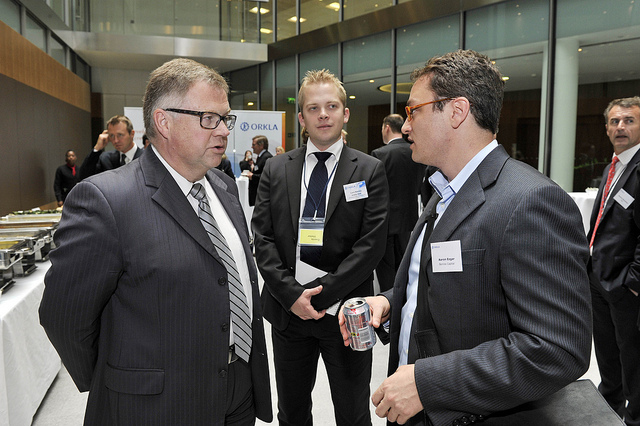 If you are a foreign national that will be a potential investor or will participate in commercial or professional business activities in the United States, you may qualify for a B-1 Temporary Business Visa by applying through the consulate nearest to you.
Business activities, according to USCIS, that are of a commercial or professional nature include, but are not limited to, the following:
Consulting with business associates
Traveling for a scientific, educational, professional or business convention, or a conference on specific dates
Settling an estate
Negotiating a contract
Participating in short-term training
Transiting through the United States: certain persons may transit the United States with a B-1 visa
Deadheading: certain air crewmen may enter the United States as deadhead crew with a B-1 visa
There are several eligibility requirements that a B-1 Temporary Business Visa applicant MUST fulfill when they apply for their visa through consular processing. They are the following:
The applicants must demonstrate that the purpose of the trip is to enter the United States for legitimate business reasons
The applicants must demonstrate that they will remain in the United States for a specified temporary period of time to take care of the intended business activities
The applicants must demonstrate that they have sufficient financial resources to sustain themselves and their expenses during their stay in the United States
The applicants must also demonstrate that they have a permanent residence abroad that they do not intend to abandon, as well as provide other proof of ties with the home country
If you have any inadmissibility issues, you must consult with an attorney
B-1 Overview and Tips for Achieving a Successful Application:
Step One: Gather documentation to establish your eventual return to your home country. This documentation serves as proof of your bona fide obligations abroad tying you to your home country. This evidence is known as proof of ties home. See below for guidance on what proof of ties home must be included.
Step Two: Gather other documents that will be necessary for the interview stage, including:
A copy of your international passport I.D. page,
Copies of U.S. Visa I.D. pages for any American visas you have applied for in the past if applicable
Financial documentation proving that you will be able to support yourself during your proposed stay (bank statements)
Passport Photos (for the issuance of your visa)
Proof supporting your claims that your visit will be of a temporary business nature and that you will remain in the United States for a specified temporary period of time
Step Three: Perfect, polish, and be precise in your personal statement. Include documentation to support your claims proving you will attend business meetings, conferences, make investments in the United States, purchases, or conduct research.
Step Four: Consult with an attorney to write a formal legal memo on your behalf establishing that your proposed stay will be for business reasons only, your eventual return to your home country, and that you have the sufficient finances to support yourself or have a sponsor who will be supporting you during your stay.
Step Five: Submit the DS-160 application online. Be sure your answers are as accurate as possible.
Guidance for Personal Statement:
Submit a written statement explaining, in detail, the reasons for your request for a Business Visa and the nature of your business stay in the United States, including:
The nature of your business trip specifically, i.e. whether it be to meet with potential business partners, to attend business meetings, or conferences, to invest in the United States etc.
Include dates, locations, and which business partners you will be meeting or what conferences you will be attending. If you have already made investments or have plans to make investments, describe the amount of investments you have made and include proof where applicable.
The more proof you can provide to substantiate each claim in your statement, the better the chances your business visa will be approved at the consulate that will have jurisdiction over your case
Include what arrangements you have already made for your business visit
Do you have meetings or conferences scheduled? If so include a detailed explanation with dates and locations if possible; be as specific as possible regarding what you plan on doing during your visit, if you have documentation to support these proposed meetings again provide them
Include the reasons why the extended stay would be temporary, reference your obligations abroad (proof of ties home)
Include what specific bona fide arrangements have been made to depart the United States, include evidence
If you are responsible for the management of your business, explain who will be managing the business in your absence, if no one is managing in the business during the absence, explain how you will be able to manage the business while you are in the United States.
The statement must establish that the applicant will continue to engage only in activities specifically consistent with the 'B' nonimmigrant classification as a temporary visitor for business.
Provide documentary evidence to support the fact that your stay in the United States will be specifically for business reasons:
The personal statement should be supplemented by your proof of times home, an extremely important factor in your B-1 visa case. If you are a business owner you can provide copies of your business license or incorporation documents proving your position and obligation to your company.
If you have already booked a flight confirmation to return back to your home country provide your flight confirmation.
Suggestions for proof of ties home: plane reservations for flight back home, proof of residence abroad, proof of loans to which you have an obligation to abroad, insurances, academic enrollments, business operations or business ownership, ownership of assets abroad, evidence of familial obligations, etc.
It is recommended that you reach out to an accredited attorney to see if a B-1 visa is right for you. Lack of evidence can lead to USCIS issuing an aggressive request for evidence before the case even reaches the consulate. For more information please watch our video on B-1 and B-2 visas here. As always we are happy to assist you in your business endeavors.