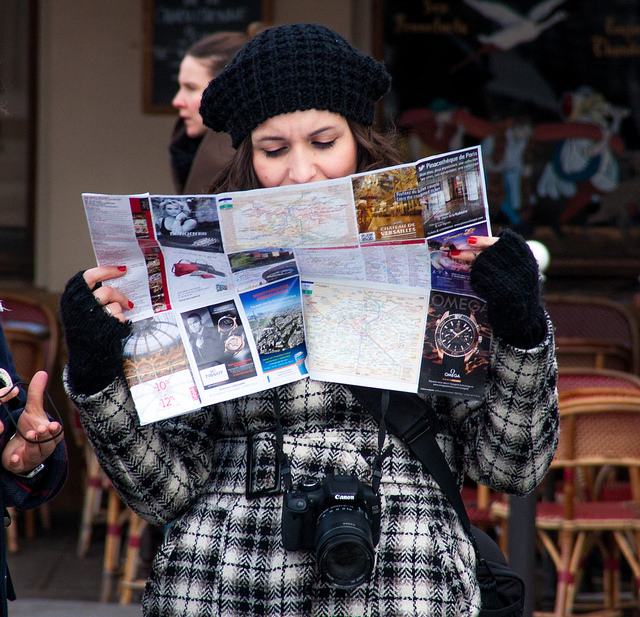 Do's and Don'ts
If you are considering applying for a temporary visitor visa to travel to the United States for purposes of leisure or to receive temporary medical treatment, there are several things you should be aware of. First, you should understand what you can do while on a temporary visitor visa and what you cannot do. You may travel to the United States on a visitor visa if your visit will be temporary. The proposed visit must be either for recreational purposes such as to visit your friends and relatives in the United States, receive medical treatment, attend a short course of study related to the nature of your trip, or to engage in activities of a fraternal, social, or service nature. You may not enroll in a course of study that exceeds your authorized duration of stay of is unrelated to the nature of your trip, and you may not seek employment during your stay. If approved, a visitor visa is generally authorized for a 6-month period which may be extended for an additional 6 months by filing Form I-539 Application to Extend/Change Nonimmigrant Status.
Does your country participate in the visa waiver program?
Before applying for a visitor visa , you should verify whether you are a citizen of a country that participates in the visa waiver program. Presently 38 countries participate in the visa waiver program, as shown below.
Andorra
Hungary
Norway
Australia
Iceland
Portugal
Austria
Ireland
San Marino
Belgium
Italy
Singapore
Brunei
Japan
Slovakia
Chile
Latvia
Slovenia
Czech Republic
Liechtenstein
South Korea
Denmark
Lithuania
Spain
Estonia
Luxembourg
Sweden
Finland
Malta
Switzerland
France
Monaco
Taiwan
Germany
the Netherlands
United Kingdom
Greece
New Zealand
If your country of citizenship participates in the visa waiver program, you may not need to apply for a tourist visa at a US Consulate or Embassy abroad. If you have been previously denied a United States visa, the Electronic System for Travel Authorization (ESTA) will automatically deny your ESTA submission and you will not be eligible to travel under the VWP even if your country participates in the program. Note: The House of Representatives and the Senate is presently in talks to approve a bill that will block individuals who have traveled to Syria, Iraq, Iran, or Sudan during the last 5 years from using the visa waiver program.
How Do I Apply?
The visitor visa application process depends on where the applicant resides. If the applicant is residing outside of the United States, the applicant will need to apply for a tourist visa at a US Consulate or Embassy abroad by submitting the DS-160 application with the Department of State. After submission of the DS-160 application and gathering of the necessary documents, the applicant will be able to pay the visitor visa fee and schedule their consular interview here. A separate DS-160 application and fee payment is required for family members also wishing to travel to the United States. At the time of the interview all applicants are required to provide:
A passport valid for travel to the United States with validity dates at least six months beyond your intended period of stay in the United States (unless country-specific agreements provide exemptions). If more than one person is included in your passport, each person desiring a visa must submit an application
Your DS-160 confirmation page
Your appointment confirmation page
Two photographs as per U.S. visa specifications if the applicant is under 14 years of age
All current and old passports
Supporting Documents
If the applicant is presently in the United States in lawful nonimmigrant status, the applicant must file Form I-539 Application to Extend/Change Nonimmigrant Status with USCIS to change their status. As a rule of thumb, an applicant's application for a visitor visa at a US Consulate or Embassy abroad receives more scrutiny on a country-by-country basis.
Visa Overview & Requirements
In order to be successful in your application all of the following requirements must be met regardless of whether you apply from abroad or within the United States:
You will need to demonstrate that:
your trip will only be of a temporary nature, for a specified period of time by providing a detailed personal statement establishing the fact that you will be in the United States for a temporary period of time, and will be returning back to your home country at the conclusion of your trip.
The personal statement is often supported by the applicant's detailed itinerary, a return flight confirmation, or affidavit from the person you will be visiting in the United States
you have the sufficient finances to support yourself during your length of stay (bank statement)
you maintain sufficient ties to your home country that will guarantee your return to your home country
that you have a home abroad that you do not intend to abandon (proof of property ownership, mortgage documentation, or affidavit from a parent or spouse)
that you will not engage in employment in the United States (this requirement is satisfied by your personal statement)
Common Pitfalls to Avoid
Proof of ties home is the single most important requirement.  The presumption is law is that every applicant is an intending immigrant, it is for this reason that the burden of proof lies on the applicant to show that they will not engage in employment while in the United States and that they have legitimate obligations to return to their home country.
The top reason most applicants are denied a visitor visa is because they have failed to present sufficient documentation proving that they possess legitimate ties to their home country. Proof of ties home is the most important prerequisite for a visitor visa application. In order for your visa application to be convincing, you must be prepared to prove to your CIS or consular official that you have legitimate obligations that will require you to return to your home country. Providing such proof will ensure that you will NOT overstay your visa and become a public charge to the United States.
You may provide the following documentation as proof that you have strong ties to your home country: proof of employment such as a contract, pay roll, or a letter verifying your employment, a letter promising future employment, proof of business ownership, proof of academic enrollment, deed of property ownership, proof of financial obligations such as a mortgage, insurance payments, tuition payments, proof that you receive a pension or other government assistance you depend on, proof your immediate relatives reside abroad such as a spouse or child, military enlistment etc. The more evidence you can provide to support your claims, the better chances of your application being approved. If a tourist visa applicant fails to provide strong proof of ties home the likelihood that the tourist visa application will be approved is very low. US consulates are very strict in their requirements therefore you must be well-prepared.
Other common reasons visitor visa applications are often denied is because the applicant either failed to prove that their duration of stay would be temporary (providing a detailed itinerary and return flight confirmation) or they did not provide proof of sufficient finances (a bank statement) to support their stay. Understanding the requirements to apply for a visitor visa is the key to overcoming potential challenges. If your tourist visa application has been denied for any of these reasons it is not the end of the world. You may re-apply if you did not provide the necessary documents or if you were not given a fair chance. It is recommended to wait at least 6 months to re-apply. If you have been denied a U.S. visa based on sections 212(a)(9)(A) or 212(a)(9)(C) of the Immigration and Nationality Act (INA) or committed an immigration violation such as fraud and willful misrepresentation based on INA 212(a)(6)(C)(i), you will need to apply for a waiver before seeking entry to the United States.
Applicants seeking medical treatment
Additional documentation applies for visitor visa applicants seeking medical treatment.
In order to qualify for a B-2 visa for the purposes of treatment by a U.S. physician, you will need to show U.S. immigration authorities that you plan to make a brief and temporary visit to the U.S. for necessary medical attention that is unavailable in your home country. You will need to provide evidence that you:
are traveling to the U.S. solely to receive medical treatment
plan to stay for a temporary and specified period of time that is corroborated by a letter from your treating physician
have a permanent residence outside the United States as well as other binding ties (such as family and a permanent job) that will demonstrate that you intend to return home (deed of ownership of property)
have the financial means to pay for your travel and personal expenses during your U.S. stay, and
have the financial means to pay for the costs of your medical treatment.
You Must Obtain Letters from Both Your Physician and a U.S. Healthcare Professional
B-2 travelers seeking medical treatment must provide U.S. officials with a letter demonstrating their need for U.S. medical treatment. Ideally you will provide a letter from your local treating physician (on official letterhead) describing:
the nature of your illness or ailment
the diagnosis and your recommended treatment plan
the reason why this treatment is unavailable in your home country (for example, the poor quality of hospitals and medical equipment or unavailability of health services related to your condition), and
the doctor's recommendation that you seek U.S. medical care.
You must also provide a letter from a healthcare professional in the U.S. who is willing to treat you. Before you apply for the B-2 visa, you should do your research and contact a variety of medical professionals who can treat your condition to get an idea how long you will need to be in the U.S. and how much you may be expected to pay for the treatment and any related costs such as tests, doctors' fees, hospitalization, and prescription medication. Once you have decided on a doctor who can best serve your needs, obtain a letter from the U.S. physician or medical facility outlining:
the doctor's willingness to accept you as a patient based on the information received from your local physician
a detailed treatment plan for your medical condition
how long you will need to stay in the U.S. to complete your medical treatment, and
the estimated cost of all medical procedures, including fees for inpatient and outpatient care.
You Must Demonstrate That You Can Pay for Your Treatment
You will need to show U.S. government officials that you have adequate financial resources to pay for the medical treatment that you need. You will not be able to rely on any U.S. welfare or public assistance, because the law says that people who are likely to become a "public charge" will not be eligible for a B-2 visa.
Therefore, be ready to provide bank statements or other records showing the amount of cash that you have immediately available to pay your medical costs, as well as for your expenses during your stay in the U.S. (such as housing, food, and transportation).
For more information on the tourist visa application process click here.
For the complete requirements and to assess your situation please contact our office.