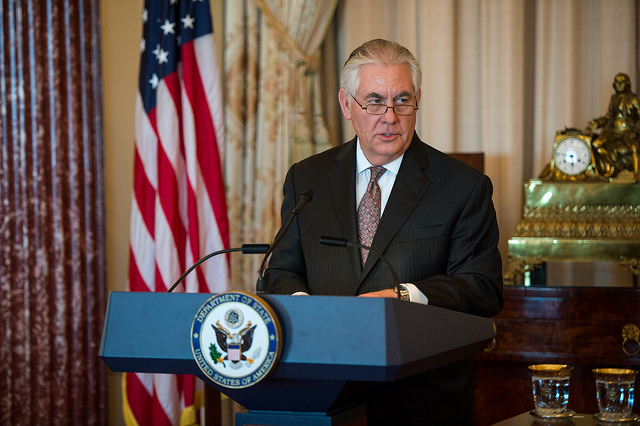 The newly appointed U.S. Secretary of State Rex Tillerson is quickly mobilizing government resources to increase scrutiny and implement tougher screening procedures for applicants who are applying for a U.S. visa or other immigration benefit at U.S. Consular posts and Embassies abroad. Reuters has reported that Secretary Tillerson has sent a series of internal cables (four in total) to consulates and embassies abroad instructing them of new measures to increase vetting of visa applicants (both immigrant and non-immigrant). These cables are as follows: (1) Cable 23338 entitled "Guidance to Visa-Issuing Posts" issued on March 10, 2017; (2) Cable 24324 entitled "Implementing Immediate Heightened Screening and Vetting of Visa Applications" issued March 15, 2017; (3) Cable 24800 entitled "Halt Implementation" of President Trump's new travel ban due to a temporary restraining order by a federal court, issued on March 16, 2017; and finally (4) Cable 25814 entitled "Implementing Immediate Heightened Screening and Vetting of Visa Applications" issued March 17, 2017.
In these cables, Tillerson has directed U.S. consulates and embassies to specifically identify population risks that warrant "increased scrutiny" and to implement tougher screening procedures for this particular group of people. Applicants who fall into one of the identifiable population groups will be subjected to a higher-level security screening. The cable does not identify whether embassies will be coordinating to provide a uniform standard for identifying populations who pose a security risk. This is a serious cause for concern, since U.S. embassies will likely vary in how they assess which groups pose a security risk. In addition, as part of these measures, the Secretary has ordered a mandatory social media check for all applicants who have ever visited or been present in any territory that is controlled by the Islamic State. Previously, social media screening was not a part of the regular screening process for U.S. visa applicants, however this screening process has always been a discretionary measure.
In addition, the cables provided instructions for the implementation of President Trump's newly revised executive order on immigration which sought to temporarily bar the admission of foreign nationals from Syria, Libya, Sudan, Somalia, Iran, and Yemen, as well as Syrian refugees, including mandatory enhanced visa screening procedures. Several of these cables were quickly retracted by the Secretary of State after a federal judge from the state of Hawaii issued a Temporary Restraining Order blocking Trump's embattled executive order from proceeding as planned. The Trump administration had envisioned strict new guidelines for vetting U.S. visa applicants, and this vision was reflected in Tillerson's cables.