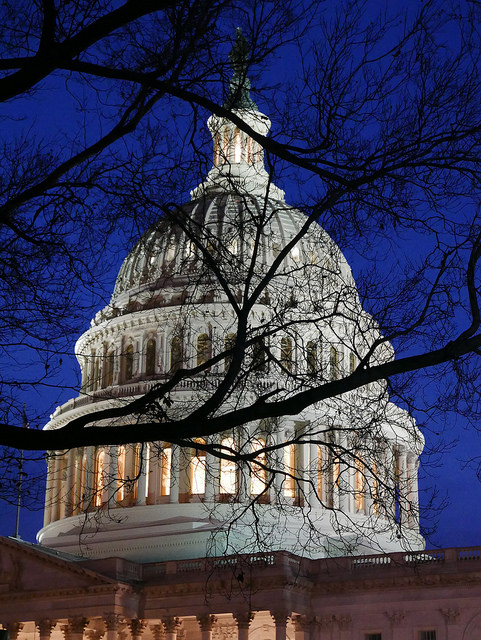 On Sunday night, a group of Republican Senators met to draft the Republican party's version of the President's immigration framework, in preparation for a floor debate that will take place Monday night on immigration. The Republican bill is one of many proposals that will be considered by the Senate as part of the ongoing immigration debate. The proposed bill, known as the Secure and Succeed Act of 2018, drafted by Republican Senators Chuck Grassley, John Cornyn, James Lankford, Thom Tillis, David Perdue, Tom Cotton, and Joni Ernst, mirrors the Trump administration's immigration framework.
Over the next few weeks Senators will vigorously debate and amend proposals on immigration with the goal of coming up with a piece of legislation that can garner at least 60 votes in the Senate to advance to the House of Representatives. The process will involve a free-for-all debate on the Senate floor that will allow Senators to propose amendments, with the goal of coming up with a bipartisan solution to shield Dreamers from deportation.
The GOP currently has a 51-49 majority in the Senate, making it necessary for Republicans to obtain support from Democratic Senators to reach the 60-vote threshold. Republicans have a large enough majority in the House of Representatives that they do not need a single Democratic vote to pass desired legislation.
Path to Citizenship for Dreamers
The Republican proposal focuses on providing a 12-year path to citizenship for up to 1.8 million people including DACA eligible recipients. Undocumented immigrants currently enrolled in DACA would receive a 2-year credit allowing them to obtain citizenship within 10 years. The criteria to obtain citizenship would require an individual to have: