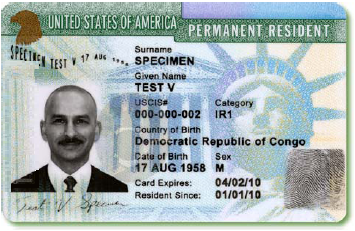 John came to our office distraught after receiving a notice of decision from USCIS indicating that his wife's green card application was being denied, because the evidence John had submitted with the application was not sufficient to establish his wife's eligibility for adjustment of status. Specifically, John had failed to provide the necessary documents for the I-864 Affidavit of Support, a form that must be filed along with the green card application to show that the U.S. Citizen Spouse or joint sponsor can financially support the intended beneficiary (in this case his wife), as well as to prove that the beneficiary will not rely on the government for financial support. The I-864 Affidavit of Support is very important for adjustment of status petitions. Failure to properly complete the I-864, and provide the necessary documents to prove that the petitioner is capable of financially supporting the beneficiary will result in a denial of the I-485 Application to Register Permanent Residence or Adjust Status.
During our consultation, John, the U.S. Citizen spouse, told us that he completed his wife's green card application himself, and compiled what he thought were the documents necessary to go along with the application. Much to his surprise, he discovered that he had not completed the I-864 Affidavit of Support correctly, and had not included the proper documentation with the application. Because of this, his wife's green card application was being denied, even though he did indeed have the financial means to support his spouse and had the necessary documentation to prove it.
Unfortunately, John did not do his homework to research how to complete the I-864 Affidavit of Support properly, and did not understand what documents he needed to include to prove his financial ability to provide for his spouse. Like many people, John thought that it was best to save himself some money and file his wife's green card application himself without having to pay a lawyer to complete the paperwork. He told himself how hard can it be? While it is true that many people successfully file their green card applications on their own, it is important to know that if you decide to do the application yourself, you must read the instructions of each form to be filed with the I-485 application very carefully. Failure to do so is likely to result in the denial of your application. In that sense, you may be doing yourself a disservice by filing on your own. Lawyers have the knowledge and expertise to file a green card application seamlessly.