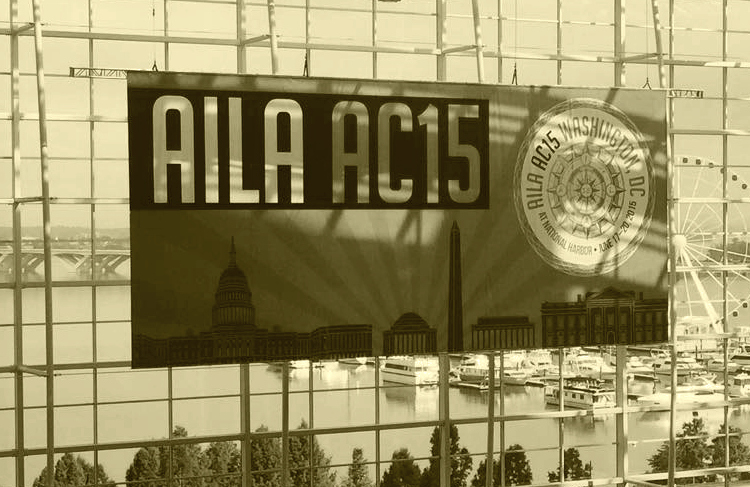 Presently, attorneys Jacob Sapochnick, Esq., Ekaterina Powell, Esq., and Yingfei Zhou, Esq. from our office are in attendance at the 2015 American Immigration Lawyers Association (AILA) Conference on Immigration Law taking place in Washington, DC. Together, they have had the privilege of being present for an open forum where officials from the Department of State and the National Visa Center provided valuable information in regards to modernization of PERM, improvements in visa processing at the National Visa Center, technical issues experienced at U.S. Consulates abroad, H-1B fee announcements, and more!
Technical issues experienced at U.S. Consulates worldwide
1. In regards to technical issues causing delays in visa issuance at U.S. Consulates worldwide, visa issuance is currently frozen. No visas are currently being issued at any U.S. Consulates worldwide. U.S. Consulates are rescheduling appointments for visas that were affected by the technical issues. The DOS is working to repair the hardware, however it will not be until next week when all issues will be resolved. Due to this, there will be a backlog for visa issuance and it will take longer to schedule a consular appointment for a visa.
2. If a visa applicant was affected by the technical issues at a U.S. Consulate abroad and they need to retrieve their passport urgently, they will be able to retrieve their passport, however, in doing so, applicants will forfeit the visa fees they have paid, and will be issued a 221(g) visa denial letter. If applicants are still interested in receiving a visa, they must re-apply and re-pay any visa fees. Applicants who are re-applying must note on future applications that their visa was denied due to a technical glitch. Applicants from visa waiver countries who are concerned that the visa denial will automatically result in an ESTA denial can rest assured. ESTA submissions will not be denied based on the technical glitch. DOS has responded that the technical issues will not affect future visa applications. Continue reading