If your petition or application was denied or rejected based on a data entry and/or administrative error, it is possible to request an expedited review of your case and correction of the decision within a period of 5 business days, once the request is received by USCIS. In order to make such a request, the applicant or legal representative can contact the National Customer Service Center at the following phone number (800) 375-5283 if the applicant or legal representative believes the administrative error fits into the following categories: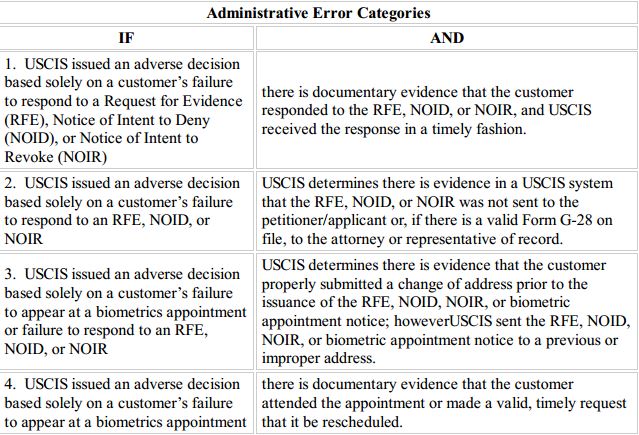 It is important to note that any decision arising from this process does not affect expected processing times for appeals, motions, fixing errors made by the applicant or legal representative, does not create an independent right of action, nor addresses errors not specified in the categories above.
Please contact our office for legal advice.