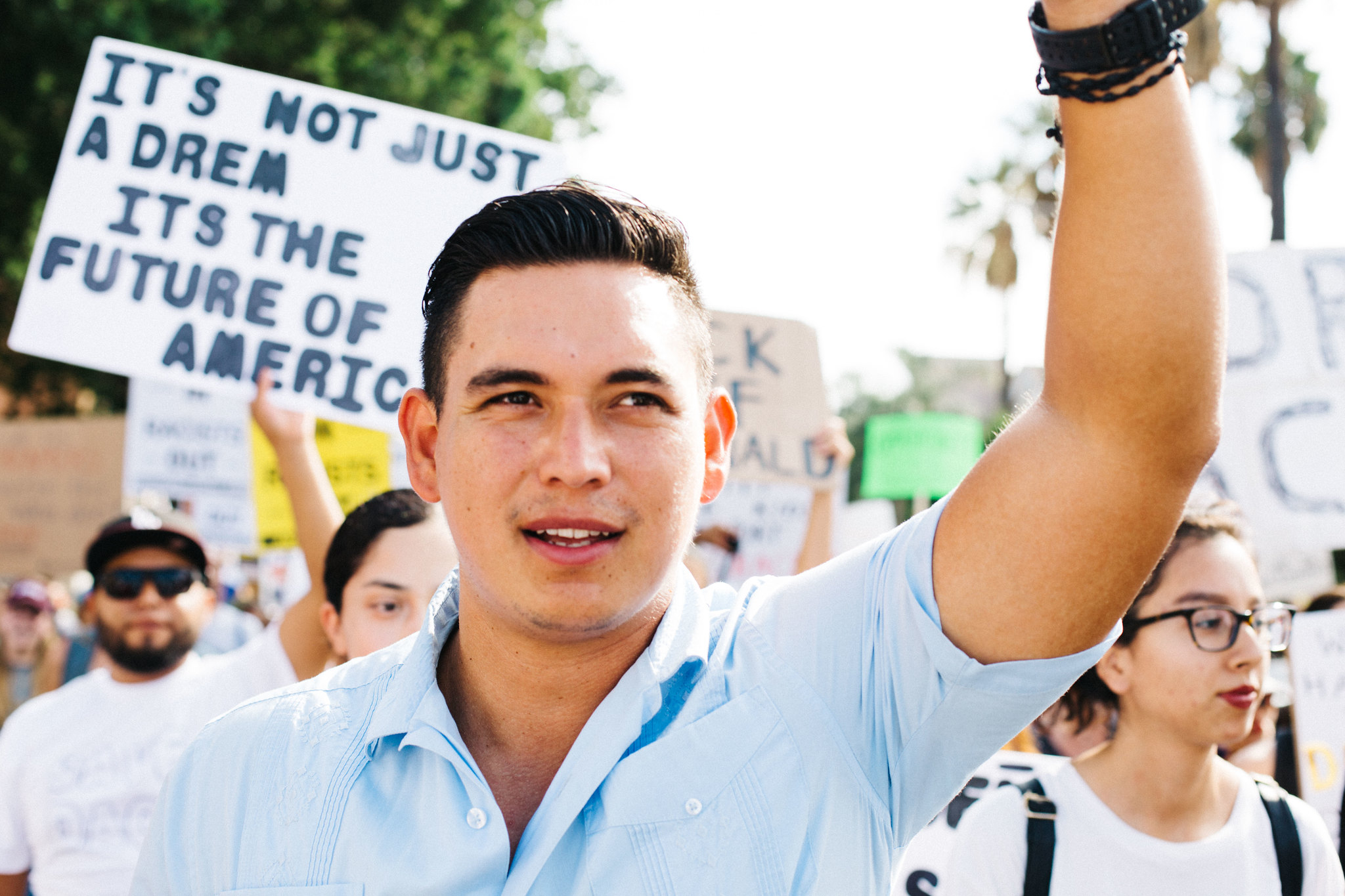 Today is a historic day for Dreamers from all walks of life. By a vote of 5-4, Supreme Court Justices Roberts, Ginsburg, Sotomayor, Kagan, and Breyer rallied together in support of the Deferred Action for Childhood Arrivals (DACA) program, finding that the Trump administration's 2017 efforts to dismantle the DACA program were improper. This means that the DACA program will remain in place at least for the foreseeable future. DACA was first created by executive order under former President Barack Obama eight years ago, in response to Congress' failure to pass comprehensive immigration reform shielding undocumented young adults from deportation.
The creation of the DACA program prompted fury from Republicans who felt former President Obama was side-stepping Congress to create laws of his own. Perhaps the most infuriated of these Republicans was then Presidential candidate Donald Trump, who promised voters he would dismantle the "illegal," DACA program once and for all. While in office, President Trump nominated two conservative Justices to the Supreme Court to help him do just that, shifting the composition of the Supreme Court to a conservative one.
Today's ruling is a stunning rebuke to the President's agenda and hopes for re-election given that the dismantling of the DACA program has been a lynchpin of his campaign. Although the majority of conservatives on the Court favored dismantling the DACA program, Chief Justice Roberts put the debate to rest siding with the liberals on the court to leave the DACA program in place.
After the decision, President Trump immediately took to twitter condemning the ruling stating, "The recent Supreme Court decisions, not only on DACA, Sanctuary Cities, Censes, and others, tell you one thing, we need NEW JUSTICES of the Supreme Court…the DACA decision, while a highly political one, and seemingly not based on the law, gives the President of the United States far more power than ever anticipated…VOTE 2020!" What Trump failed to mention is that these rulings were handed down by a conservative court of his own making.
In their ruling, the five Justices stated that the Trump administration failed to provide an adequate reason to justify ending the DACA program. Chief Justice Roberts writing for the majority stated, "we do not decide whether DACA or its rescission are sound polices. The wisdom of those decisions 'is none of our concern.' We address only whether the agency complied with the procedural requirement that it provide a reasoned explanation for its action." In addition, the five justices found that the Trump administration's decision to end DACA violated the Administrative Procedure Act (APA) by failing to adequately address important factors bearing on the administration's decision to rescind the program.