First time visitor at our office? We have you covered on what to expect during your first visit in 5 easy steps.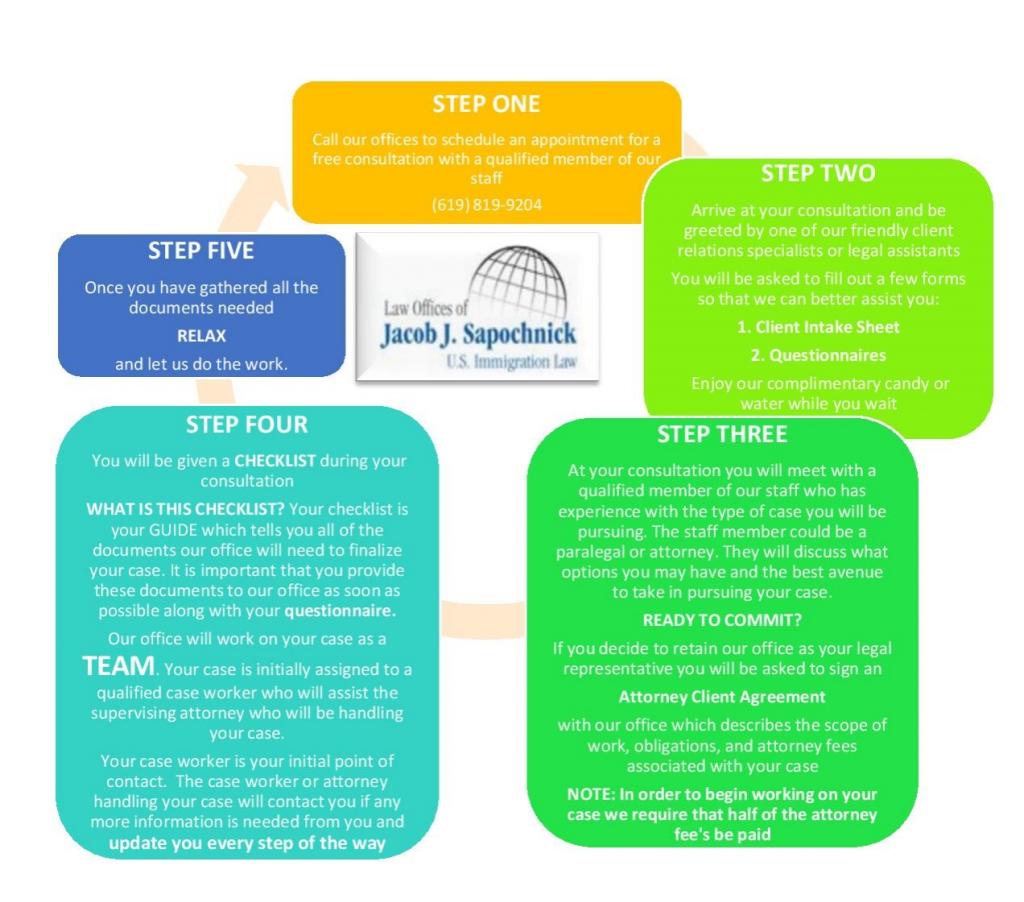 Our Clients
Since every client's case is truly unique, it is important for our potential clients to attend their free consultation, where a member from our team will explain the appropriate legal process that should be taken, in addition to answering all of their questions and concerns. Please contact our office to schedule an appointment for an in person or phone consultation at (619) 819-9204 or Toll Free at 1-866-488-1554
Our Team
We pride ourselves on offering our clients the highest level of customer service and approach every case with the utmost attention to detail. Clients interested in family based visas, asylum, international adoptions, and those undergoing removal proceedings, etc can expect complete preparation of all legal documents and correspondence with immigration, as well as preparation and representation by an accredited attorney with our office. Our team members follow every case closely and contact our clients at every stage in their legal process, notifying them of new developments and necessary procedures. Our job is to make you feel secure and prepare you, making the legal process as painless as possible.
Still unsure? See what others have to say about their experience with our Law Office on our various social media platforms; Google plus, Facebook, & Avvo Reviews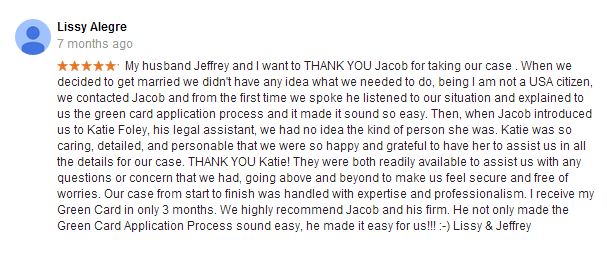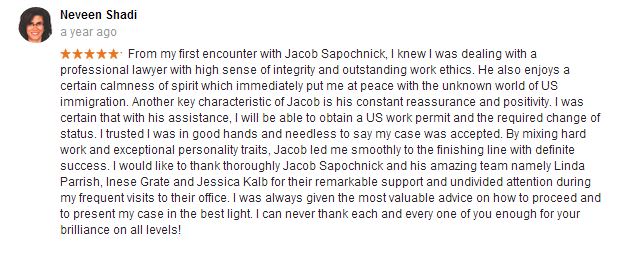 We thank our clients for trusting us to be their legal representative and for their continued support. To read more about the people behind our firm, please visit our webpage. For more on our law office please follow us on Youtube, Twitter, & Instagram.