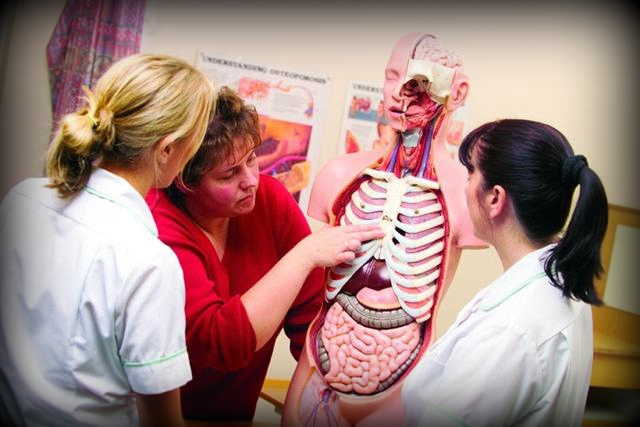 By Yingfei Zhou, Esq.
In July 2014, we updated our readers regarding newly released guidance by USCIS, on adjudication of H-1B petitions for nursing occupations. In the guidance, USCIS acknowledged that the nursing industry has changed and that the private sector is increasingly showing a preference for more highly educated nurses. Although it seems that USCIS has shown its willingness to entertain H-1Bs for nurses, the adjudicatory standards remain high. In our practice, we have found that USCIS adjudicators set very high standards in adjudicating H-1B petitions, arguably higher than what the regulations require, for certain occupations, including nursing.
For Registered Nurses, the key to filing a successful H-1B petition is to differentiate the duties of a nursing position that requires at least a bachelor's degree in Nursing. USCIS relies on the OOH, as an authoritative source for outlining both the educational requirements, and duties for H-1B specialty occupation cases. The OOH has listed a number of areas in which a nurse may focus: addiction nurses, cardiovascular nurses, critical care nurses, etc. and states that "depending on the facts of the case, some of these Registered Nurse positions may qualify as specialty occupations." In other words, positions that focus on a particular area, or a particular population, are more likely to be classified as 'specialty occupations' than a more general practice nurse.
For Advance Practice Registered Nurses (APRN), USCIS has previously recognized that positions requiring APRN certification will generally be considered specialty occupations due to the advanced level of education and training required for this certification.
To prove the complexity of the proposed nursing positions, the following pieces of evidence are often submitted:
The nature of the petitioner's business. Collect and submit all evidence possible that speaks to the advanced nature of the medical practice and the need for college-level educated nurses.
Industry practices. Provide evidence that a degree is generally required throughout the industry for the position. Job ads from other institutions with the same title and duties may be helpful.
A detailed job description of the duties to be performed within the petitioner's business operations. It may also be helpful to outline where the position fits into the hierarchy, i.e., who the nurse reports to; whether the nurse provides guidance or supervision to subordinates; the percentage of time spent in duties tied to the OOH duties, etc.
Advanced certification requirements. There are a number of certifications like "Critical Care Registered Nurse," "Acute Care Nurse Practitioner," etc., indicating that certification requirements may be regarded favorably with respect to establishing that the particular position is a specialty occupation.
ANCC Magnet Recognized status. The American Nurses Credentialing Center (ANCC) recognizes institutions that set certain standards for nursing practice including educational attainment. If you have been recognized by the ANCC, or any other credentialing organization, be sure to include that information.
Clinical experience requirements and training in specialty requirements. Provide evidence that all nurses in the position have substantial experience and/or have received specific training.
Wage rate relative to others within the occupation. It would be expected that the position would not pay a Level I wage, but at least a Level II wage to be consistent with a higher level of practice.
In addition, evidence such as the employer's job ads, job descriptions and other types of recruitment, to establish the employer's past hiring practices and the industry standard, will also help to qualify a particular position as a specialty occupation.
Successful H-1B petitions for nurses usually have detailed job descriptions that address the area of specific practice, investigation standard industry practices among similar institutions, sufficient recruitment documentation evidencing the employer's educational requirements, information about the employer's recognition in the field, etc.
If you are considering applying for H-1B visa as a nurse, please feel free to send us an email or schedule a free phone consultation to further discuss your qualifications for H-1B petition.