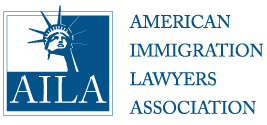 By Yingfei Zhou, Esq. 
Last week, attorneys Yingfei Zhou, Esq. and Marie Puertollano, Esq. from our office attended the 28th AILA California Chapter Conference on Immigration Law held in San Diego, California. Together, they brought our audiences the latest updates on various issues discussed at the government open forums.
USCIS I-797C Receipt Notices or I-797B Approval Notices without I-94 attached are not accepted by DMV as Proof of Legal Residence
To apply for or renew driver's license in California, applicants needs to bring their original I-797A Approval Notices with I-94 attached as proof of legal residence. I-797C Receipt Notices or I-797B Approval Notices without I-94 attached are not accepted by DMV as valid proof of legal residence.
DHS has published a proposed new rule on STEP OPT Extension
Department of Homeland Security has published a proposed new rule on STEM OPT for public comments on October 19, 2015, with the following major changes:
Extend the current STEM OPT from 17 months to 24 months. This means that, under the proposal, F-1 STEM students who have finished 12 months OPT in the United States will be able eligible to extend the OPT period by 24 months.
Expand the program to permit students to use a previously obtained and directly related STEM degree from an accredited school to apply for a STEM OPT extension. For example, if you are currently studying for MBA (a non-STEM degree) but previously obtained a Bachelor of Science degree in Electronic Engineering, you may still be able to apply for the proposed 24-month STEM OPT extension, by using your previous BS Electronic Engineering degree.
School accreditations will be required.
Give STEM OPT students better protection by requiring formal mentoring and training by employers and adding wage and other protections for STEM OPT students.
Authorize STEM OPT extensions only to students employed by employers who are enrolled in the E-Verify program.
This proposed new rule is open for public comments for a period of 60 days. After 60 days, a final publication and effective date will be announced. DHS is hoping to finish the public comment procedure before February 16, 2015, when the old rule is supposed to be abolished after a court decision on August 12, finding that DHS made procedural errors in establishing the current STEM OPT rule in 2008.
EB-5 Regional Center, Conrad 30 Waiver, and Nonminister Religious Worker Green Card programs are temporarily extended till December 11, 2015
President Obama signed a Continuing Resolution to temporarily extend the EB-5 Regional Center, Conrad 30 Waiver, Nonminister Religious Worker program till December 11, 2015. The biggest change is the proposed increase of EB-5 investment amount in ETAs from $500,000 to $800,000 and from 1 million to 1.2 million in non-TEAs. However, there are some positive changes in the proposed bill, including renew the EB-5 program for another 5 years, shorter processing time for I-526 and I-829 petitions, TEA application will be for two years, rather than one year, etc.
The Conrad 30 program allows physicians to waive the 2-year home residency requirement for international medical graduates on J-1 status by working full time in medically underserved areas for a period of three or five years. We hope the Congress will extend of the program considering it has been providing medically underserved areas with highly trained physicians.
The religious worker program allows certain religious workers who have been working for a religious organization for at least two years to obtain green card. This program will also sunset if Congress does not pass the bill to extend the program after December 11, 2015.
New H-1B Visa Reform Bill
On Tuesday, November 10, a new H-1B visa reform bill was introduced to put more limitations on the current H-1B program. The major proposed changes in the bill include increasing the H-1B minimum wage by requiring at least level II wage, not allowing companies with more than 50 employees to hire H-1B visa holders if more than half of their employees already hold skilled-worker permits, not allowing applicants to substitute bachelor's degree with work experience, imposing restrictions on off-site employments, etc. The new bill, if passed, will make it much more difficult for IT outsourcers to employ low-paid foreign workers in the U.S.
U Visa
Governor Jerry Brown has signed a state bill that requires law enforcement agencies to provide U visa certifications to immigrant crime victims who have been helpful, or are likely to be helpful in detection, investigation, investigation, or prosecution of certain crimes. The bill also establishes a rebuttable presumption that victims who have "not refused or failed to provide information and assistance reasonably requested by law enforcement" have met the requisite level of helpfulness for certification. Finally, the bill sets the certification requests processing time within 90 days and 14 days where removal proceedings have begun.
Others
The San Diego Downtown Immigration Field Office and Chula Vista Field Office will be consolidated into one Field Office in January 2016. The new office will be relocating to 1325 Front Street, San Diego, CA 92101.
USCIS officer suggests applicants to schedule infopass appointments at least 2 weeks ahead of time and urges people to cancel their appointments if their matters get resolved before the appointment date so other people can book the appointment. USCIS is monitoring the type of matters inquired during the appointments and is trying to serve as many people as possible.
For 1st time visa applicants, proof of residence is required to apply for a visa at a U.S. consulate in Mexico. For those whose visa expires in 24 months and is asking for extensions is not required for interview.
Starting January 2016, E-2 applicants in Canada will be required to go to U.S. consulate in Toronto. Vancouver U.S. consulate will no longer be accepting E-2 applications after January 2016.
L-1 Request for Evidence rate has grown from 2% in 2011 to 45% in 2014. L-1 denial rate for 1st time applications in 2014 is 32% and 42% for extensions.
Having been using or have used false documents to apply for AB60 driver's license can lead to fraud investigation and possible criminal fraud charges.