Articles Posted in
MemorialDay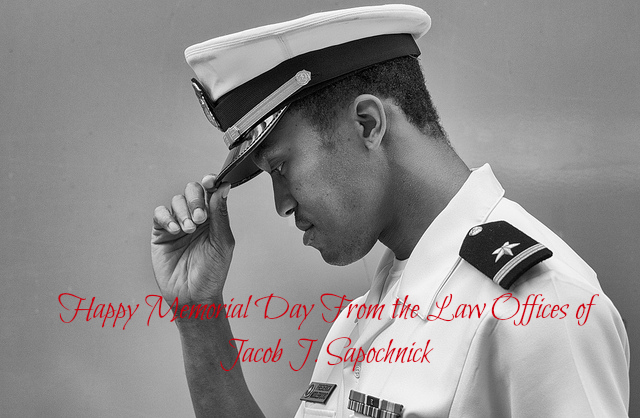 On behalf of our Law Office, we would like to wish you a safe and Happy Memorial Day as you spend it with your loved ones. Thank you for your service.
For more information about the services we offer please click here.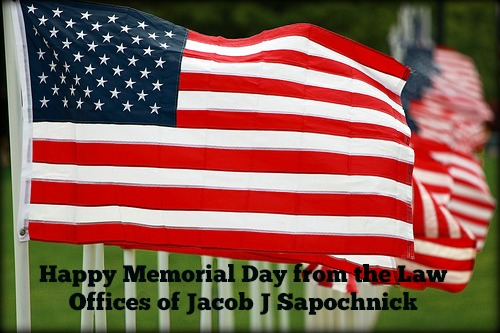 The Law Offices of Jacob J Sapochnick would like to wish you and your families a very safe and relaxing Memorial Day. We thank our soldiers and veterans for their courage, service, and their patriotism. Whether you spend your day at the beach or catching up on work, please take some time out of the day to reflect on the true meaning of Memorial Day.
"Four things support the world: the learning of the wise, the justice of the great, the prayers of the good, and the valor of the brave"
-Muhammad