Nearly 102,965 young undocumented immigrants have been granted temporary permission to live and work in the United States, according to statistics released recent from U.S. Citizenship and Immigration Services (USCIS). Total number of applications received is 367,903. Nationals of Mexico are leading the list with 258,708 applicants.
An estimated 1.7 million undocumented immigrants nationwide could potentially be eligible for the program, according to the Migration Policy Institute.
We will keep you posted with new numbers in 2013.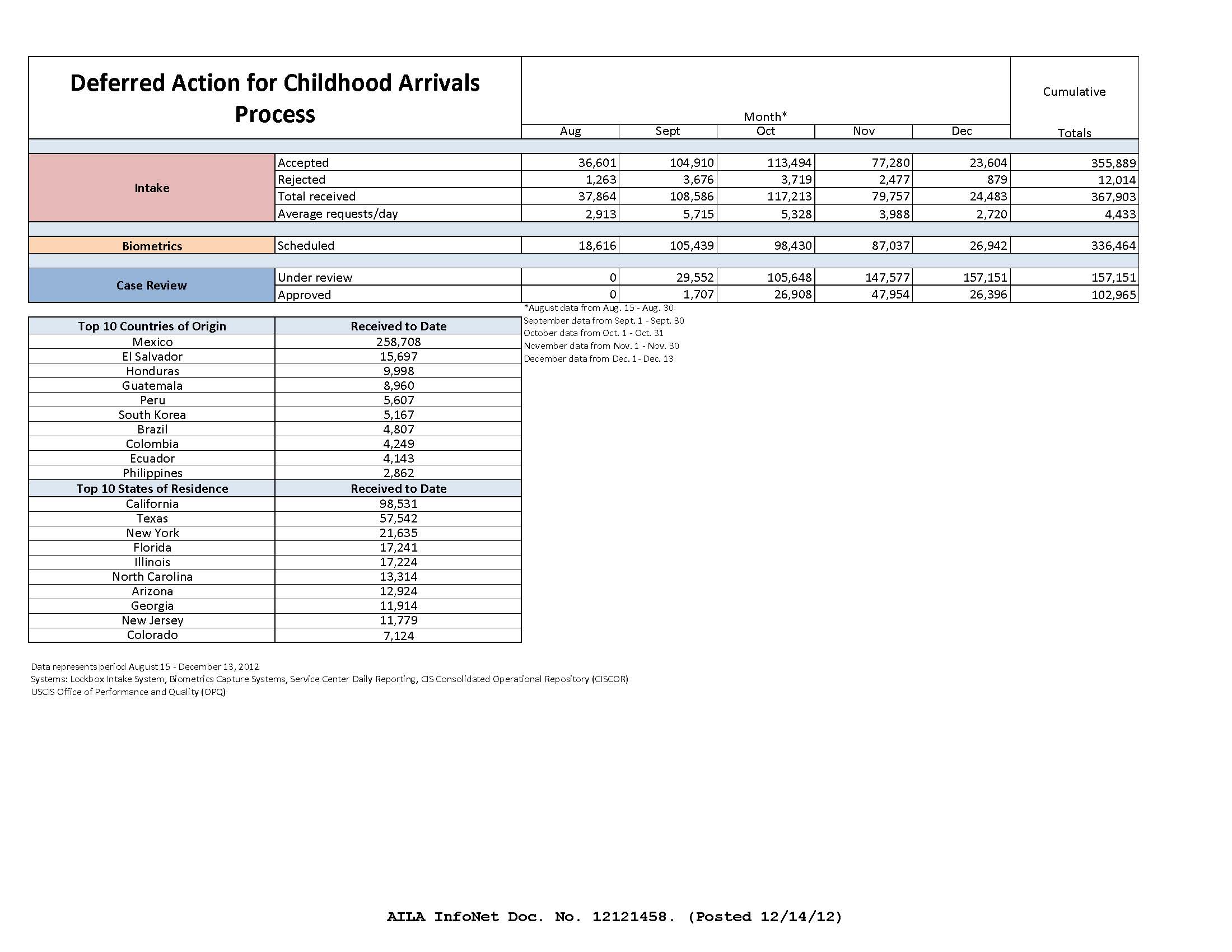 Click here for the PDF file with Stats Download file