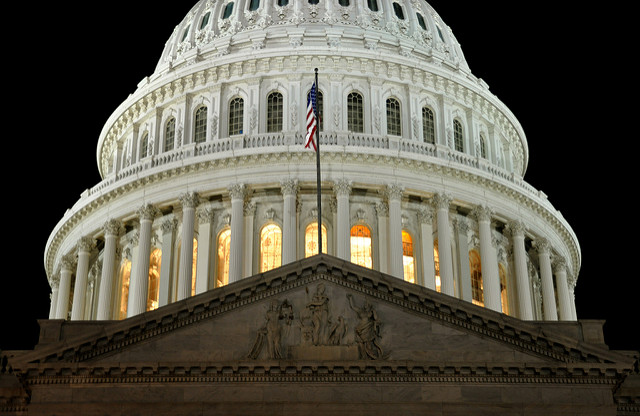 On June 23, 2016 the United States Supreme Court made headlines when it affirmed a federal court's decision in United States v. Texas, preventing the expansion of the Deferred Action for Childhood Arrivals (DACA) program and Deferred Action for Parents of Americans and Lawful Permanent Residents (DAPA) program. An eight-person bench delivered a single one-line decision on the ruling stating, "the judgment of the lower court is affirmed by an equally divided court." This controversial decision ultimately resulted in the halt of the expansion of the DACA and DAPA programs, leaving these programs in legal limbo. The DACA and DAPA programs were first introduced by President Barack Obama two years ago, as part of a series of executive actions on immigration. With the passage of these programs, the Obama administration hoped that the Republican controlled House of Representatives would be persuaded to discuss the issue of comprehensive immigration reform. This effort proved fruitless. Republican Congressmen and women not only refused to pass comprehensive immigration reform, they politicized the issue of immigration altogether, blocking the President's Supreme Court nomination following the sudden death of Justice Antonin Scalia, in order to prevent the Supreme Court from becoming liberal. Together, these programs would have shielded nearly five million undocumented immigrants from deportation by giving them "deferred status," and would have provided applicants with a temporary three-year employment authorization card. Although these measures proved short of an amnesty, they were made in response to Congress's refusal to pass meaningful immigration reform for the undocumented population living in the United States.
The expansion of the DACA program would have increased the population eligible to apply for employment authorization to people of any current age, who had entered the United States before the age of 16, and who could demonstrate continuous residence in the United States since January 1, 2010. Similarly, the DAPA program would have shielded millions of parents of U.S. Citizens and Lawful Permanent Residents from deportation if they could demonstrate continuous residence in the United States since January 1, 2010, and pass the required background checks.
So what is happening with expanded DACA and DAPA now?
Here is a timeline of what has happened since the Supreme Court's ruling blocking these programs from moving forward:
On June 23rd 2016
An equally divided U.S. Supreme Court affirmed the Fifth Circuit's decision, effectively upholding the lower court's injunction halting the expansion of the Deferred Action for Childhood Arrivals (DACA) program and the creation of a new program known as Deferred Action for Parents of Americans and Lawful Permanent Residents (DAPA). (United States v. Texas, 6/23/16)
Watch President Obama deliver a statement on the Supreme Court's ruling.
Department of Homeland Security (DHS) Secretary Jeh Johnson issued a statement on the decision.
On July 18th  2016
The DOJ filed a petition for rehearing with the U.S. Supreme Court, arguing that "the Court should grant rehearing to provide for a decision by the Court when it has a full complement of Members, rather than allow a nonprecedential affirmance by an equally divided Court to leave in place a nationwide in-junction of such significance."
On August 5th 2016
Judge Andrew Hanen issued an order moving the date of the scheduled status conference from August 22, 2016, to August 31, 2016, at 1:30 pm.
On August 25th 2016
A DACA recipient in New York filed a complaint in the U.S. District Court for the Eastern District of New York challenging DHS's revocation of his employment authorization and seeking to exempt New York residents from Texas Judge Andrew Hanen's injunction against President Obama's executive actions on immigration, arguing that the injunction is "unlawfully broad." (Batalla Vidal v. Baran, et al., 8/25/16)
On October 3rd 2016
The U.S. Supreme Court denied without comment the Obama administration's request to rehear United States v. Texas with nine justices.
On November 18th 2016
The parties filed a joint motion with the U.S. District Court for the Southern District of Texas to stay proceedings on the merits of the plaintiffs' claims, including the obligation to propose a schedule for resolution of the case, until February 20, 2017. The motion states, "Given the change in administration … a brief stay of any further litigation in this court before beginning any further proceedings would serve judicial efficiency and economy so that the parties have a better understanding of how they might choose to move forward" (Texas v. United States, 11/18/16)
Unfortunately, today the fate of these programs is very uncertain and the possibility of amnesty elusive. An eight-person Supreme Court remains with no one to fill the vacant seat left by Justice Scalia until the inauguration of President-elect Donald J. Trump. Trump has indicated that he will choose a conservative nominee to the Supreme Court with a "strict constructionist" approach to interpreting the U.S. Constitution. In his view the Supreme Court nominee must exercise judicial restraint and remain faithful to the originally intended meaning of the U.S. Constitution and its laws as written by the founders of the United States. Trump has also falsely accused President Obama of providing undocumented immigrants with amnesty through the DACA and DAPA programs. Of course these programs are not an amnesty, and it is likely that Trump is well aware of this fact. Political talk aside, Trump recently stated that although he has no intention of resurrecting these programs, or passing amnesty for undocumented immigrants, his administration will prioritize deportations of criminal aliens. We do not expect Trump to terminate the existing DACA program, although it is within his power to do so. We expect that the existing DACA program will remain as is, until Congress passes legislation addressing the future of these programs. Thus far, it does not appear that the Supreme Court will re-hear United States v. Texas even with a complete bench. The future of DACA and DAPA therefore will likely be decided by Congress, and not the President-elect.
To read more about these programs please click here.
For more information on the services we offer please visit our website.