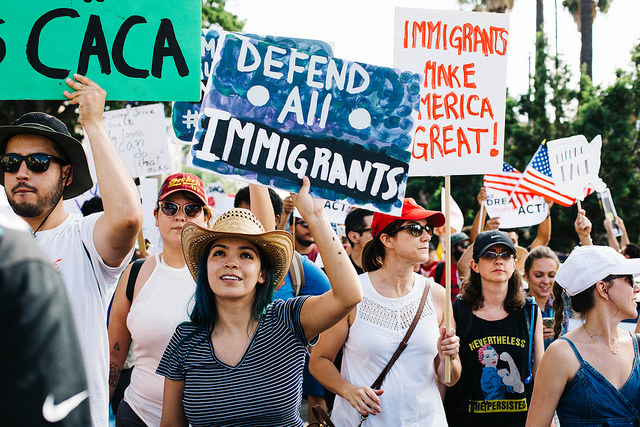 In the middle of a hotly contested political battle among members of Congress, to pass a permanent legislative solution shielding Dreamers from deportation, late yesterday evening a federal judge in San Francisco handed down a ruling blocking the Trump administration from phasing out the Deferred Action for Childhood Arrivals (DACA) program enacted by former President Barack Obama.
As of Tuesday, January 9, 2018 U.S. District Judge William Alsup has issued a nationwide injunction ordering the Trump administration to restore DACA protections, while Congress legislates a more permanent solution to protect Dreamers from deportation. In his ruling, Judge Alsup said the Trump administration's decision to rescind the DACA program was based on a flawed legal premise that was "not in accordance with the law."
What does this decision mean for DACA enrollees?
The judge's ruling mandates that the Trump administration maintain DACA protections open on a nationwide basis "on the same terms and conditions as were in effect before the recession (of the program) on September 5, 2017."
This would include allowing Dreamers currently enrolled in DACA to renew their enrollments, with the following exceptions:
(1) new applications from applicants who have never before received deferred action need not be processed;
(2) the advance parole feature need not be continued for the time being for anyone; and
(3) that defendants may take administrative steps to make sure fair discretion is exercised on an individualized basis for each renewal application.
In order words, the court order only allows individuals currently receiving DACA to apply for a renewal of their DACA benefits, but it does not require the agency to accept applications from individuals who have never before applied for DACA benefits. In addition, USCIS does not need to issue advance parole to any DACA enrollee except if the agency determines it should do so according to their judgment.
Caution
The ruling cautions that nothing in the court order prohibits ICE from removing any individual, including DACA enrollees, who the agency determines, poses a risk to the country's national security or public safety, or who the agency determines should be removed from the country. In addition, the order does not bar USCIS from granting advance parole on a case-by-case basis, or granting deferred action to new individuals on an ad hoc basis.
Within a reasonable period of time, the ruling orders that the Trump administration shall post a public notice that it will resume receiving DACA applications and prescribe a process that is consistent with the court order. In addition, the court order has instructed the agency to keep records of its actions on all DACA related applications and provide summary reports to the Court.
White House Reaction
Sarah Huckabee Sanders responded to the court order this morning saying that "An issue of this magnitude must go through the normal legislative process. President Trump is committed to the rule of law, and will work with members of both parties to reach a permanent solution that corrects the unconstitutional actions taken by the last administration."
This morning the President tweeted his outrage: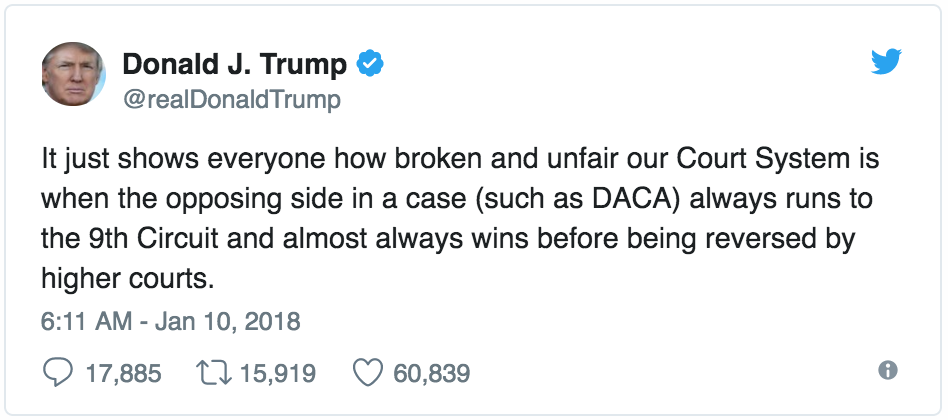 We expect that USCIS will be very busy during the next few days modifying the DACA website to comply with the court order. It is also yet to be seen whether the administration will appeal the decision, and how Congress will respond.
This is a developing story.