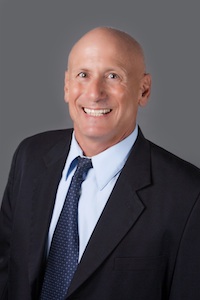 For this month's staff spotlight, we invite you to learn more about Associate Attorney Charles S. Ward, Esq.
Attorney Ward has been a long time attorney at the Law Offices of Jacob J. Sapochnick. Charles received his Doctorate in Jurisprudence from Southern Methodist University graduating Cum Laude. Prior to attending law school, Mr. Ward worked for Delta Air Lines in the Reservations/Sales Department, where he focused on customer service issues and problems relating to traveling arrangements. He has been a California licensed attorney since 1997 and is also licensed to practice before the Federal Court system. His area of expertise includes Immigration and Family Law.
His Favorite Quote "Time and Tide Wait for No One" 
At the Law Offices of Jacob J. Sapochnick Charles handles cases that are in removal proceedings, including Asylum, Adjustment of Status, and Voluntary Departure. Mr. Ward also helps clients prepare for courtroom hearings, trials, green card interviews, fraud interviews, citizenship interviews, and much more. Mr. Ward is an active member of the San Diego County Bar Association and served as President of the "Small Firms & Solo Practitioners" section. Clients recognize Charles for his humor, compassion, infectious laughter, and colorful personality. Outside of the office, Charles enjoys swimming in the ocean, hiking, traveling, and going to sporting events.
Learn more about the dedicated staff members serving and supporting our clients here. To schedule a consultation please contact us.