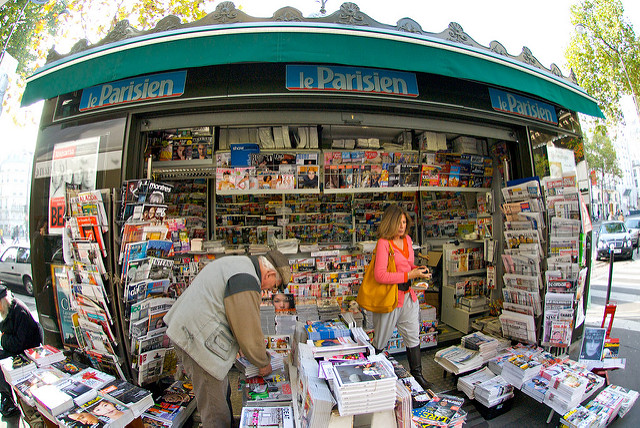 It is our pleasure to bring you the latest immigration news.
Adjudication of DACA-based Advance Parole
In response to the uncertain political climate, USCIS has responded to rumors that USCIS has suspended the processing of DACA-based advance parole documents. USCIS has confirmed that they have NOT suspended processing of DACA-based advance parole applications, and will continue to adjudicate these applications as normal. In addition, USCIS released a statement notifying the public that they will continue to process all applications, petitions, and requests consistent with current immigration laws, regulations and policies. We have also learned that USCIS has distributed guidelines to USCIS Field Offices across the United States providing officers with a clear framework regarding the issuance of emergency advance parole documents for DACA applicants. Please be aware that if you are in the process of applying for a DACA-based advance parole document, the advance parole document contains an important disclaimer which states that an advance parole document does not guarantee any person admission to the United States. Customs and Border Patrol may use their discretion in deciding whether or not to admit a person with an advance parole document into the United States. DHS may also revoke or terminate an advance parole document at any time.
Donald Trump on Visa Program Abuses
On November 21, 2016 the President-elect, Donald Trump, released an update on the Presidential Transition, outlining some of his policy plans for his first 100 days in office, including his day one executive actions. Donald Trump announced that he during his first day in office he plans to direct the Department of labor to investigate all abuses of visa programs that undercut the American worker. So far, it is unclear what position he will take on nonimmigrant worker programs.
Increase in Filing Fees
On December 23, 2016 USCIS will increase filing fees for certain immigrant and nonimmigrant petitions processed by the service. In order to avoid these fee increases, USCIS must receive your application before this date. The petitions that will be most heavily impacted by the fee increases include Form I-924 for Immigrant Investor Pilot Program, Form I-526 Immigrant Petition by Alien Entrepreneur, the N-400 application for citizenship, I-129 Petition for Nonimmigrant workers, the I-485 Adjustment of Status Application, the I-130 Petition for Alien Relative, the I-129F petition for alien fiancé, and the I-751 Petition to Remove Conditions on Permanent Residence. Fee waivers are available for select family based petitions. For a complete list of the fee schedule please click here.
Termination of Electronic Submissions for Immigrant Visa Applications (CDJ)
Beginning November 21, 2016 the U.S. Consulate in Ciudad Juarez, Mexico (CDJ) will no longer accept electronic submission of supporting documents for the immigrant visa application (DS-260). Instead, all submissions must be sent to the National Visa Center by mail. After this date, applicants will no longer have the option of sending documents to CDJ electronically. If you submitted documents to CDJ electronically before this date, it is strongly advised that you do not also mail those documents to the NVC. The NVC is in the process of terminating the electronic submission programs and will eventually adopt the Modernized Immigrant Visa (MIV) process.
N-400 Revision Dates
USCIS will be adjusting the transition date for the revised version of Form N-400, Application for Naturalization to correspond with the effective date of the new filing fees which will take affect December 23, 2016. Up until December 22nd applicants may file the N-400 application with the older (09/13/13) edition or newer editions of the form (03/26/16) (09/29/16).
Expansion of Pre-clearance Locations
The Department of Homeland Security has announced that 11 new airports have been selected in nine different countries as possible pre-clearance expansion sites. Pre-clearance allows DHS to pre-screen individuals before boarding their flight. It is a mechanism that protects Americans against threats of national security and prevents terrorism. The 11 new airports include El Dorado International Airport (BOG) in Bogota, Colombia; Ministro Pistarini International Airport (EZE) in Buenos Aires, Argentina; Edinburgh Airport (EDI) in Edinburgh, United Kingdom; Keflavik International Airport (KEF) in Iceland; Mexico City International Airport (MEX) in Mexico City, Mexico; Milan-Malpensa Airport (MXP) in Milan, Italy; Kansai International Airport (KIX) in Osaka, Japan; Rio de Janeiro, Brazil; Leonardo da Vinci-Fiumicino Airport (FCO) in Rome, Italy; São Paulo-Guarulhos International Airport (GRU) in Sao Paulo, Brazil; and Princess Juliana International Airport (SXM) in St. Maarten.
For more information about the services we provide please visit our website. We wish you and your family a safe and Happy Thanksgiving.