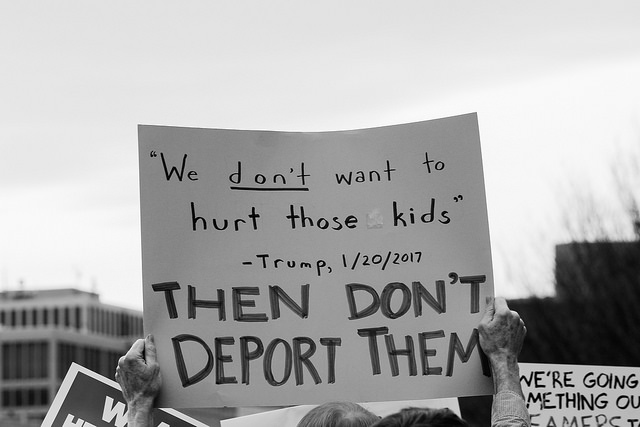 U.S. Mission to Turkey Confirms Resumption of Visa Services for Turkish Nationals
On December 28, 2017, the U.S. Mission to Turkey issued an official statement confirming the full resumption of visa services for Turkish nationals. According to the statement, the United States government made the decision to resume visa services for Turkish nationals after the Government of Turkey agreed to adhere to high-level assurances that no additional employees or local staff of the U.S. Mission to Turkey would be detained, arrested, or placed under investigation by the Turkish authorities for performing their official duties for the U.S. Mission to Turkey. Turkish authorities have agreed to inform the U.S. government in advance if the Turkish government plans to detain or arrest a local staff member in the future.
The Department of State will resume all visa services for Turkish nationals given the cooperation of the Turkish government to comply with these high-level assurances. Cases brought by the Turkish authorities against U.S. Citizens will continue to be investigated by the U.S. Mission to Turkey to accomplish a resolution to those cases.
Service Disruption Causes Immigration Delays in U.S. Airports
On Monday January 1, 2018 immigration desk computers went down at various airports for approximately two hours, causing massive delays for travelers going through U.S. Customs and Border Protection following the year-end holidays. The system outage began at about 7:30 p.m. Eastern Standard Time and was resolved at approximately 9:30 p.m. Eastern Standard Time. U.S. Customs and Border Protection processed travelers using alternative procedures. The agency later confirmed that the service disruption was not malicious. Affected airports included John F. Kennedy International Airport in New York, Hartfield-Jackson International Airport in Atlanta, Georgia, Denver International Airport.
Nancy Pelosi and Chuck Schumer to meet with Republicans regarding Immigration  
On Wednesday January 3, 2018, House Minority Leader Nancy Pelosi and Senate Minority Leader Charles Schumer will meet with the Speaker of the House Paul Ryan and Senate Majority Leader Mitch McConnell to begin immigration talks. Although the White House has denied that the meeting will cover immigration issues, Democrats have suggested that a variety of legislative issues will be discussed during Wednesday's meeting including immigration, the budget, healthcare, and other pressing topics that must be resolved in early January.
Ahead of the meeting Donald Trump tweeted: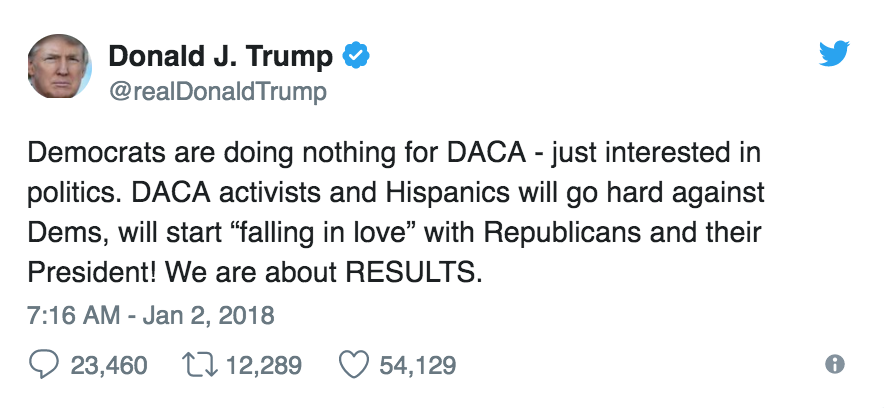 Republicans will need Democratic votes to pass a government funding bill before the current spending bill expires on January 19, 2018. This will give Democrats some leverage to negotiate a program to replace the DACA program. Congress has 62 days from today to pass legislation protecting Dreamers from deportation. The countdown is on.