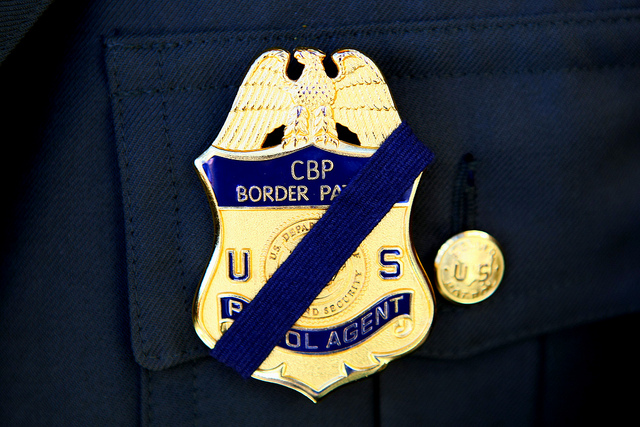 By Lupe Lopez
Rosario and her son Alan came into our office a few weeks ago.  Rosario had entered the country without inspection (illegal entry) many years ago.  Her son Alan was born in the United States and just turned 21.  They came in hoping that Alan would be able to help his mother obtain her green card.
We asked Rosario the usual questions.  When and how did you enter the U.S.?  Have you ever been detained or deported?  Have you committed any crimes in the U.S. or in your country?  The list goes on.  We first need to determine if Rosario will be admissible to the U.S. before we begin any paperwork.
Once we had Rosario's background information, we asked Rosario if her parents lived in the U.S. as permanent residents or U.S. citizens.  The answer was "no."  We asked Rosario if her husband was a U.S. Citizen or permanent resident.  Again, the answer was "no."  We asked Rosario if she had any brothers or sisters who were U.S. citizens.  She had a sister who just became a permanent resident.
These questions were important because many people believe that as soon as their children turn 21, they will be able to file for their parents and the parent/s will receive permanent residency.  It's not that easy.  First, of course, the parent needs to qualify under the sections of the Immigration and Nationality Act dealing with inadmissibility.  If the parent has been deported or was given voluntary departure and they re-entered the U.S., they will be found inadmissible.  In other words, they will not qualify.  If the person entered with fraudulent documents and was caught and returned at the border, they will be inadmissible, but a waiver may be possible.  There are so many factors that could determine if a person will be able to obtain their green card through a child that it is recommended that you speak with a professional before you move forward.  There is no "cookie cutter" answer.  Each case is unique and should be handled as such.
In Rosario's case, we found that she could qualify for consular processing if she had a "qualifying relative" who could file a waiver on her behalf.  A "qualifying relative" is a spouse or a parent – only.  A child is not a "qualifying relative" for a parent.  Therefore, Alan cannot file a waiver on his mother's behalf.  Since Rosario's parents and her husband were not permanent residents or U.S. citizens, they, too, would not qualify for a waiver.  In addition, Rosario was no longer married to son's father.
Through further discussion we were hoping that Rosario may have had a brother or sister who would have filed a petition on her behalf prior to April 30, 2001.  She didn't have anyone file for her.  We also asked about her ex-husband.  Rosario said her husband didn't have any siblings in the U.S.  Finally, we asked if she or her ex-husband ever had an employer who had filed for them.  The lightbulb went on.  Rosario remembered that her husband's employer had offered to file for him and she also remembered that the lawyer involved had been looking for her husband to let him know the application was approved.  Wonderful!
Rosario was able to get a copy of the approved Labor Certification.  Because Rosario was married to the beneficiary at the time of filing, and the type of visa for which he was petitioned allowed for derivative beneficiaries, Rosario is able to file for adjustment of status in the United States.  She does not have to leave the country or her children and she will be able to get her green card in a matter of months.
The moral of this story; remember 245i.  Has anyone filed a petition for you prior to April 30, 2001?  Did you have an employer who started the process in 2001?  Even if the case or the application was not approved, you may still qualify to get your green card.  Call our office to find out more.