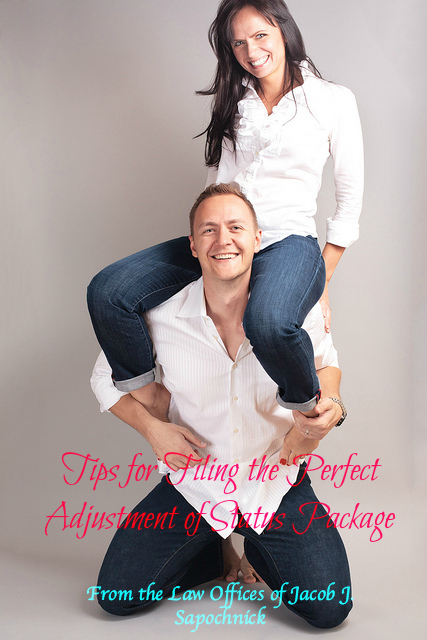 For this series, we bring you our top tips for filing the perfect family-based adjustment of status application (I-130/485), as well as valuable tips concerning common mistakes to avoid when filing the adjustment of status application, from our in-house family-based legal assistant, Ms. Reagan Volkman. Ms. Volkman has worked with hundreds of clients from all over the world helping them file their adjustment of status packages from beginning to end. With her hard work and dedication, our office has enjoyed an unprecedented approval rate for these petitions.
Tip #1 Ensure accuracy on every form associated with the I-130/485, especially in regards to questions relating to criminal history and/or immigration violations
Double check every form to ensure that you have completed each form as thoroughly and accurately as possible, making sure all dates and social security numbers are correct.
REMEMBER: Dates should be written in the (mm/dd/yyyy) format unless otherwise stated on each form;
If information is unavailable/not applicable, note such on each form;
Review all the yes and no questions listed on pages 3-5 of form I-485. Be very careful when answering these questions and thoroughly explain any "yes" answers. These questions relate to criminal history and immigration violations (such as fraud, willful representation, or removal from the United States);
It is strongly advised that you seek counsel from an accredited attorney if you have any criminal history and/or have committed any immigration violations, as these issues may require you to file a waiver before seeking adjustment of status, or make you inadmissible;
If you have served in the military in any foreign country and/or have military training you must answer "yes" and provide the relevant information requested. For countries that require military enlistment we recommend to note that the service was 'mandatory' in the description;
If you have held a J-1 visa in the past, and have been subject to the two-year foreign residence requirement, but did not obtain a waiver, you must answer "yes" and provide the relevant information requested;