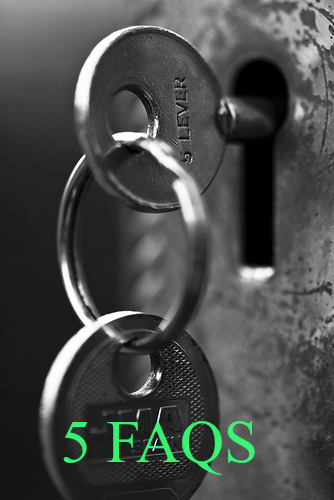 You have Questions, We have your Answers. Here are answers to 5 of your Frequently Asked Questions
In this blog we are answering 5 of your frequently asked questions in detail. Please remember that every case and every story is different and unique. You should not compare your situation to anyone else's. We hope that our answers will provide you with further guidance on your immigration journey. For any further questions please visit our website or call our office for a free legal consultation. We thank you for your continued trust in our law office.
Q: I am visiting the United States as a tourist from a non-visa waiver country. My duration of stay will expire in approximately 1 month. Is it possible for me to extend my stay in the United States?
A: Yes, it is possible to extend your duration of stay if you plan to remain in the United States for purposes of tourism, leisure, or medical treatment. In order to extend your duration of stay you must file Form I-539. The process can be confusing for some, we recommend that all applicants seek counsel from an accredited legal representative or attorney to guarantee success.  In order to extend your duration of stay, you must be able to provide documentation proving that they have strong ties home including but not limited to: proof of employment, proof of academic enrollment, deed of property ownership, proof of financial obligations, etc. You must also be prepared to provide documented evidence supporting the fact that your stay will be for temporary purposes of tourism and/or leisure including a detailed personal statement establishing the fact that you will be in the United States for a temporary period of time, and will be returning back to your home country at the conclusion of your trip. Lastly, you must provide evidence that you have the sufficient finances to support yourself in the United States. The more evidence you can provide to support your claims, the better chances of your application being approved.
Q: On my I-539 application to extend my stay I requested only 2 months of additional time to remain in the United States, it has been almost 2 months and I have not yet received my approval notice. What should I do?
A: If you have not yet received your I-539 approval notice and the time you requested is coming soon, you must depart the United States. If your application is denied and you remain in the United States you may run the risk of being placed in removal proceedings. When in doubt seek the assistance of an attorney.
Q: My fiancé and I are a same sex couple, both living in the United States. My fiancé is the intending immigrant and I am interested in petitioning him for his application for permanent residence. He entered the United States on a J-1 visa, can he adjust his status? What is the process?
A: If your fiancé's visa is subject to the J-1 foreign residence requirement, he will need to seek a waiver to remove the foreign residence requirement. This is a complex process and it is advised that you seek counsel to obtain a waiver. If his J-1 visa is not subject to the foreign residence requirement, you can petition for his adjustment of status by filing Form I-130/485 once you are married. Several forms must be filed including the affidavit of support, petition for alien relative, application for adjustment of status, application for travel document, and work authorization. Once the paperwork is filed with USCIS it takes approximately 2 weeks for the applicant to receive their biometrics appointment notice for fingerprints and 3-4 months for the intending immigrant to receive the employment authorization/travel combo card in the mail allowing them to work and travel internationally. In approximately 4-6 months the couple will receive their interview notice in the mail. At the interview the couple must provide evidence establishing that their marriage was entered into good faith as well as other documents.
For further information please contact our office.
Q: My spouse and I had our interview for my permanent residence and the officer did not tell me whether I was approved at the conclusion of the interview. Should I be concerned?
A: Not necessarily, however we must know exactly what occurred at the interview, what supporting documentation was provided to the officer, and we must conduct review of the case file to be able to provide a more detailed assessment. If all of the required documentation was submitted in support of the good faith marriage, chances are everything will be okay. If further evidence is needed the officer will issue a request for evidence. In many instances the immigration officer may not be able to provide an immediate approval either because they are new or because the final decision must come from their supervisor. If everything seemed to go well and no negative feedback was provided, chances are you will be recommend for approval.
If you have received a notice of intent to deny please contact our office for legal advice.
Q: I completed my biometrics appointment weeks ago and wanted to know how long it will be until I receive my interview appointment. I have received no updates yet from USCIS and feel desperate. Please help.
A: Did you file Form I-131 and Form I-765 with your application for your green card? If so it will take about 60-90 days from the filing date until you receive your employment authorization/travel permit card in the mail. If you did not file these applications, you can still mail them to USCIS, so long as your application for permanent residence is pending. The interview notice normally arrives within 4-6 months from the filing date depending on the processing time of your local field office.
If you have a question, feel free to contact us. We would be happy to assist you.