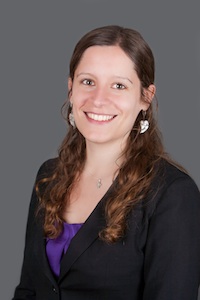 The Law Offices of Jacob J. Sapochnick is proud to honor our managing attorney Marie Puertollano's most recent accomplishment in the field of immigration law, becoming a board-certified immigration specialist with the State Bar of California.
Originally from France, Marie Puertollano joined our law office in 2012 and quickly became a rising star handling complex immigration matters in our private practice. Throughout the years, Attorney Marie Puertollano has been at the forefront of many of our firm's successes touching on all areas of immigration law, including family immigration, employment immigration, investment visas, nonimmigrant visas, and representing clients before the Ninth Circuit Court of Appeals. She provides direction for all divisions within our practice and is the go-to attorney of our firm.
With this new honor, Marie becomes one of a very limited number of attorneys in the state of California who have been designated as Certified Specialists in the field of immigration law by the State Bar of California. Marie is now one of only 24 immigration attorneys in San Diego to accomplish this feat and joins a small circle of 233 attorneys who have received this honor in the entire state.
Marie's accomplishment comes as a product of her hard work and dedication. After taking an extensive written examination offered only once every two years, she was able to successfully pass and meet other stringent criteria to gain this honor. Specifically, Marie had to prove her substantial involvement in the area of immigration and nationality law having participated as a principal attorney in 150 cases involving immigrant and nonimmigrant cases, and hearings before immigration judges. Marie was also required to demonstrate participation as a principal attorney in six broad immigration categories including court and bond hearings, appeals, immigrant visas, nonimmigrant visas, consular cases, and PERM petitions.