Last week, Thursday, July 13, 2017, U.S. District Court Judge Derrick K. Watson handed down a ruling which exempts extended family members from President Trump's travel ban including: "grandparents, grandchildren, brothers-in-law, sisters-in-law, aunts, uncles, nieces, nephews, and cousins of persons in the United States." These familial relationships are to be considered bona fide relationships that qualify such foreign nationals from gaining admission into the United States.  Thursday's ruling also makes refugees with assurances from a resettlement agency, exempt from the President's travel ban.
Last month, the U.S. Supreme Court announced that they would hear arguments challenging the President's travel ban when the Court reconvenes in October of next year. As part of their announcement, the U.S. Supreme Court ruled that, in the interim, the President could enforce the travel ban against foreign nationals from Iran, Syria, Sudan, Libya, Yemen, and Somalia, who lack a credible "bona fide" relationship to a person residing in the United States, or entity such as an employer, religious, or academic institution.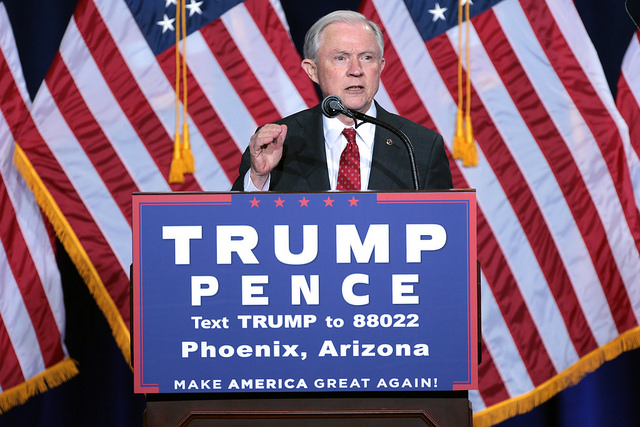 In their ruling, the Supreme Court however provided little guidance on what types of familial relationships would qualify as a credible bona fide relationship. The Supreme Court vaguely stated that "close familial" relationships would qualify as a bona fide relationship, citing mother-in-law's and spouses as an example of a qualifying familial relationship. However, the Court was silent regarding extended family members.
This prompted the State of Hawaii to seek clarification from federal judge Watson, regarding what types of familial relationships would be subject to the ban. The State of Hawaii argued that the Trump administration had wrongfully interpreted the Court's ruling to exclude close family members such as grandparents, after the administration issued a diplomatic cable to U.S. consular posts and embassies abroad that defined a "close familial relationship" to include parents, children, and in-laws, but not grandparents, grandchildren, aunts, uncles, and cousins.
That was all laid to rest after Judge Watson declared that the administration's misinterpreted the meaning of "close familial relationship" as the Supreme Court meant it. In his decision, Watson wrote, "What is clear from the Supreme Court's decision is that this Court's analysis is to be guided by consideration of whether foreign nationals have a requisite 'connection' or 'tie' to this country," thus, "Common sense, for instance, dictates that close family members be defined to include grandparents. Indeed, grandparents are the epitome of close family members. The Government's definition excludes them. That simply cannot be."
On refugees Watson wrote, "An assurance from a United States refugee resettlement agency, in fact, meets each of the Supreme Court's touchstones: it is formal, it is a documented contract, it is binding, it triggers responsibilities and obligations, including compensation, it is issued specific to an individual refugee only when that refugee has been approved for entry by the Department of Homeland Security, and it is issued in the ordinary course, and historically has been for decades. Bona fide does not get any more bona fide than that."
The Trump administration will appeal Watson's order to the Ninth Circuit Court of Appeals. On Friday July 14, 2017 Attorney General Jeff Sessions asked the Supreme Court for clarification regarding their interpretation of  "close familial relationship" and requested an immediate stay to halt Watson's July 13th ruling modifying the parameters of the travel ban.
Attorney General Jeff Sessions issued the following statement regarding Watson's decision:
"Once again, we are faced with a situation in which a single federal district court has undertaken by a nationwide injunction to micromanage decisions of the co-equal Executive Branch related to our national security. By this decision, the district court has improperly substituted its policy preferences for that of the Executive branch, defying both the lawful prerogatives of the Executive Branch and the directive of the Supreme Court.
"The district court has issued decisions that are entrusted to the Executive Branch, undermined national security, delayed necessary action, created confusion, and violated a proper respect for separation of powers. The Supreme Court has had to correct this lower court once, and we will now reluctantly return directly to the Supreme Court to again vindicate the rule of law and the Executive Branch's duty to protect the nation."
This is a developing story. More information will be provided as it becomes available.