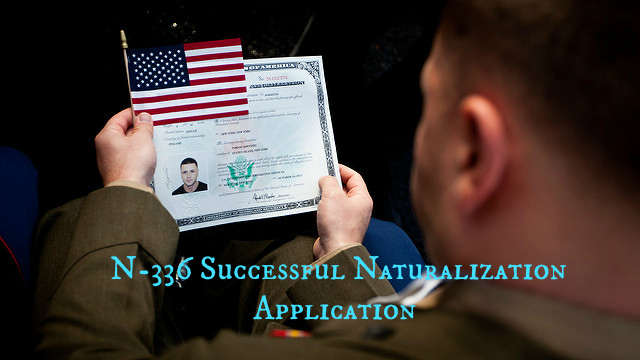 At the Law Offices of Jacob J. Sapochnick we work closely with clients to address their specialized immigration needs, making their success our number one priority. Many of our clients have experienced immigration issues that could have easily been eliminated with the help of an experienced immigration attorney. Such was the case when our client, we will call him Ernesto, visited our San Diego office to discuss his naturalization case that had gone from bad to worse.
Ernesto had gained permanent residence through marriage to his U.S. Citizen spouse and was ready to apply for naturalization, having remained married to his spouse for at least 3 years before filing his application. Ernesto's first problem was that he had relied on the assistance of a foreign attorney to prepare and file his application—an attorney who was not licensed to practice law in the United States and was not well versed in immigration law. The attorney had filed his naturalization application without carefully assessing his situation and pin pointing any potential issues he might experience. As a result of his foreign attorney's incompetence, Ernesto's application for naturalization was denied and his appeal—also filed by the foreign attorney– was also denied, leaving Ernesto in a very difficult position.
In the Notice of Intent to Deny Ernesto had received USCIS explained the reasons why he had been denied. The main issue was that USCIS was not convinced that he entered his marriage "in good" faith. Furthermore, USCIS argued that Ernesto had failed to present documented evidence proving that he had lived in marital union with his spouse for the 3 years preceding his examination. Due to the fact that USCIS had doubts about the legitimacy of the marital union, they conducted a home inspection at a time that Ernesto was not at his home. During the inspection, the field officers searched the bedroom he shared with his wife and discovered that his clothing was not present. Upon further examination, we found that the officers that conducted the home inspection failed to check the other bedrooms in the home and did not see that his clothing was located in an adjacent bedroom, and not in the room that he shared with his spouse. Ernesto had perfectly legitimate reasons for why he had not been at the home at the time of the inspection, and why his clothing was located in a different room of the house. Ernesto was a businessman and was typically out of town on business trips. On the particular day that the home inspection was conducted, he was out of town on a day business trip. Ernesto had also been traveling to the East Coast frequently for 4-5 months to pursue potential business investments and proposals, leaving his wife behind. Ernesto had been toying with the idea of starting a business on the East Coast, but was not certain if the plans would come to fruition, for that reason his wife had stayed behind across the country while he weighed his options. As a businessman, Ernesto maintained a non-traditional schedule that required him to work long hours, in addition to being apart from his wife. Due to the differences between his schedule and his wife's schedule he decided to move his clothing to another bedroom so that he would not disturb his wife while he was preparing for his jam packed business schedule. In the end Ernesto's business plans in the East Coast fell through and he returned to the state of California where he lived with his wife.
In this circumstance if Ernesto's attorney had simply explained the irregularities found during the home inspection and provided evidence in support of his claims, his appeal would have been approved. Furthermore, Ernesto's foreign attorney never provided him with a copy of his N-400 application. To make things worse, Ernesto never reviewed his application before its submission and could not verify the information that was being submitted. If you find yourself in a similar situation, in which USCIS is questioning the legitimacy of your marriage, you must be prepared to provide evidence proving that your marriage is indeed legitimate (such as evidence of cohabitation, commingling of assets, joint responsibility of assets and liabilities etc.). If you lead a non-traditional lifestyle that does not conform to established rules and/or customs, you must be prepared to explain your lifestyle and living arrangements.
Two years later, Ernesto—now divorced— once again tried his hand at applying for naturalization for a second time, having maintained his permanent resident status for at least 5 years. At his interview Ernesto provided a copy of the final judgement of his divorce decree. His application for naturalization was once again denied. The reason? USCIS did not believe Ernesto was a person of "good moral character."
After the second denial, Ernesto visited our office with little hope for success. To examine the damage that was previously done and make a good faith effort to verify the information submitted in his naturalization application, our office filed an expedited Freedom of Information Act (FOIA) request to retrieve Ernesto's immigration records—specifically the N-400 application. To give Ernesto the opportunity to challenge the allegations that he was not a person of "good moral character" our office filed a N-336 appeal.
Upon further inspection of this case we found that USCIS had conducted a second on-site inspection this time at the home of Ernesto's ex-wife during the second filing of naturalization. At this time Ernesto had moved out of the home he shared with his ex-wife because they were now in divorce proceedings. We discovered that the immigration officers that conducted the home inspection went to great lengths to intimate Ernesto's ex-wife, going as far as providing her with a false statement written by the officers themselves, in direct violation of his ex-wife's due process rights as a United States citizen. The officers attempted to coerce her into falsely stating that their marriage was a sham marriage. The statement however was poorly composed. Ernesto's ex-wife had neither signed the document nor identified the home address on the statement. Unfortunately, this is only one of hundreds of cases in which immigration officers have overstepped their authority during on-site inspections. The USCIS fraud unit has a reputation for being abusive and intimidating, especially when they have an inclination that a marriage may not be legitimate. When in doubt, always contact an immigration attorney to prepare you for these situations.
During the home inspection, USCIS had found a utility bill that was addressed to the applicant but contained a different address than the one that USCIS had on file. USCIS wrongfully accused Ernesto of providing false testimony with the intent to obtain immigration benefits. Of course this was not accurate. The applicant had never lived at that address and there was no proof to indicate otherwise.
With our assistance, we were able to address all of these issues and correct the problems Ernesto was experiencing and his naturalization application was approved several months after his interview. What can this case teach you? Never solicit the assistance of a foreign attorney or anyone who is not licensed to practice law in the United States. Be sure to seek counsel from a licensed attorney who is well versed in immigration law, and has specifically dealt with the issues you are facing. Foreign attorneys are not qualified to file immigration petitions on your behalf and are not legally authorized to do so.
Secondly, be aware that you will be requiring to explain any irregularities that appear during your naturalization interview and at any on-site home inspections. Be prepared to back up your claims with documented evidence, and finally be very careful about listing all previous residential addresses on your N-400 application. Forgetting to list one may lead to many headaches down the road.
If you are in a similar situation speak with an attorney who can further investigate your issues. Call us for a free first consultation.