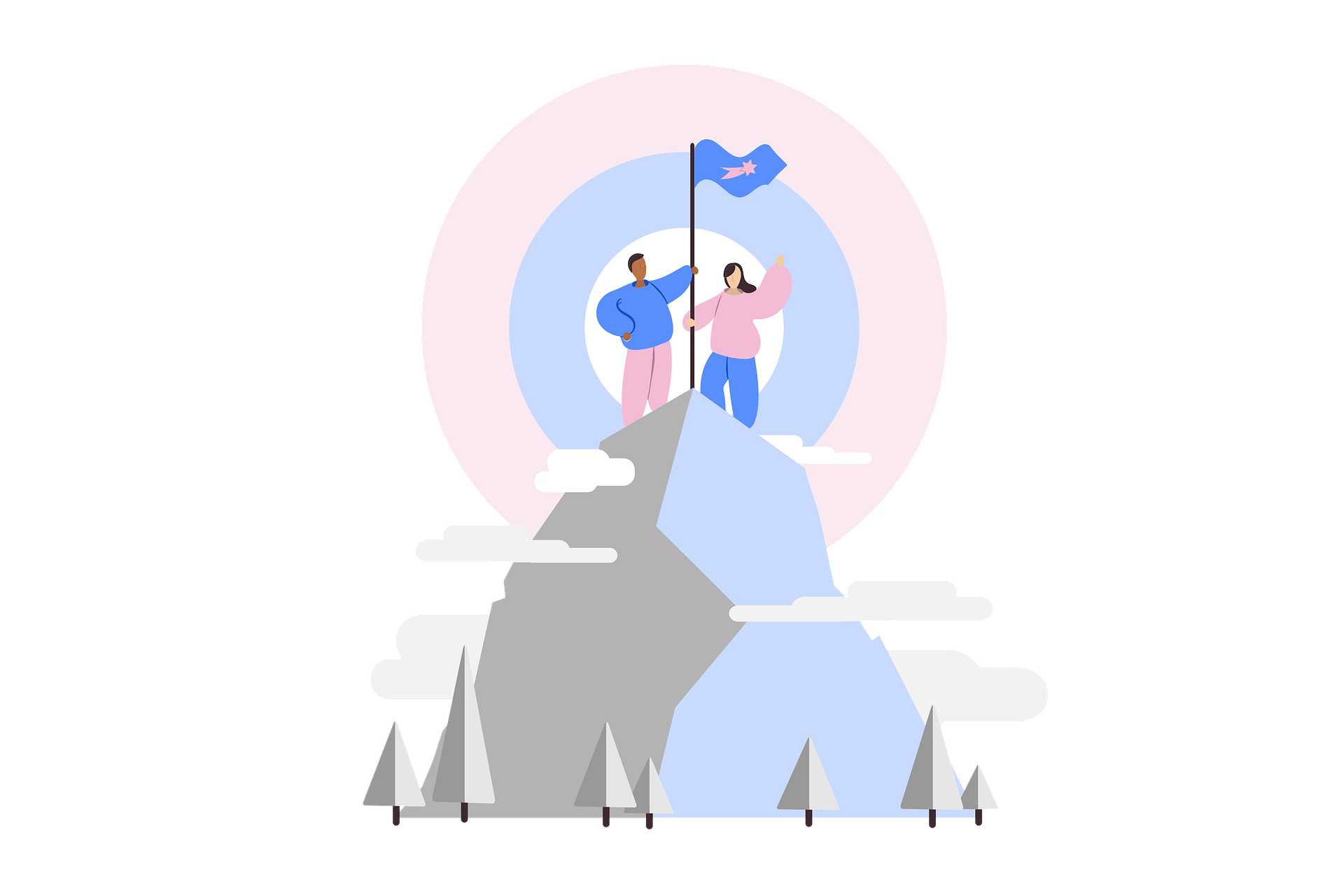 Have you ever wondered: can I apply for a visa to the U.S., as a musician from a foreign country, a major social media influencer, or a serious business entrepreneur with recognition in the major media, with features in Vogue Magazine, YouTube, and Oprah Winfrey's Supersoul Class?
In this blog post, we share with you how our office was able to prove how these different types of extraordinary individuals qualified for the O1 Visa category, resulting in victories for these clients. We also describe how we were able to accomplish these objectives, by presenting an abundance of documentary evidence to help these individuals prove their extraordinary abilities in arts and business.
---
An Overview: What are the O1-A and O1B Visa Requirements?
---
Commonly referred to as the "artist" visa or "athlete" visa, we must first discuss the general requirements to qualify for the O1 visa.
An O1-A visa petition must demonstrate the applicant is an individual of extraordinary ability in the areas of business, science, education, and athletics, with supporting documentation showing receipt of a major internationally recognized award, like a Nobel Prize. However, if the applicant has not received such an award, the applicant must prove they meet at least three of the following criteria:
Receipt of lesser nationally or internationally recognized prizes or awards for excellence in the field.
Membership in associations in the field that require outstanding achievements of their members, as judged by recognized experts in the field.
Evidence of authorship of scholarly articles in the field, in professional journals, or other major media.
Published material in professional or major trade publications or major media about applicant's work.
Evidence of participation on a panel, or individually, as the judge of the work of others in the field.
Evidence in the form of five or six letters and affidavits from prominent colleagues who can confirm applicant's original scientific or scholarly contributions of major significance to the field. Certain regulations require a "peer group" must attest to the applicant's outstanding qualifications. We have found that this requirement may be fulfilled by letters of recommendation in which the referees outline their own standing in the field.
Evidence of employment in a critical or essential capacity for organizations and establishments that have a distinguished reputation.
Evidence of commanding a high salary or other compensation for services (this category does not usually apply to academic positions).
Similarly, an O1-B visa petition must demonstrate the applicant is an individual who can prove extraordinary achievement in the areas of art, television, and film. If the applicant has received an internationally recognized award like an Oscar or Grammy, then the applicant will qualify for the O1-B visa. However, if the applicant has not received such award, then the applicant must prove they have at least three of the following:
Evidence that the beneficiary has performed, and will perform, services as a lead or starring participant in productions or events that have a distinguished reputation, as evidenced by critical reviews, advertisements, publicity releases, publications, contracts, or endorsements.
Evidence that the beneficiary has achieved national or international recognition for achievements, as evidenced by critical reviews or other published materials by or about the beneficiary in major newspapers, trade journals, magazines, or other publications;
Evidence that the beneficiary has performed, and will perform, in a lead, starring, or critical role for organizations and establishments that have a distinguished reputation, as evidenced by articles in newspapers, trade journals, publications, or testimonials;
Evidence that the beneficiary has a record of major commercial or critically acclaimed successes, as evidenced by such indicators as title, rating, standing in the field, box office receipts, motion pictures or television ratings, and other occupational achievements reported in trade journals, major newspapers, or other publications;
Evidence that the beneficiary has received significant recognition for achievements from organizations, critics, government agencies, or other recognized experts in the field in which the beneficiary is engaged. Such testimonials must be in a form which clearly indicates the author's authority, expertise, and knowledge of the beneficiary's achievements; or
Evidence that the beneficiary has either commanded a high salary or will command a high salary or other substantial remuneration for services in relation to others in the field, as evidenced by contracts or other reliable evidence
It is important to note that whether you qualify for an O1-A or O1-B, you may not self-petition, meaning you will need an employer, or agent, to sponsor your petition.
Below we will discuss three case studies of our former clients, with their permission, detailing what it took to get their O1 petition approved with USCIS and how they ultimately received a visa to the United States.
---
The YouTube Rising Star
---
In our client's case, "Freddy" is an up-and-coming comedian on the YouTube platform. He began a professional YouTube career in late 2019 when he decided to document his journey worldwide and produce unique, comical, and entertaining content. From there, his career trajectory took off as his popularity snowballed in the middle of the Pandemic. During a time where many people were stuck at home, and limited in entertainment, Freddy created humorous content that reached millions of viewers almost immediately. He provided uniquely entertaining and engaging videos that brought laughter and comedic relief in those tough times through his social media platforms. As a result, Freddy crafted a reputation for his out-of-the-box, daring, and humorous content that captivated nearly 724K Followers on YouTube alone and nearly 1 Million followers across all social media platforms. Along with being featured in collaborations with YouTube's most famous star. It was evident, that Freddy is certainly an individual who can demonstrate extraordinary achievement in arts through his creativity projects and content creation.
The initial challenges were presenting sufficient evidence under the criteria of O1B qualification, but also proving that a well-recognized comedian on YouTube is considered an extraordinary achievement. Our approach began with distinguishing our clients' achievements to others who are also popular and known. The social media industry has exploded over the last 5 years. Even more, during the Pandemic, many people became more active on social media platforms, so the question was, how was our client different than other YouTubers?
We worked tirelessly with our client to collect supporting documentary evidence and craft the perfect argument detailing how each criterion was met under immigration law. We worked to gather all major videos and collaborations our client had with other known YouTube stars, and demonstrated the difficulties of producing, starring, directing, and editing hundreds of videos. We also gathered eight expert opinion letters from experts in his particular field of YouTube and social media. Then, we proved that our client's work commands a high salary by showing market research on earnings in the field of YouTube and social media. Ultimately, we were able to prove by all the supporting documentary evidence that our client's partnership with the U.S. petitioner would result in furthering his successful career in the states.
Now our client is on his way to break records on YouTube one laugh at a time.
---
The Social Media Influencer
---
In our next client's case "Emilia," is a widely respected makeup artist and sought-after social media influencer with over a decade of experience in the makeup and social media industry. Throughout her career and millions of followers throughout her social media platforms, Emilia's influence covered various known brands, including Fenty Beauty, Rare Beauty, K.V.D. Beauty, among other exclusive makeup brands in the world. Emilia was unlike any other social media influencer because she started her career while fleeing the oppression women were facing in her home country. Emilia took her life into her own hands and decided to leave everything behind in her home country to pursue a career. As a businesswoman and entrepreneur, she paved the way for many others to become social media influencers and is one of the most recognizable faces in the makeup industry worldwide. Emilia's impressive track record includes awards such as U.S.A. Today American Influencer Awards 2021, International Makeup Artist of the Year, and Influencer nomination in Monaco Beauty Awards. She also repeatedly appeared in Forbes Magazine, was named as one of the top 10 Fashion Influencers, and recently graced the cover of Vogue. This notoriety led millions of followers to be inspired by Emilia, and her backing of the brands tremendously influenced her millions of followers.
With the vast majority of documentarily supporting evidence of her achievements, the only struggle with her case was proving that this significant social media influencer had sufficient employment opportunities in the U.S. Since the Pandemic halted large gatherings worldwide, we found it difficult to prove that future events such as awards ceremonies and fashion shows were scheduled for 2022 and 2023. Despite brands seeking Emilia's work and influence, many of the brands wanted to contract obligation with her in the U.S. while not yet being in the U.S. Ultimately, the petitioner was essential in securing future collaborations with brands in the U.S., as the petitioner was in the U.S. and was also a known agent for many artists in the industry.
Our firm relentlessly gathered over a decade of experience and organized it properly to prove each criterial according to immigration laws. We also gathered experts in the makeup industry that previously worked with Emilia and vouched for her professionalism and expertise in creating content that attracts the attention of her millions of followers. Emilia also provided us with a wealth of past contracts that proved she commanded a high salary for each post or collaboration she made with such brands. In the end, immigration officials did not question Emilia's extraordinary achievements in arts and approved her case within 15 calendar days!
Our client is soon to enter the U.S and continue inspiring women living under government oppression.
---
The Entrepreneur
"When I hear about Something good…I just have to share it!" – Oprah Winfrey
---
Our last case for discussion is "Daniel." Daniel is a nationally and internationally recognized expert, that is one of the small percentage of individuals who has risen to the top of his field in Business & Entrepreneurship. Daniel was petitioning for his O1-A petition, different from previous clients, and had to demonstrate that he was an individual of extraordinary ability in business. O1-A petitions have higher criteria than O1-B because the applicant must prove by a preponderance of the evidence that they are at the top of their field.
Daniel came to us because he wanted to take his two decades of experience and professional expertise to the U.S. It takes unique specialized skills to become a successful business entrepreneur. Daniel had the one and only Oprah Winfrey backing him up. Daniel developed and honed a specialized skill as a business entrepreneur through his successful companies in Switzerland. Daniel created a one-of-a-kind methodology that helped other businesses succeed. As a result, Daniel was sought after by fortune 500 companies such as World Economic Forum, IMD Business school, Alibaba, Credit Suisse, Nestle, and Procter & Gamble, for his expertise in, Leadership Development and Team Building. Daniel's significant contribution was his innovative Trademark corporate program developed by his company, based around the African drum "Djembe." He built a unique and broad range of team building and leadership development programs which he facilitates in multinationals, sports teams, leading business schools, and N.G.O.s around the globe. Daniel then introduced these mainstream methodologies into Musical Theaters in Paris to Chicago in 2017. His show became so popular it captured the attention of Oprah Winfrey and Daniel was invited to appear as a guest in the Emmy Award-winning show, Supersoul Sessions. Daniel was also featured in TEDX Hollywood and TEDX along with numerous international magazines, reaching millions of readers internationally.
It was apparent that Daniel's work of gathering people and providing a refreshed approach to cohesiveness in a work environment would be instrumental to the U.S in rebuilding businesses that barely made it out of the Pandemic. In light of the U.S building the economic force again from the past years, Daniel's business would be significant in helping companies be up and running as they once were, through strong leadership and united teams.
In this case, the struggle was sorting through the twenty years of supporting documentation that would be relevant to proving Daniel could meet the criteria of his O1-A petition. Our firm demonstrated the business Daniel would bring to the U.S. would be vital by bringing employees together and effecting positive results. We also provided letters from other established and well-known individuals in the business industry that have worked directly with Daniel. The testimonials from C.E.O.s of Fortune 500 companies and Fellows of Harvard Business School indicated that Daniel's contributions to the entrepreneur field were significant, original, and highly recognized. Thus, immigration officials made no hesitation by agreeing and approving Daniel's O1-A petition three days after the case was submitted.
Now, Daniel will be able to share his valuable expertise to impact U.S. businesses positively.
---
Contact us. We believe in each case our firm takes. We work together with you to provide the best chances for approval. If you believe your case can meet the criteria's set out above, or you have similar experiences and expertise as our previous clients, make a consultation today, so we can explore your options in obtaining an O1-A or O1-B visa.
---