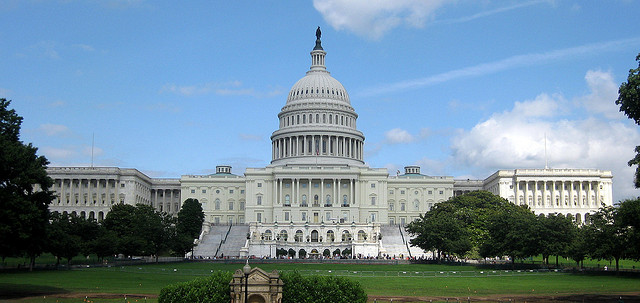 Great news for regional center investors, medical doctors applying for a J-1 visa waiver under the Conrad 30 Waiver Program, and religious workers; a federal government shutdown has been avoided—at least until December 11, 2015. As reported in our previous blog earlier this week, Congress was faced with the challenge of voting on a short-term spending bill, a continuing appropriations resolution, that would temporarily fund the government through December 11th of this year.  Yesterday, September 30th the House and Senate successfully passed the continuing appropriations resolution. President Obama signed it into law that same day.
The success of the bill will allow the EB-5 Regional Center Program to continue temporarily along with the Conrad 30 Waiver program, which allows medical doctors who have completed their J-1 exchange visitor program to seek a waiver of the 2-year residency requirement (2 year rule) to practice in areas with a shortage of qualified doctors.  The bill has also extended the religious worker program. Immigration advocates, attorneys, lobbyists and other stakeholders are pressuring the government to draft new legislation governing the EB-5 program that will help defeat fraudulent schemes and improve the Regional Center Program in the long run. The Resolution will give Congress more time to discuss new legislation. The EB-5 Regional Center Program has been widely criticized due to shortcomings in regulation and administration of investment projects. Many agree however that the positives of the program greatly outweigh the negatives. Thousands of new American jobs have been created through the EB-5 program in targeted areas where high unemployment remains. The EB-5 program has also served as an important means by which our country's economy has been stimulated.  The old EB-5 rules will continue to apply until Congress votes on new legislation which may or may not include new rules governing the program. If you are in the process of filing an application under the EB-5 program, are seeking a J-1 Waiver under Conrad 30, or are in the process of filing a religious worker application you must work as fast as possible to file your application before new legislation goes into effect. The passage of new legislation is likely to change the rules of the game affecting applicant eligibility. EB-5, religious worker, and Conrad 30 petitions approved before new legislation is passed will more than likely be immune to any changes in the law therefore it is important to get your application filed as soon as possible.
If you need any additional information on these programs, please contact our office for a consultation.