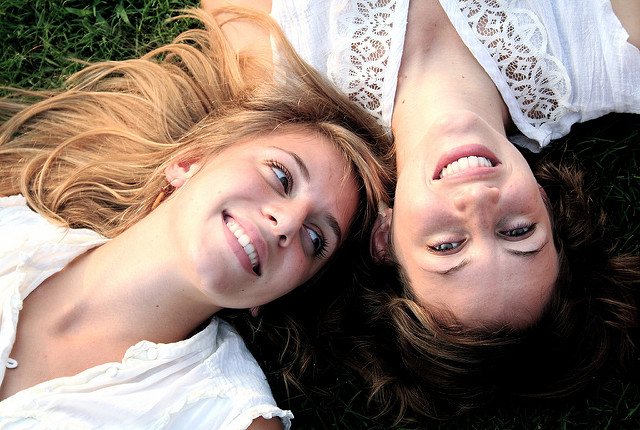 In this segment, we answer 5 of your most frequently asked questions received from our social media platforms and website. Please remember that every case is different and every immigration journey is unique. You should not compare your situation to anyone else's. We hope that our answers will provide you with further guidance while you embark on your immigration journey. If you have any further questions, please call our office to schedule a free first time consultation. We serve international clients and domestic clients in all 50 states. We thank you for your continued trust in our law office. Do you want us to answer your question in a future segment? Please email nathalie@h1b.biz. For more information on the services we offer please click here.
Immigrating a Foreign Spouse: Incorrect Filing of the I-130
Q: I am currently at an impasse with my wife's immigration process. We have moved on to the NVC stage of the process, and they have notified us that they will tentatively schedule her for her immigrant visa interview in her home country, although she is currently in the US on an expired visa. Thus-far, her I-130 petition has been approved and they denied the I-129 because of the approval. How can I get the interview location changed to the US without paying for and submitting the I-485?
A: Thank you for your question. More information is needed from you to fully assess your wife's case such as a complete copy of the I-130 petition that was filed with USCIS. It appears that at the beginning of her case you elected to begin consular processing to immigrate your wife to the United States, and she later traveled to the United States while her I-130 petition was pending with USCIS. As you know, the first step of the consular process to immigrate a foreign spouse, requires you to file the I-130 petition for alien relative. This brings us to the main problem. The I-130 petition is the petition that determines where your wife will be interviewed, whether it be for adjustment of status in the United States, or to obtain an immigrant visa. In other words, the I-130 petition is intimately tied to the location where she will have her interview. On Part C. Item number 22 of the I-130 petition, USCIS specifically asks you to provide complete information regarding whether your relative is in the United States and will apply for adjustment of status, or whether your relative is not in the United States and will instead apply for a visa abroad at an American consular post or embassy abroad. If you responded that your relative was not in the United States and would apply for an immigrant visa abroad at the time of filing, it would be a very rare circumstance that USCIS would allow a change of venue for her interview.
If your spouse wanted to apply for adjustment of status and be interviewed in the United States, you would have been required to clearly indicate that your relative was in the United States at the time of filing the I-130, that she intended to apply for adjustment of status within the United States, and the city and state of her interview. In addition, it appears that your wife filed the DS-260 Immigrant Visa Application with the Department of State and you sent this information to the NVC, otherwise the National Visa Center would not have scheduled the immigrant visa interview. Because the I-130 petition has already been approved you have very limited options, since you can no longer file an amendment to correct Item 22 to clearly indicate that she is applying for adjustment of status and not consular processing abroad. In either case, if she would like to adjust her status within the United States, she must file the I-485 with the appropriate filing fees. There is no getting out of paying for the I-485 fee. With the filing of the I-485 petition you may include a letter explaining that she is seeking adjustment of status to lawful permanent resident in the United States including the city and state where she will be interviewed, and copy of the I-130 approval notice. It is strongly recommended that you retain an attorney to ensure the adjustment of status process goes smoothly. Attorneys may also lodge inquiries with immigration officers at a USCIS field office to determine your best recourse.
Divorce Before AOS Interview Date
Q: If you divorce someone before the immigration interview date what are the consequences ahead.
A: If you have divorced before the immigration interview date, the immigrant's application for permanent residence will be denied since the I-485 green card petition is based on the marital relationship. Moreover, both the intending immigrant and U.S. Citizen spouse are required to attend the immigration interview. If the intending immigrant qualifies for adjustment of status to permanent resident on another basis (such as a battered spouse under the Violence Against Women Act) they may request the immigration officer to hold the I-485 in abeyance (temporary suspension). It is also recommended that the intending immigrant make their request to hold the I-485 in abeyance in writing at the time of the interview.
AOS Process: What happens after I receive the EAD?
Q: I have filed for adjustment of status based on marriage to a U.S. Citizen. Once I have received my employment authorization card, what are the next steps? Can I apply for a driver's license? I have my E.U. license drive. I am very confused with the process
A: Thank you for your question and congratulations on receiving your EAD card. Once you have received your employment authorization card you may obtain a driver's license which will be issued for the duration of the EAD (typically 1 year), you may obtain a social security number, and legally obtain employment in the United States. If your EAD card is valid as an advance parole document, you may also travel internationally. Depending on your state of residence you may be required to obtain a state driver's license if a specified amount of time has passed since your entry to the United States. The interview notice is typically mailed within 3-4 months of filing the I-485 petition for permanent residence. If you are approved at the interview your green card is mailed within 1-2 weeks.
For an in-depth look at the timeline for an adjustment of status application based on marriage to a US Citizen please click here.
Consequences of Traveling Internationally without Permission
Q: I need help bringing my wife home from abroad, she has I-130 approved. I-485 is in process, I-864 sent, I-131 awaiting approval. We did not know she could not leave prior to I-131 approval. We realized a mistake was made when USCIS sent biometrics appointment. Please help.
A: Thank you for your question. If she has traveled internationally after filing the I-485 her application should be rejected very shortly. If it has not been rejected now, it will be rejected at the time of her interview since her application for permanent residence will be considered abandoned, based on travel outside the country while her application was pending. The best thing you can do in this situation is notify USCIS by sending a letter to withdraw the I-485 petition and re-file when she is back in the United States, or proceed with consular processing. She may engage in international travel freely under consular processing. If she applies for adjustment of status within the United States she may not travel internationally until she receives an advance parole document authorizing the foreign travel.
For more information about this subject please click here.
I-751 Removal of Conditions Waiver
Q: I am married to an American citizen and have a 2-year green card that expires in February of next year. So it's time for me to file a I-751 for Petition to Remove Conditions on Residence. Our marriage did not work out and my wife and I filed for divorce that will be finalized in a few months. There was so many big differences between us that we could not look past. We were together for a long period of time before marrying. I'm now established in a great job here and I would really like to stay so I'm trying to find out what my chances are and what legal help with this matter would cost. I also want to stress that the relationship was genuine at the time, and I believe I have no problem proving this, or getting affidavits from people that were around us during our relationship.
A: Hello, and thank you for your question. This is a very unfortunate but common situation for many of our clients. The good news is that you can still file your I-751 Petition to Remove Conditions on Residence and obtain a waiver of the joint filing requirement. You need to file within the 90-day window immediately before your green card expires, and provide documentation to prove that you had a bona fide marriage. Such evidence can include proof of cohabitation (lease agreements), documents showing joint commingling of finances such as bank account statements, insurances, joint utility bills, payments of rent, joint income tax returns, joint loan documents, etc, photographs of you and your spouse throughout your relationship, and any other documents you consider relevant. On average, the typical processing time for waiver applications ranges from six months all the way up to one year, depending on the complexity of the case.
To read all about the I-751 waiver process please click here.
To read our guide on the I-751 application please click here.
To read our post on the timeline of the I-751 application please click here.
As always we thank you for questions. To learn about the services we offer please visit our website.