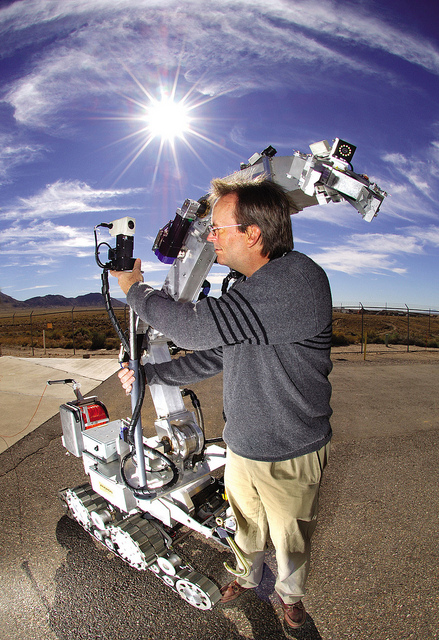 Now is the time to begin preparing for the upcoming H-1B visa lottery. USCIS will begin to accept H-1B cap-subject petitions for fiscal year 2019 beginning Monday, April 2, 2018. Please note: employers cannot file an H-1B petition for an employee more than 6 months before the employee's intended start date. If accepted, H-1B visa workers can begin employment by October 1st. The H-1B visa is issued for up to three years but may be extended for another three years.
By law, a congressionally mandated cap exists which limits the issuance of H-1B visas to 65,000 per year. That is why the H-1B visa is commonly referred to as a 'lottery' visa.
Individuals (such as F-1 students) who hold advanced degrees (U.S. master's or higher) are exempted from the 65,000 visa cap. Such applicant's must demonstrate that they have obtained an American master's degree or higher to be exempted from the cap, however only the first 20,000 petitions received by USCIS will benefit from this cap exemption. Initial H-1B petitions that are received by USCIS after that limit will count towards the regular 65,000 cap.
In order to qualify for an H-1B visa:
a foreign worker must possess both a theoretical or practical application of a body of highly specialized knowledge;
an employer-employee relationship must exist. Only a U.S. employer can petition the entry of a foreign employee by filing USCIS Form I-129 Petition for Non-immigrant Worker. An employer-employee relationship exists if the U.S. employer has the right to hire, pay, fire, supervise or control the work of the employee;
the foreign worker must possess a bachelor's degree, its foreign equivalent, or relevant work experience. If the foreign worker does not have formal education, but has at least 12 years of relevant work experience related to the specialty occupation, they may still qualify for an H-1B visa;
the foreign worker must be employed in a specialty occupation related to their field of study. A specialty occupation is an occupation that requires a bachelor's degree or its equivalent;
the foreign worker must be paid at least the prevailing wage for the specialty occupation in the area of intended employment;
Please keep in mind that during the last fiscal year USCIS began to focus on ensuring that H-1B visas were issued to the highest paid or highest skilled H-1B workers, per the President's executive order "Buy American, Hire American." With that being said it is important for employers and H-1B workers to discuss at length the salary to be provided commensurate with the H-1B worker's skill level.
Academic Evaluation and/or Work Experience Evaluation  
The most time-consuming part of the H-1B visa application is obtaining academic evaluations and/or work experience letters to prove that the H-1B worker has the necessary academic credentials and/or work experience to qualify for the specialty occupation.
If the foreign worker received their education abroad, the foreign worker is required to obtain an academic evaluation from an accredited credential evaluation service, in order to determine whether the applicant's degree is equivalent to a U.S. bachelor's degree. Therefore, H-1B workers should focus on obtaining their academic credentials and submitting those credentials to an accredited credential evaluation service as soon as possible.
Work Experience Evaluation
If the foreign worker possesses qualifying work experience, a work experience evaluation will also be necessary to determine academic equivalence. Evaluating an applicant's degree and/or work experience takes time. Often evaluators require the applicant to obtain their original transcripts and original diploma from the foreign institution. Work experience evaluators also require recommendation letters from past employers. Evaluators may need several weeks from the date these materials are provided to adequately complete an evaluation. It is very important for employers and foreign workers to prepare these documents ahead of time, in order to expedite the application process.
If the foreign worker does not have formal education, but has at least 12 years of relevant work experience related to the specialty occupation, they must begin the process of obtaining work experience evaluation letters as soon as possible.
Below you will find a running checklist of supporting documents that are typically included in a cap subject petition:  
NOTE: Necessary documents will vary on a case-by-case basis especially for entrepreneur H-1B petitions. This list is not all inclusive and specific details pertaining to your application should be discussed with a licensed attorney in detail. Additional documents may be necessary depending on your specific case.
Forms:
Signed and Certified Form ETA-9035, Labor Condition Attestation (LCA), with the Department of Labor;
Note: Documentation including the certified LCA should be filed with the USCIS Service Center having jurisdiction over the state of intended employment.
Signed and completed Form I-129 Data Collection Supplement;
Signed Petitioner Letter of Support on Company Letterhead;
Prevailing wage information from the OFLC;
NOTE: Petitioners must submit all form fees by company check or a money order that is drawn on a bank or other institution located in the United States and payable in U.S. currency. The check or money order must be addressed to the "Department of Homeland Security." Click here for the list of fees for each form.
Direct filing addresses depend on the state where the worker will be employed. Click here for the direct filing addresses.
Beneficiary's Information:
Beneficiary's Passport ID page (copy) and copies of U.S. Visa ID pages (if applicable);
Beneficiary's I-20's and OPT card if on an F-1 visa (copy);
Beneficiary's DS-2019's if on a J-1 visa (copy) ;
Printout of I-94 Arrival/Departure record (if Beneficiary is in the United States on a visa)
Beneficiary's Visa Stamp (copy);
1-5 same as above for dependents along with copies of the marriage certificate (for spouses) and birth certificates with translations;
Beneficiary's degree, transcripts, with English translations, and an educational evaluation if the degree is foreign (copies);
Evidence of work experience such as resume, verification of current and past employment, expert opinion letters and letters from Beneficiary's previous employers demonstrating that the Beneficiary has experience directly related to the specialty occupation;
Any required license or other official permission to practice the occupation in the state of intended employment (copy);
Employer's Documents:
Copies of materials on the Company's business (IRS letter containing FEIN, Secretary of State Registration, Income Tax Returns and Evidence of Financial Position, Brochures, Website printouts, information on the products or services offered);
If the company is a startup: Copies of Articles of Incorporation, Bylaws, Organization/Incorporation Minutes, Statement of Information, Bank Statements, Business Plans (if applicable);
For more information regarding the H-1B visa please visit our website.
To read our H-1B Guide please click here.