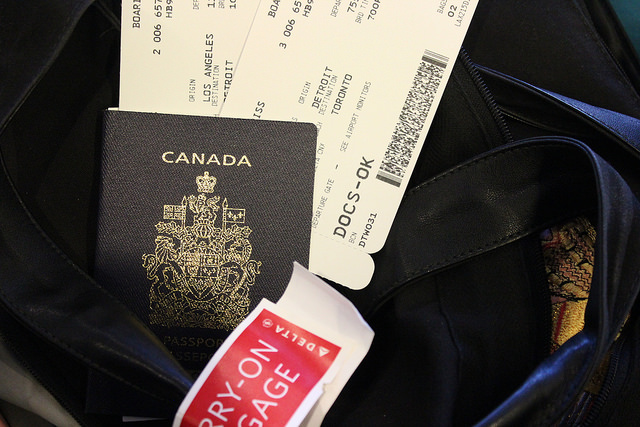 Beginning April 30, 2018 until October 31, 2018, the California Service Center (CSC) and the U.S. Customs and Border Protection (CBP) at the Blaine, Washington, Port of Entry (POE) will implement a joint 6-month pilot program for the benefit of Canadian citizens seeking entry to the United States in L non-immigrant visa status pursuant to the North American Free Trade Agreement (NAFTA).
The L-1 Visa:
The L-1 visa designation allows a foreign company to transfer an executive or manager to an existing U.S. subsidiary or parent company of the foreign entity, or allows the foreign entity to send the executive or manager to the U.S. for the purpose of establishing an affiliated subsidiary or parent company of the foreign entity (L-1A). In addition, the foreign company can transfer an employee with specialized knowledge to the U.S. on an L-1B visa. To qualify, applicants must have worked abroad for the foreign employer for at least one year within the proceeding three years.
Under the NAFTA program, Canadians can apply to receive an L visa at the border and are not required to file an L visa application with USCIS or at a U.S. Consulate abroad. Up until this point, the application procedure involved same-day processing of an L application where the worker would file Form I-129 with supporting evidence at a Class A Port of Entry to the United States, or airport pre-clearance location, where the petition would be granted or denied at the port of entry.
Pilot Program
Under the new pilot program, petitioners may file an L petition on behalf of a Canadian citizen by first submitting Form, I-129, Petition for a Nonimmigrant Worker, and supporting evidence to the California Service Center, before the Canadian citizen seeks nonimmigrant L-1 admission to the United States through the Blaine Port of Entry. Petitioners should include a cover sheet annotated with "Canadian L" to ensure quick identification of the Form I-129 and for any correspondence thereafter, such as a response to a request for evidence (RFE).