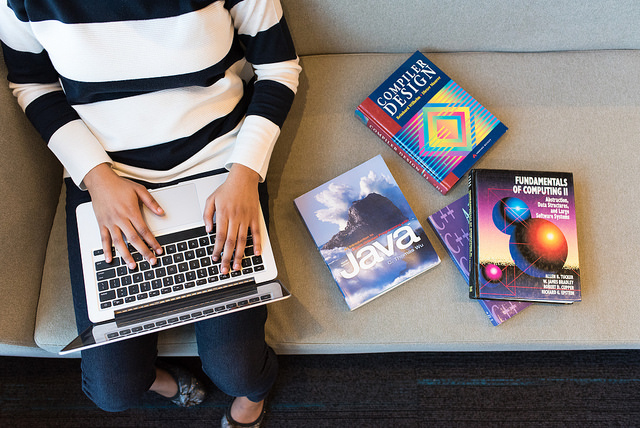 Over the course of the last few weeks, our attorneys have uncovered a disturbing trend in the adjudication of H-1B petitions (both cap subject and cap-exempt) that were upgraded to premium processing service in late October through November.
As previously reported on our blog, the United States Citizenship and Immigration Services (USCIS) has been aggressively issuing requests for evidence across the board for all H-1B petitions regardless of occupation and regardless of whether the beneficiary is seeking an H-1B visa for the first time, or an extension of their status. This drastic change was prompted in part by the enforcement of the President's executive order "Buy American, Hire" in which the President called on the service to "ensure that H-1B visas are awarded to the most-skilled or highest-paid petition beneficiaries." The result was that USCIS began to issue requests for evidence focusing on the beneficiary's wage level, questioning the petitioner regarding why the beneficiary was being paid the entry level wage, instead of a higher wage if the beneficiary's occupation was to be considered complex.
Premium Processing Upgrades
To add insult to injury, as of late, USCIS has been issuing a huge wave of denials for H-1B cases that were recently upgraded to premium processing. In the past, it was commonplace for H-1B petitions to be upgraded to premium processing, even where a response to a request for evidence was under review by USCIS. This fiscal year, however, was a bit different than previous years, because premium processing was suspended for all H-1B petitions on April 3rd. Premium processing finally re-opened for cap-subject petitions on September 18, 2017, and for all H-1B petitions on October 3, 2017.
When USCIS announced the resumption of premium processing service for all H-1B petitions, USCIS received a flood of applications from petitioners requesting that their H-1B petitions be upgraded to premium processing. For F-1 students selected in the lottery, upgrading to premium processing was especially important, because students working in the United States under OPT could not be paid by their employers until their H-1B petition was approved. Many F-1 students had in fact not been paid since September 30th and expected to begin working under their H-1B visa on October 1st. However, the aggressive issuance of requests for evidence coupled with the unavailability of premium processing has made their situation all the more difficult.
Drastic Changes
When premium processing service first re-opened in September for cap-subject petitions, and in October for all H-1B petitions, USCIS had approved all cases that were upgraded to premium processing, including cases in which a request for evidence was issued. By contrast, petitions that were upgraded in late October through the month of November were denied across the board. This trend has also been observed by other immigration attorneys.
Due to this unforeseen wave of denials, we strongly recommend that H-1B petitioners DO NOT upgrade their petitions to premium processing, unless it is an emergency. This warning applies to all H-1B beneficiaries, including beneficiaries whose petitions were subject to the cap and those filing extensions of their status.
Increasing Scrutiny for Market Research Analysts
In reviewing this trend, we have discovered that although requests for evidence have been issued for all H-1B occupations, there has been particular scrutiny on employment positions falling under the category of "Market Research Analyst and Marketing Specialists." The requests for evidence however have been nearly identical in nature. Such requests have asked for evidence establishing that the position qualifies as a specialty occupation and documentary evidence supporting that claim. Requests for evidence have also included the familiar standardized language:
When determining whether a particular job qualifies as a specialty occupation USCIS does not rely upon the position-title by itself. The specific duties of the offered position combined with the nature of the petitioning entity's business operations are factors that USCIS considers. Each position must be evaluated based upon the nature and complexity of the actual job duties to be performed with that specific employer. In addition, the beneficiary's obtainment of a degree in a related area does not guarantee the position is a specialty occupation. Further, performing specialty occupation duties that are incidental to the primary functions will not establish that the duties to be performed qualify as a specialty occupation. 
If you have a life or death emergency and wish to upgrade your petition to premium processing, please contact an attorney before doing so. If you have filed a premium processing request recently do not panic. Contact your attorney to discuss your options in the case that the petition is denied. You may still appeal the decision if a denial is received.
For more information about the services we offer please visit our website.