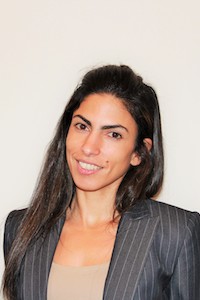 For this month's staff spotlight, we invite you to learn more about Paralegal, Maya Elkain.
Ms. Elkain began her journey with the Law Offices of Jacob J. Sapochnick in 2014 as an intern. She quickly learned the ins and outs of employment based immigration law and was offered a position. Today, she assists attorneys with the preparation of H-1B applications, E-2 investor visas, L-1A visas, O visas, National Interest waivers, provisional waivers of unlawful presence, and much more. Ms. Elkain specializes in employment-based immigration and investor petitions. With her assistance, our law office has been able to receive affirmative decisions in numerous cases.
"The best part of my job is having the opportunity to make a difference and actually help our clients succeed in their immigration process. It is the most rewarding feeling."
Prior to working for the Law Offices of Jacob J. Sapcohnick, Ms. Elkain obtained her LL.M. degree in Civil and Common Law from California Western Western School of Law in San Diego, California. She also holds a foreign law degree from France. Aside from her experience in immigration, Ms. Elkain had the opportunity to work for both the public and private sectors in the United States and abroad. Her career took a different turn when she discovered her strong interest in U.S. Immigration Law. Ms. Elkain understands the everyday challenges immigrants face, as an immigrant herself. Each day in the office has been a fulfilling experience for Ms. Elkain. Her international background coupled with her knowledge of the French language and investment law, makes her an asset to our team.
Outside of work, Ms. Elkain enjoys outdoor activities, hiking, climbing, biking. She also loves yoga and cooking.
Learn more about the dedicated staff members serving and supporting our clients here. To schedule a consultation please contact us.