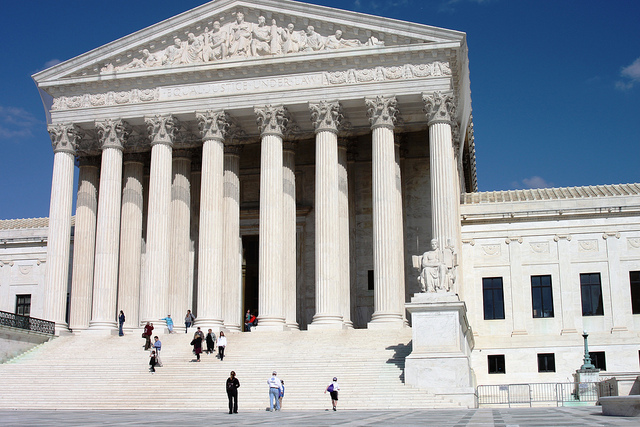 Various news media outlets are reporting that the Supreme Court will hold a closed-door meeting today Friday, February 16, 2018 to decide whether the Supreme Court will hear a challenge to a lower court opinion which temporarily blocked the President's move to end the Obama era program, Deferred Action for Childhood Arrivals, making it possible for DACA recipients to apply for a renewal of their DACA benefits.
The closed-door meeting was prompted after the Justice Department formally asked the Supreme Court to review a federal judge's January ruling, blocking the administration's effort to end the Deferred Action for Childhood Arrivals program. The Justice Department in making such a request is seeking to bypass lower court proceedings, asking the Supreme Court for direct review, instead of appealing the lower court's decision before a federal appellate court.
According to a law professor from the University of Texas School of Law, the court has not granted certiorari before judgment since the year 2004, and has not done so without a circuit-level ruling since 1988.
As previously reported, in early January, Federal District Judge William Alsup issued a temporary injunction blocking the Trump administration's efforts to rescind the Deferred Action for Childhood Arrivals program ruling that the Justice Department unlawfully circumvented the Administrative Procedure Act in doing so. The judge's court order was limited however in that it prohibited the federal government from rejecting DACA renewal requests from Dreamers who had previously been granted DACA benefits, but the court order stopped short of requiring the federal government to accept initial DACA applications from Dreamers who had never before applied for benefits under the program.
Shortly after the judge's ruling, the President strongly opposed the decision tweeting, "It just shows everyone how broken and unfair our Court System is when the opposite side in a case (such as DACA) always runs to the 9th Circuit and almost always wins before being reversed by higher courts." The President has not shied away from showing his disdain for the 9th Circuit Court, which has on numerous occasions blocked his travel ban from being enforced.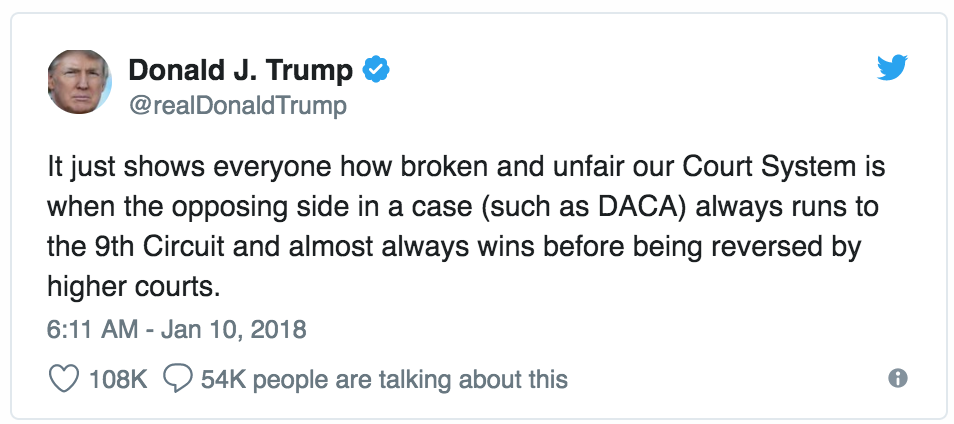 The Supreme Court's closed-door meeting adds to an ongoing legal saga over the fate of the DACA program, as members of Congress participate in heated negotiations to come up with a bipartisan legislative solution that will offer Dreamers a path to citizenship. On Thursday, the United States Senate shot down four immigration bills during deliberations over the future of DACA. The President has given Congress until March 5th to come up with a legislative solution, however that deadline will likely be extended.
More information to be provided as it becomes available.