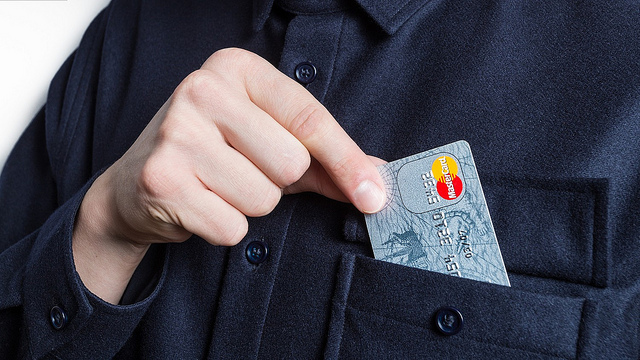 In an effort to modernize and streamline the application process, the United States Citizenship and Immigration Services (USCIS) has finally announced that it will begin to accept payment via credit card for all 41 fee-based forms. Previously, applicants were required to make filing fee payments by personal check or money order for most fee-based forms. Now applicants will be able to use their credit cards to pay their filing fees using Form G-1450 Authorization for Credit Card Transaction.Accepted credit cards include Visa, MasterCard, American Express and Discover cards.  Applicants for naturalization and those renewing or replacing their Green Cards can pay via credit card using the e-file system.
Applicants filing any of the following forms with a USCIS Lockbox facility may now utilize the credit card payment option. Please remember to include Form G-1450 along with your application when filing by mail:
*Most frequently used forms appear in bold.
For a complete list of filing fees please click here.
| | |
| --- | --- |
| Form Number | Form Name |
| EOIR-29 | Notice of Appeal to the Board of Immigration Appeals from a Decision of a DHS Officer |
| G-1041 | Genealogy Index Search Request |
| G-1041A | Genealogy Records Request |
| I-102 | Application for Replacement/Initial Nonimmigrant Arrival-Departure Document |
| I-129F | Petition for Alien Fiance(e) |
| I-130/A | Petition for Alien Relative |
| I-131 | Application for Travel Document |
| I-140 | Immigrant Petition for Alien Worker |
| I-212 | Application for Permission to Re-apply for Admission into the U.S. After Deportation or Removal |
| I-290B | Notice of Appeal or Motion |
| I-360 | Petition for Amerasian, Widow(er) or Special Immigrant |
| I-485 | Application to Register Permanent Residence or Adjust Status |
| I-485 Supp A | Supplement A to Form I-485, Adjustment of Status under Section 245(i) |
| I-526 | Immigrant Petition by Alien Entrepreneur |
| I-539/A | Application to Extend/Change Nonimmigrant Status |
| I-600 | Petition to Classify Orphan as Immediate Relative |
| I-600A | Application for Advance Processing of Orphan Petition |
| I-601 | Application for Waiver of Grounds of Inadmissibility |
| I-601A | Application for Provisional Unlawful Presence Waiver |
| I-690 | Application for Waiver of Grounds of Inadmissibility |
| I-694 | Notice of Appeal of Decision Under Sections 245A or 210 of the INA |
| I-698 | Application to Adjust Status from Temporary to Permanent Resident (under Section 245A of the INA) |
| I-765 | Application for Employment Authorization |
| I-800 | Petition to Classify Adoptee as an Immediate Relative |
| I-800A | Application for Determination of Suitability to Adopt a Child from a Convention County |
| I-817 | Application for Family Unity Benefits |
| I-821 | Application for Temporary Protected Status |
| I-824 | Application for Action on an Approved Application or Petition |
| I-829 | Petition By Entrepreneur to Remove Conditions on Permanent Resident Status |
| I-90 | Application to Replace Permanent Resident Card |
| I-910 | Application for Civil Surgeon Designation |
| I-941 | Application for Entrepreneur Parole |
| N-300 | Application to File Declaration of Intention |
| N-336 | Request for Hearing on a Decision in Naturalization Proceedings under Section 336 of the INA |
| N-400 | Application for Naturalization |
| N-470 | Application to Preserve Residence for Naturalization Purposes |
| N-600 | Application for Certificate of Citizenship |
| N-600K | Application for Citizenship and Issuance of Certificate Under Section 322 |