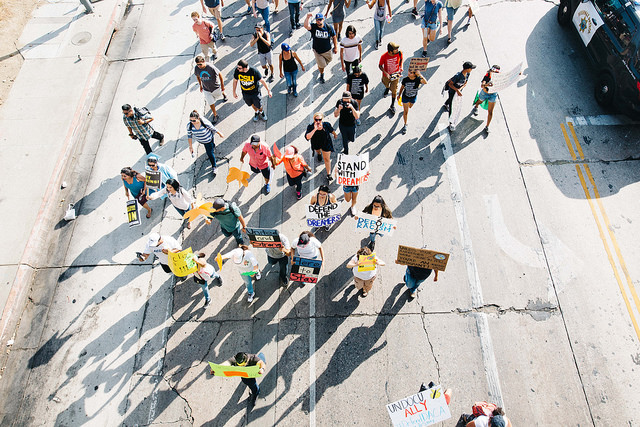 Last week, the United States Senate began much-anticipated debates to reach a deal on immigration before the March 5th deadline imposed by the President. Debates in the Senate last week however were unavailing with both parties blaming one another for their inability to come up with a solution that would protect thousands of DACA recipients from deportation. To make matters worse the President issued a firestorm of tweets attacking leaders of the Democratic party and criticizing sanctuary cities that protect undocumented immigrants from deportation. Should Congress fail to enact legislation to shield Dreamers from deportation by March 5th, thousands of young undocumented immigrants brought to the United States as children will begin to lose their protection from deportation and the ability to work legally in the United States.
In the weeks ahead, Congress must also focus their efforts to pass a spending bill to permanently fund the government. Currently, the government is running on a short-term spending bill which expires midnight on March 23rd. Failure to pass a spending bill that permanently funds the government would mean yet another government shutdown. This urgent need to pass a spending bill may present an opportunity for Congress to finally reach a solution on top immigration priorities and seal the future of DACA recipients. Top immigration priorities for Republicans include building a wall between the United States and Mexico, beefing up the presence of border patrol agents and law enforcement, ending "Chain-Migration," the diversity visa lottery program, while Democrats remain focused on creating a path to citizenship for Dreamers, and strongly oppose ending "Chain-Migration." However, it would not be surprising if Congress fails to safeguard the status of DACA recipients given that members of Congress have on previous occasions failed to come up with a bipartisan solution.
Since October, approximately 122 young undocumented immigrants have had their DACA-permits expire on a daily basis, which is expected to add up to 22,000 immigrants by March 5th. Approximately 668,000 immigrants have been issued work permits under DACA that will not expire until March 5th or later.
By court order, individuals whose DACA benefits expire on or after September 5, 2016 may apply for a renewal of their status. In addition, individuals whose DACA benefits expired before September 5, 2016 or whose DACA benefits were previously terminated at any time, may file a new initial DACA request following the Form I-821D and Form I-765 instructions. Click here for more information.
USCIS has recommended that applicants allow 90-120 days (3-4 months) for renewal permits to be issued.
What happens after March 5th
Beginning March 5, it is estimated that the deferred status of approximately 425 immigrants will begin to expire each day in the absence of legislation to shield them from deportation. These estimates will increase up to over 1,000 permits per day beginning in August. However, as previously mentioned DACA recipients may apply for a 2-year renewal of their status until the court order issued in January is struck down (if at all). The number of people out of DACA will be reduced once USCIS begins issuing renewal permits to applicants (90-120 days from the filing date). Therefore, the majority of DACA holders will not be vulnerable to deportation for the next few months so long as they file their renewal requests with USCIS. The majority of Dreamers under DACA have been issued permits that will not expire until August 1st or later, giving them peace of mind. In addition, the Trump administration has stated that ICE will not actively target DACA holders whose permits have expired. However, to avoid facing inadvertent deportation, DACA recipients whose permits have expired or will soon expire should be very vigilant of their status and file a renewal request as soon as possible.
For more information on filing renewal requests please click here. Call our office for a free first time consultation at 619-819-9204.