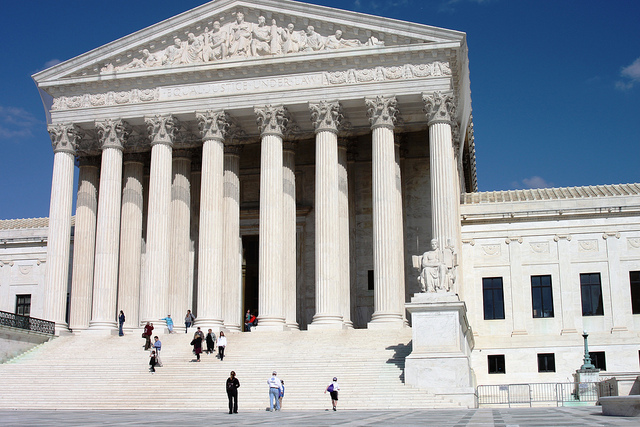 Various news media outlets are reporting that the Supreme Court will hold a closed-door meeting today Friday, February 16, 2018 to decide whether the Supreme Court will hear a challenge to a lower court opinion which temporarily blocked the President's move to end the Obama era program, Deferred Action for Childhood Arrivals, making it possible for DACA recipients to apply for a renewal of their DACA benefits.
The closed-door meeting was prompted after the Justice Department formally asked the Supreme Court to review a federal judge's January ruling, blocking the administration's effort to end the Deferred Action for Childhood Arrivals program. The Justice Department in making such a request is seeking to bypass lower court proceedings, asking the Supreme Court for direct review, instead of appealing the lower court's decision before a federal appellate court.
According to a law professor from the University of Texas School of Law, the court has not granted certiorari before judgment since the year 2004, and has not done so without a circuit-level ruling since 1988.