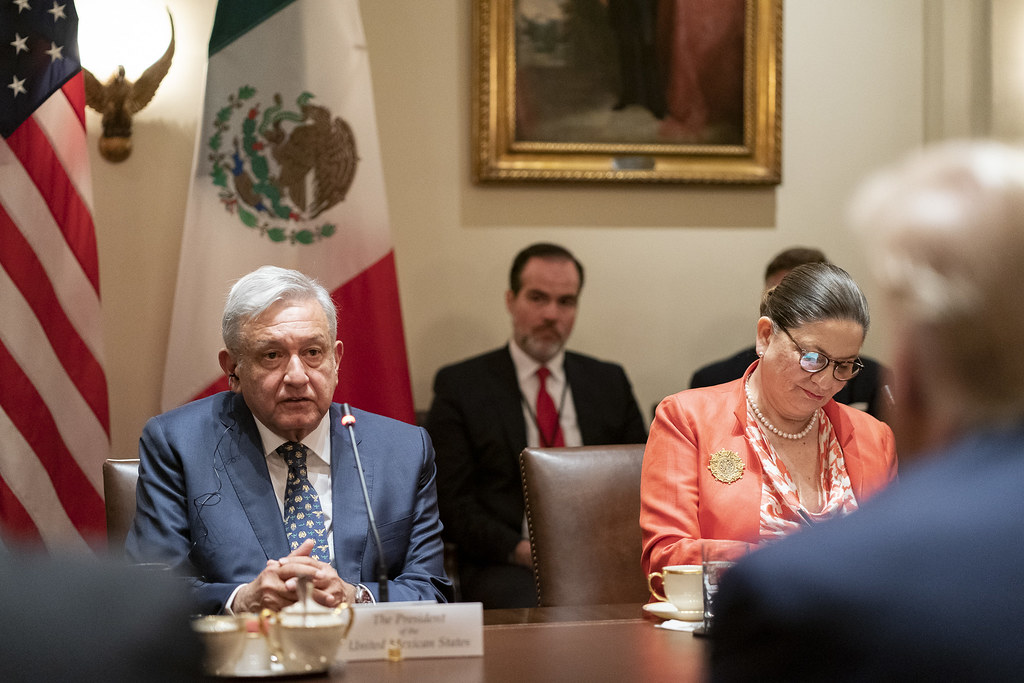 Mexico's President Andres Manuel Lopez Obrador is set to visit the White House next month to discuss immigration and make a push for additional U.S. commitments to help curb rates of illegal immigration.
It has been rumored that during his visit, the Biden administration will announce an offer of 300,000 temporary work visas up for grabs for Mexican nationals and Central Americans.
Mexico's Interior Minister Adan Augusto Lopez confirmed these reports in a business meeting explaining that the U.S. government has agreed to split the number of visas proportionally to both Mexican and Central Americans, in an effort to ease the migration challenges of both countries.
According to Lopez, "The American government agreed to issue, initially, 300,000 temporary work visas; 150,000 will be for Mexicans or for foreigners who are currently in Mexico waiting for the possibility to migrate north." The Biden administration is expected to announce these measures during President Obrador's visit in July.
"It's a high price, in terms of social costs, for our country to be a crossing point for migrants and every day we're talking with the American government to try to generate (better) conditions," Lopez said in remarks during a business meeting in Tijuana, Mexico.
While the spokesperson at the U.S. Embassy in Mexico did not return requests for comment, it will be interesting to see how these developments will play out in the coming weeks.
Earlier this month, tensions grew between President Obrador and the Biden administration over the U.S. government's decision to exclude Nicaragua, Cuba, and Venezuela from attending the Summit of the Americas due to human rights violations. Following the news, President Obrador declined to attend the Summit, and Foreign Minister Marcelo Ebrard took his place.
President Obrador's visit will coincide with the 10th anniversary of the Deferred Action for Childhood Arrivals (DACA) program, prompting a renewed debate over U.S. immigration policy.
---
Questions? If you would like to schedule a consultation, please text 619-483-4549 or call 619-819-9204.
---
Helpful Links
---
JOIN OUR NEW FACEBOOK GROUP
Need more immigration updates? We have created a new facebook group to address the impact of the new executive order and other changing developments related to COVID-19. Follow us there.
For other COVID 19 related immigration updates please visit our Immigration and COVID-19 Resource Center here.