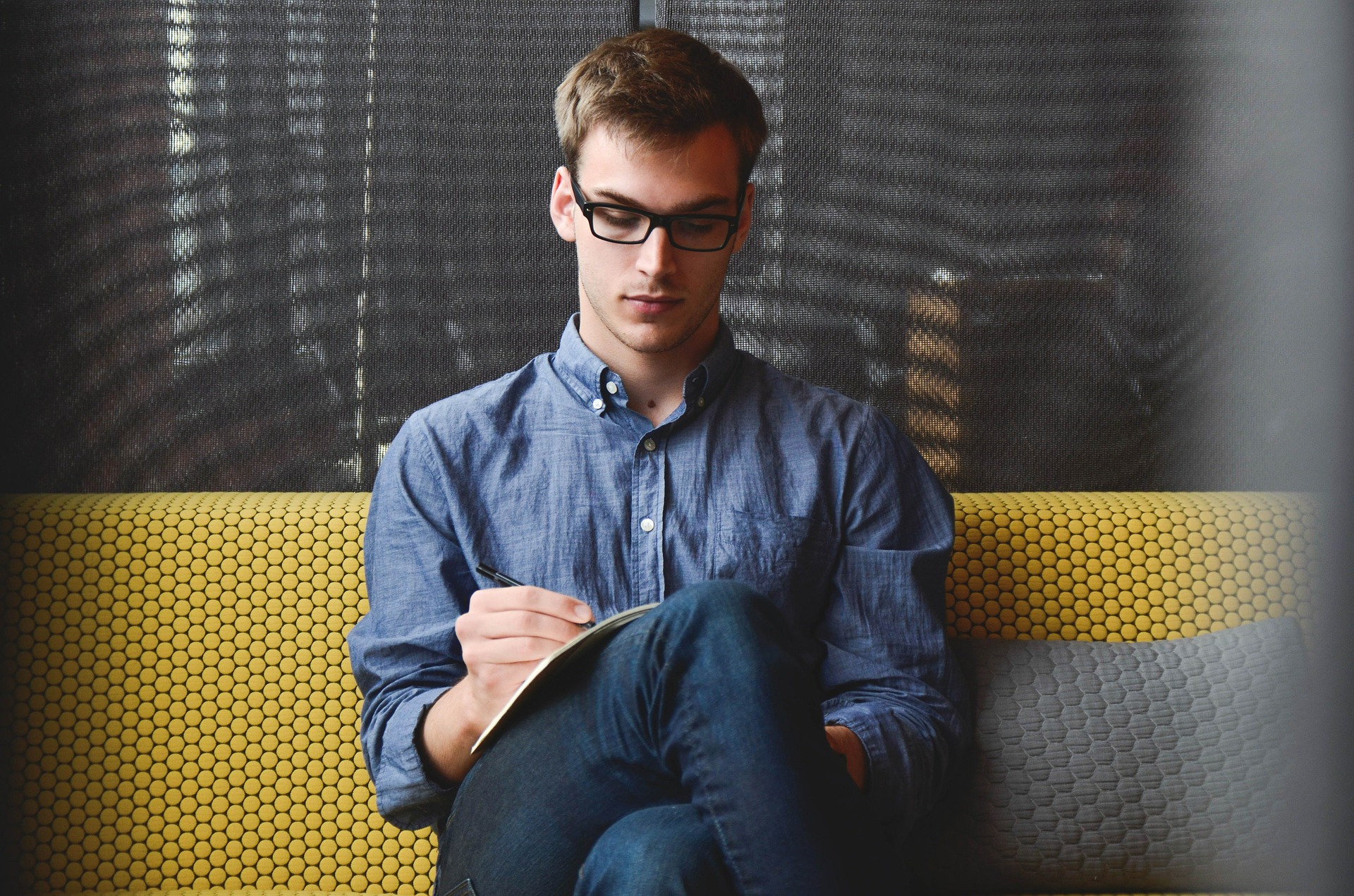 A new report by the National Foundation for American Policy (NFAP) released this month indicates that the number of H-1B denials and Requests for Evidence (RFEs) increased significantly during the fourth quarter of 2017 which began on July 1, 2017, following the implementation of Presidential Executive Order "Buy American, Hire American" in April 2017. Among other things, the Executive Order targeted the H-1B visa program calling on the Attorney General and Secretary of Homeland Security to suggest reforms to the H-1B program and "ensure that H-1B visas are awarded the most-skilled or highest-paid petition beneficiaries." Data obtained from the United States Citizenship and Immigration Services (USCIS) indicates that "the proportion of H-1B petitions denied for foreign-born professionals" applying for H-1B visas, "increased by 41% from the 3rd to the 4th quarter of FY 2017, rising from a denial rate of 15.9% in the 3rd quarter to 22.4% in the 4th quarter."
The NFAP also discovered that the number of requests for evidence issued during the 4th quarter of fiscal year 2017 "almost equaled the total number issued by USCIS adjudicators for the first three quarters of FY 2017 combined (63,184 vs. 63,599)."
The number of requests for evidence "more than doubled between the 3rd and 4th quarter of FY 2017, rising from 28,711 to 63,184."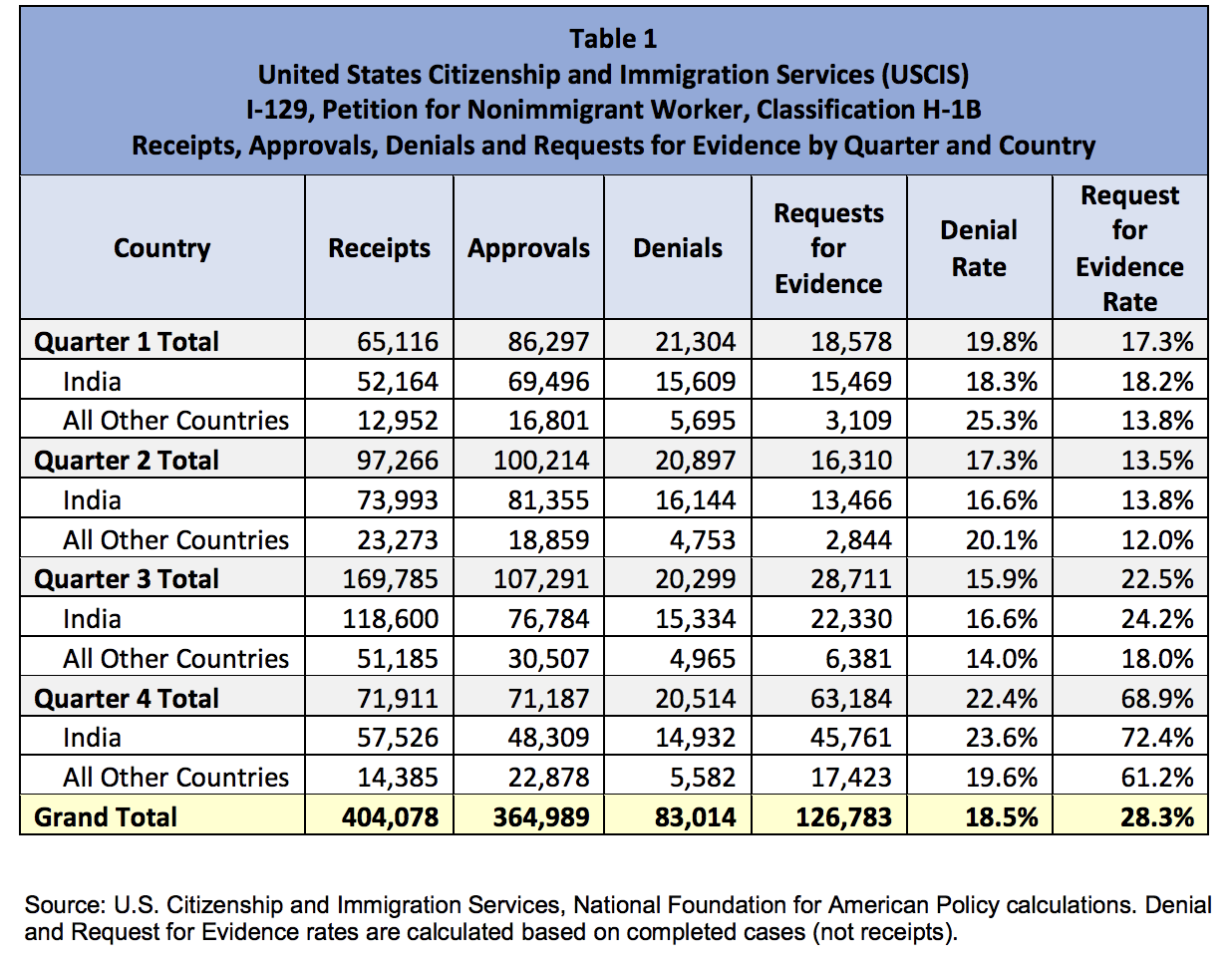 Indian Nationals
According to the report, "USCIS adjudicators were much more likely to issue a Request for Evidence for applications for Indians than for people from other countries." For example, "In the 4th quarter of FY 2017, 72% of H-1B cases for Indians received a Request for Evidence, compared to 61% for all other countries." Data over the years confirms that applications filed by Indian nationals result in higher rates of denials and requests for evidence, not just for H-1B applications but also for L-1 visa applications.
This new data shows that USCIS issued RFEs and denials in dramatic fashion following the passage of the President's executive order stopping thousands of professionals from working in the United States.
The Future
Unfortunately, the future of immigration does not fare well under the Trump administration. Beginning September 11, 2018, USCIS will implement a new policy which will no longer require USCIS to issue a Request for Evidence in cases where additional documentation is needed from the applicant to establish eligibility for the benefit requested. For future H-1B applicants this is bad news indeed given that employers will no longer be given a chance to correct information on initial H-1B visa applications or provide additional documentation. Employers and H-1B applicants who do not provide the evidence required to establish eligibility during the initial filing will run the risk of being denied.
To read the NFAP report please click here.