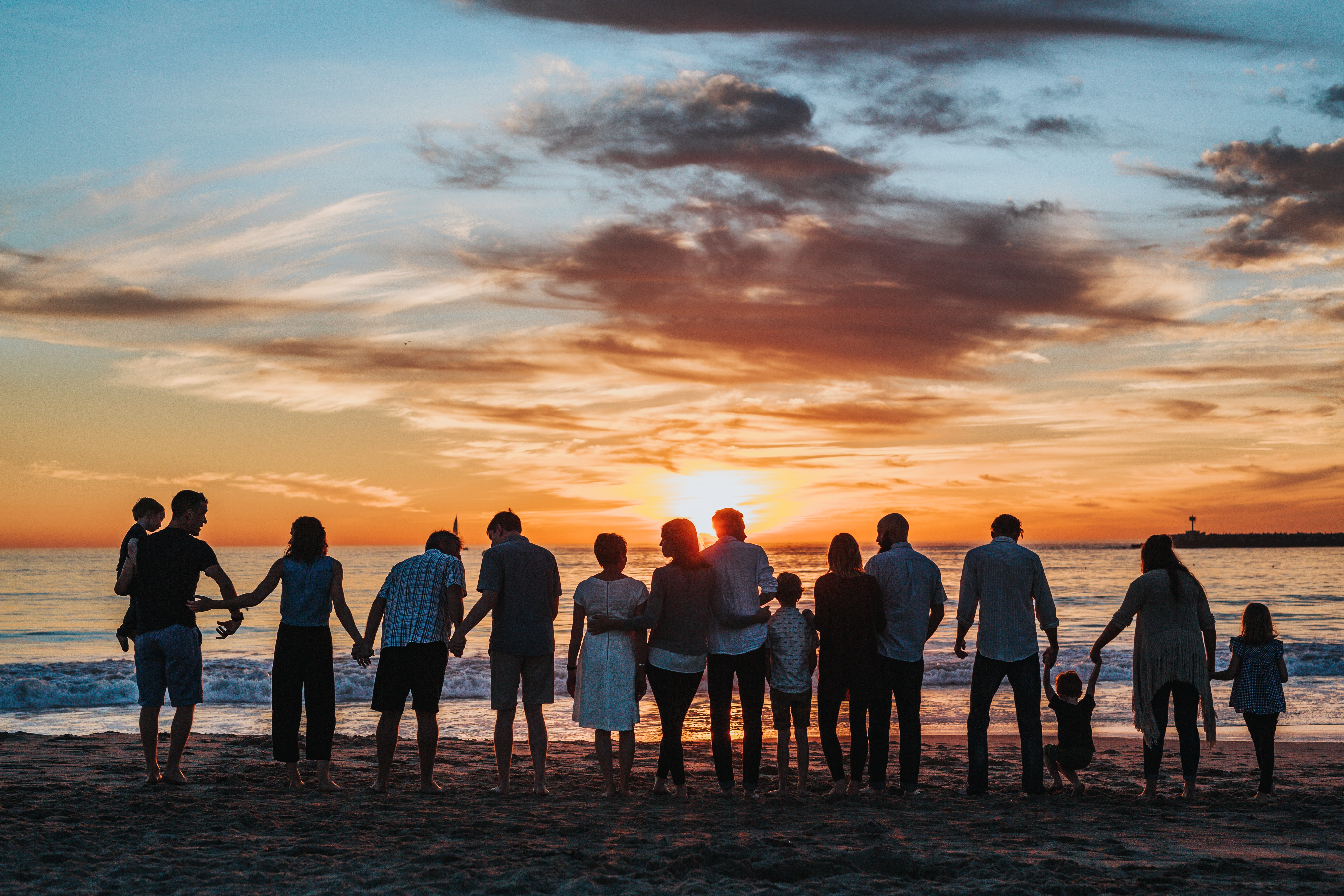 The process of getting a visa for a family member can be stressful.
The immigration system is complex. Being separated from your family can be painful and visa processing times frustrating. The law seems to change so often, it can be hard to keep track of what rules you're supposed to follow.
Recently, the United States Department of State changed the family sponsored visa numbers for several countries. They released these new numbers in the September 2019 Visa Bulletin.
Why are these numbers important?
Family immigration has two categories: immediate relatives and the family preference system. Visas are unlimited for immediate relatives of U.S. citizens. But there are only a limited number of visas available for other family members. That means the numbers are capped based on your relative's preference category.
Don't worry – we'll break down the process for you.
Sapochnick Law can help you through your family's visa application. Call (866) 488-1554 to talk to one of our experienced lawyers today. We know the immigration system. We're here to give you and your family peace of mind.
What Is a Family Preference Visa?
Any non-immediate relative must apply for a family preference visa. What's the difference between an immediate relative and a "family preference" relative?
The rules are laid out under the U.S. Immigration and Nationality Act (INA). When you work with us, we'll help guide you through the process.
Who Is an Immediate Relative?
An unlimited number of Immediate Relative (IR) visas are given out every year. Your family member can apply for an IR visa if they are:
IR-1

: A spouse of a U.S. citizen

IR-2

: A U.S. citizen's unmarried child under 21 years old

IR-3

: An orphan adopted abroad by a U.S. citizen

IR-4

: An orphan to be adopted in the U.S. by a U.S. citizen

IR-5

: A parent of a U.S. citizen who is at least 21 years old
Anyone else must apply for a family preference visa.
What Are the Types of Preference Relatives?
Family preference visas are limited in number. Only a certain amount are given out every year, depending on the category of your relative.
What Relatives Can a U.S. Citizen Sponsor?
The family preference visa is for specific, more distant relatives of U.S. citizens. It also covers some relatives of Lawful Permanent Residents (Green Card holders).
Your relative can apply for a family preference visa if they are:
F1 – First Preference

: Unmarried children of U.S. citizens, and their minor children

F2 – Second Preference

: Spouses, minor children, and unmarried children over 21 years old of permanent residents

F3 – Third Preference:

Married children of U.S. citizens, plus their spouses and minor children

F4 – Fourth Preference:

Brothers or sisters of U.S. citizens over 21 years old, plus their spouses and minor children
Unfortunately, you cannot sponsor your grandparents, aunts, uncles, cousins, or in-laws with this visa. If your relative does not qualify for a family preference visa, call our office at 619.819.9204 to talk about your options.
U.S. Family Visa Processing Time
How long does family-based immigration take? That depends on the type of visa.
Because there's no limit on IR visas, you won't have to wait for your application to be processed. Family preference visas, however, are limited every year.
That means if there are too many visa applications in a single year, then there will be an immigration wait. Any available visas from then on will be given based on the order they were filed. The date you filed your petition becomes your priority date.
The U.S. Department of State publishes the latest priority dates in their visa bulletins.
Depending on how many people file for family preference visas every year, the waitlist could grow. You may have to wait several years or more for your priority date to be processed.
That's why it's important to get started as soon as possible, and to get started on the right foot. Any mistakes can cause a delay in your application.
How Do I File for Family Immigration?
The first step to getting a U.S. immigrant visa is to file a petition.
The sponsoring relative – a U.S. citizen or permanent resident – must file Form I-130, Petition for Alien Relative. You file this with the U.S. Citizenship and Immigration Services (USCIS).
To sponsor a family immigration visa, you must:
Keep a primary residence

in the U.S. where you plan to live for the foreseeable future, and

Be at least 21 years old

to petition for parents or siblings, or

Be at least 18 years old

to petition for any other family-based visas.
In some cases, you can file a visa petition even if you're living outside the United States.
Keep in mind: If your own immigration status changes, the process for your family member will change as well. For example, you may become a citizen but you filed your relative's petition when you were a permanent resident. In that case, you have to make sure to update your relative's petition based on your new status.
Immigration is so personal. Family is one of the most important things in our lives. An experienced attorney can help smooth out this process for you. You need someone you can trust to take care of your family and your long-term immigration goals.
That's where Sapochnick Law comes in. We've helped countless clients petition for their families to join them in the United States. Our job is to help keep families together.
Countries Affected by the New Visa Bulletin
The U.S. Department of State's September 2019 Visa Bulletin updated the family sponsored preferences for 8 countries: China (mainland), El Salvador, Guatemala, Honduras, India, Mexico, Philippines, and Vietnam.
If you have family members petitioning from these countries, it's important to keep your eyes on these numbers. Call Jacob Sapochnick's office at (866) 488-1554 and we can go over the bulletin and what it means for your family's visa application.