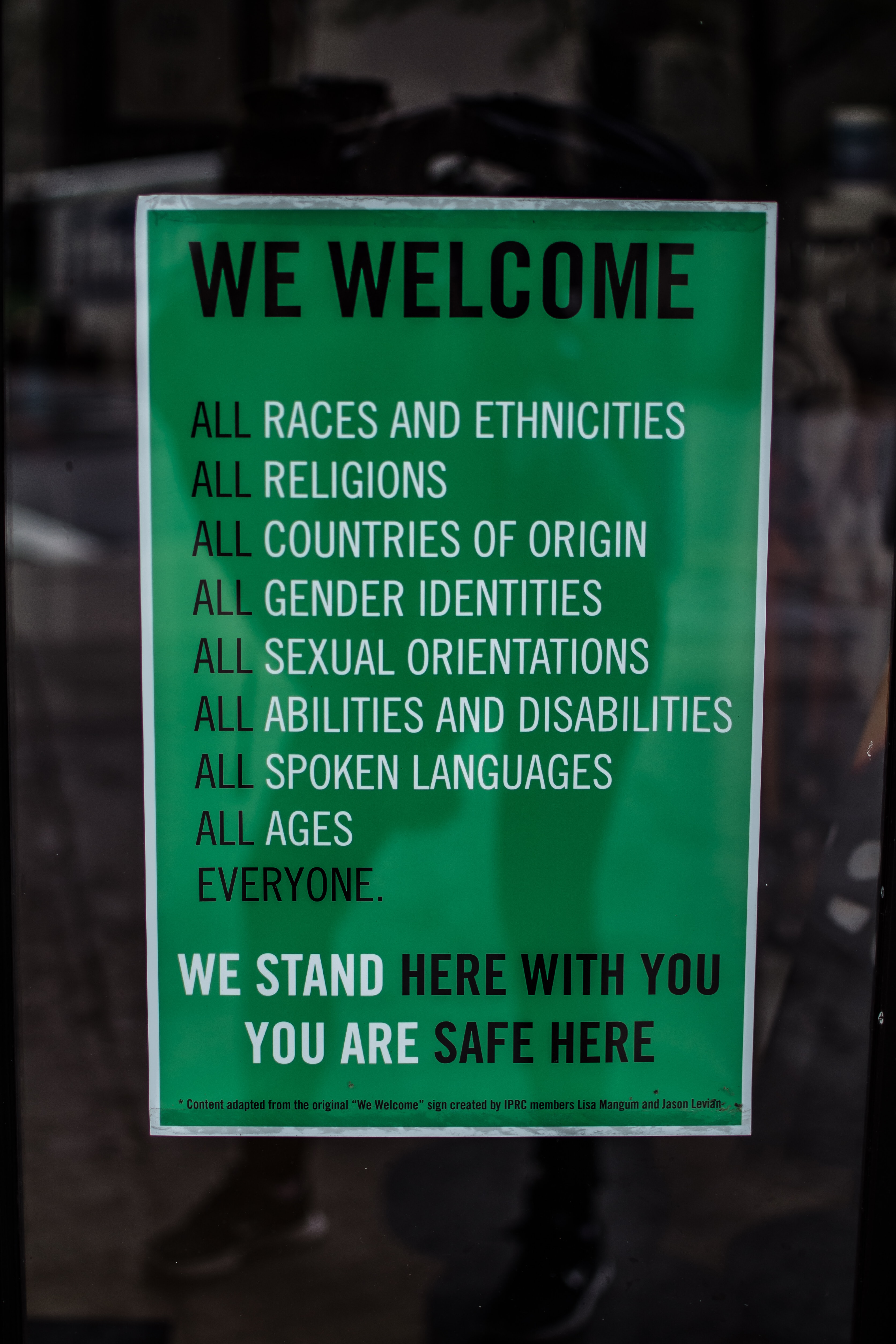 Instructions for the 2021 Diversity Immigrant Visa Program
The Diversity Immigrant Visa Program registration season is now among us. The U.S. Department of State has released instructions on how to apply for the FY 2021 Diversity Immigrant Visa Program in which 55,000 Diversity Visas (DVs) will be up for grabs. Registration will begin promptly at 12:00 pm (ET) on October 2, 2019 and will continue until 12:00 pm (ET) on November 5, 2019. There is no cost to register for the Diversity Visa Program.
Please remember that the law allows only one entry per person during each registration period. Individuals who submit more than one entry will be disqualified.
How does selection occur?
The Department of State determines selectees through a randomized computer drawing. The Department of State distributes diversity visas among six geographic regions, and no single country may receive more than seven percent of the available DVs in any one year.
Am I eligible to apply?
You are eligible to apply if you meet the following requirements:
Requirement #1: You must be a national of one of the following countries (see below) OR
If you were not born in an eligible country, you may apply if your spouse was born in a country whose natives are eligible provided that both you and your spouse are named on the selected entry, are found eligible and issued diversity visas, and enter the United States simultaneously
OR
If you were born in a country that is ineligible, but neither of your parents were born or legally residents of that country at the time of your birth, you may claim the country of their birth.
List of eligible countries:
AFRICA: Algeria Angola Benin Botswana Burkina Faso Burundi Cameroon Cabo Verde Central African Republic Chad Comoros Congo Congo, Democratic Republic of the Cote D'Ivoire (Ivory Coast) Djibouti Egypt* Equatorial Guinea Eritrea Ethiopia Gabon Gambia, The Ghana Guinea Guinea-Bissau Kenya Lesotho Liberia Libya Madagascar Malawi Mali Mauritania Mauritius Morocco Mozambique Namibia Niger Rwanda Sao Tome and Principe Senegal Seychelles Sierra Leone Somalia South Africa South Sudan Sudan Swaziland Tanzania Togo Tunisia Uganda Zambia Zimbabwe
ASIA: Afghanistan Bahrain Bhutan Brunei Burma Cambodia Hong Kong Special Administrative Region** Indonesia Iran Iraq Israel* Japan*** Jordan* Kuwait Laos Lebanon Malaysia Maldives Mongolia Nepal North Korea Oman Qatar Saudi Arabia Singapore Sri Lanka Syria* Taiwan** Thailand Timor-Leste United Arab Emirates Yemen
EUROPE: Albania Andorra Armenia Austria Azerbaijan Belarus Belgium Bosnia and Herzegovina Bulgaria Croatia Cyprus Czech Republic Denmark (including components and dependent areas overseas) Estonia Finland France (including components and dependent areas overseas) Georgia Germany Greece Hungary Iceland Ireland Italy Kazakhstan Kosovo Kyrgyzstan Latvia Liechtenstein Lithuania Luxembourg Macau Special Administrative Region** Macedonia Malta Moldova Monaco Montenegro Netherlands (including components and dependent areas overseas) Northern Ireland*** Norway (including components and dependent areas overseas) Poland Portugal (including components and dependent areas overseas) Romania Russia**** San Marino Serbia Slovakia Slovenia Spain Sweden Switzerland Tajikistan Turkey Turkmenistan Ukraine Uzbekistan Vatican City
NORTH AMERICA: The Bahamas
OCEANIA: Australia (including components and dependent areas overseas) Fiji Kiribati Marshall Islands Micronesia, Federated States of Nauru New Zealand (including components and dependent areas overseas) Palau Papua New Guinea Samoa Solomon Islands Tonga Tuvalu Vanuatu
SOUTH AMERICA, CENTRAL AMERICA, AND THE CARIBBEAN: Antigua and Barbuda Argentina Barbados Belize Bolivia Chile Costa Rica Cuba Dominica Ecuador Grenada Guyana Honduras Nicaragua Panama Paraguay Peru Saint Kitts and Nevis Saint Lucia Saint Vincent and the Grenadines Suriname Trinidad and Tobago Uruguay Venezuela
Requirement #2
Each DV applicant must meet the education/work experience requirement of the DV program by having either:
at least a high school education or its equivalent, defined as successful completion of a 12-year course of formal elementary and secondary education; OR
two years of work experience within the past five years in an occupation that requires at least two years of training or experience to perform
FAQS:
How do I know if I am selected?
You must use your confirmation number to access the Entrant Status Check available on the E-DV website at dvlottery.state.gov starting May 5, 2020, through September 30, 2021. Entrant Status Check is the sole means by which the Department of State will notify you if you are selected, provide further instructions on your visa application, and notify you of your immigrant visa interview appointment date and time.
n order to ensure the use of all available visas, the Department of State may use Entrant Status Check to notify additional selectees after May 5, 2020. Retain your confirmation number until September 30, 2021 in case of any updates. The only authorized Department of State website for official online entry in the Diversity Visa Program and Entrant Status Check is dvlottery.state.gov.
The Department of State will NOT contact you to tell you that you have been selected.
I am already in the United States. If selected, may I adjust my status with USCIS?
Yes, provided you are otherwise eligible to adjust status under the terms of Section 245 of the Immigration and Nationality Act (INA), you may apply to USCIS for adjustment of status to permanent resident. You must ensure that USCIS can complete action on your case, including processing of any overseas applications for a spouse or for children under 21 years of age, before September 30, 2021, since on that date your eligibility for the DV-2021 program expires. The Department of State will not approve any visa numbers or adjustments of status for the DV-2021 program after midnight EDT on September 30, 2021, under any circumstances.
How and where do I pay DV and immigrant visa fees if I am selected?
If you are a randomly selected entrant, you will receive instructions for the DV application process through Entrant Status Check at dvlottery.state.gov.
You will pay all DV and immigrant application visa fees in person only at the U.S. embassy or consulate at the time of the visa application. The consular cashier will immediately give you a U.S. government receipt for payment. Do not send money for DV fees to anyone through the mail, Western Union, or any other delivery service if you are applying for an immigrant visa at a U.S. embassy or consulate.
If you are selected and you are already present in the United States and plan to file for adjustment of status with USCIS, the instructions page accessible through Entrant Status Check at dvlottery.state.gov contains separate instructions on how to mail adjustment of status application fees to a U.S. bank.
For more information about the registration process please click here.
Good luck to everyone!