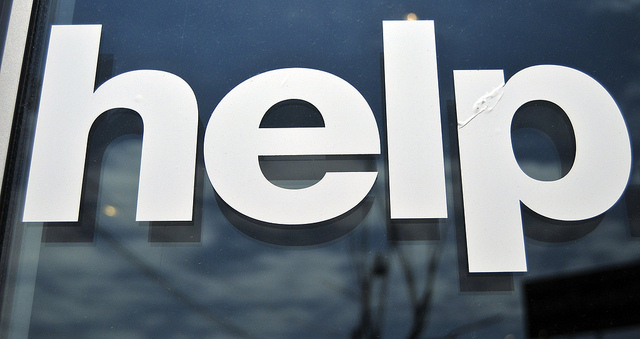 In this blog we are answering 5 of your frequently asked questions in detail. Please remember that every case and every story is different and unique. You should not compare your situation to anyone else's. We hope that our answers will provide you with further guidance while you embark on your immigration journey. For any further questions call our office for a free legal consultation. We thank you for your continued trust in our law office.
Q: I would like to understand if my case has any possibility of success. I am a Mexican citizen, my mother is a US Citizen. Years back she began the immigration process for me, but lost a notification due to a change of address. The whole process stopped. We both talked and would like to reinstate the process, can you please assist?
A: Thank you for your question. Did you save a copy of the case file that was mailed to CIS? It is important for an attorney to first evaluate your application to make sure you sent all necessary documentation along with your application. You will also need to provide copies of your receipt notices with your corresponding receipt numbers. It may be that you may have received a request for additional evidence. If you failed to change your address with CIS or if you failed to respond to CIS within the required timeframe you will need to reinstate your application. Our office has experience reinstating applications with CIS however the process can be time consuming. In some cases it is better to re-file to save time. If you have criminal history, have been deported, or detained these factors will have a profound impact on the success of your application. To determine the best strategy for you please contact our office.
The majority of non-citizens MUST report a change of address with CIS by electronically submitting Form AR-11 within 10 days of moving within the United States or its territories even if you do not have an application currently pending with CIS.
Penalties for Failure to Comply
A willful failure to give written notice to the USCIS of a change of address within 10 days of moving to the new address is a misdemeanor crime. If convicted, you (or the parent or legal guardian of an alien under 14 years of age who is required to give notice) can be fined up to $200 or imprisoned up to 30 days, or both. The alien may also be subject to removal from the United States. (INA Section 266(b)). Compliance with the requirement to notify the USCIS of any address changes is also a condition of your stay in the United States. Failure to comply could also jeopardize your ability to obtain a future visa or other immigration benefit.
Q: Dear Jacob, I submitted my N-400 application for citizenship on May 28th of this year then on June 24th I completed my biometrics. On July 6th there was a system update notifying me that my case was in line for an interview. Since then, there have been no further updates regarding my interview. I filed my application in San Diego, when can I expect my interview to be?
A: While we cannot guarantee processing times, since this largely depends on the volume of applications being scheduled for interviews at the field office with jurisdiction over your case, the processing times you outlined are normal. Your application does not appear to be outside of the normal processing time. For the Chula Vista field office, interview notices for citizenship applications are typically mailed out within 5-6 months from the receipt date of your application. To check the processing times for your application based on your receipt date, please call the National Customer Service Center (NCSC) toll-free 1-800-375-5283. You must have your receipt number on hand when calling NCSC.
Q: What are your legal fees for processing of a fiancé visa?
A: Our legal fees will depend on the complexity of the application and the scope of work that will be involved as well as the country where the fiancé will be applying. Please call us to discuss the fees associated with your case.
Q: My mother has been undergoing her immigration process for months and has spent thousands of dollars trying to become a US Citizen but her status has remained unchanged. I want to know if the process really takes this long. Thank you in advance.
A: How long has her application been pending? Generally the immigration process does indeed take months and months however the processing time for most citizenship applications varies from 6-7 months. If her application has been pending for more than that time frame, she should call NCSC to obtain a status on her application or schedule an Info pass appointment to meet with an immigration officer and make an inquiry. If your mother has criminal history, has received a request for evidence, or has been denied in the past, this may be the reason. If none of this applies please contact us to discuss the possibility of submitting an Ombudsman request with CIS or soliciting the help of a Congressman.
Q: I am a Youtuber and live in Mexico. I want to eventually live in Los Angeles or somewhere near the Los Angeles area in order for me to collaborate with other Youtubers. It is hard for me to do so from here, since there are not many Youtubers near me. How can I do that?
A: This is quite an interesting question. It will be difficult for you to immigrate to the United States if you do not have an USC immediate relative who can petition for you nor an employer willing to sponsor your employment in the United States which would allow you to live and work in the states. If you are able to demonstrate that you are an extraordinary individual that is unique in your field (ie. successful entrepreneur) there may be a few different options available to you. Otherwise at this time it seems the only options available would be nonimmigrant options such as a B1/B2 visa. Nonimmigrant visa options do not allow you to reside permanently in the United States and you cannot receive a salary in the United States. Please call us to discuss further.
If you have a question we have not yet answered, feel free to contact us. We would be happy to assist you.