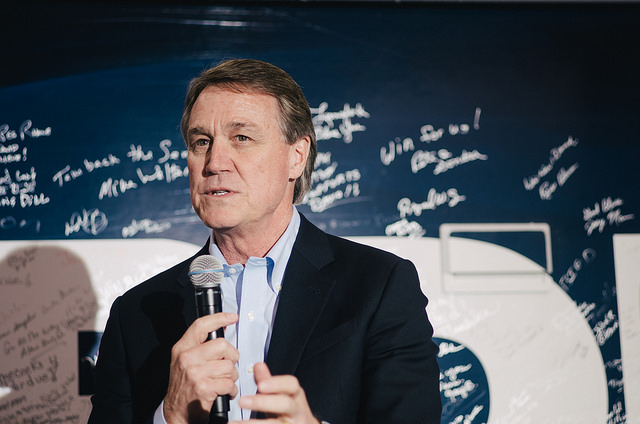 On August 02, 2017, Republican Senators Tom Cotton (R-AR) and David Perdue (R-GA) introduced a new Act called "Reforming American Immigration for a Strong Economy" before the U.S. Senate, otherwise known as the RAISE Act, which is a new piece of legislation that has recently been backed by President Trump.
The RAISE Act aims to overhaul the employment-based immigration system and replace it with a skills-based system that awards points to immigrants based on the immigrant's level of education, age, ability to speak the English language, future job salary, level of investment, and professional achievements. In addition, the RAISE Act would terminate the Diversity Visa Program, which awards 50,000 visas to foreign nationals from qualifying countries, and would ultimately reduce the number of family-sponsored immigrants allowed admission to the United States. The Act intends to focus on the family-based immigration of spouses and minor children and would reduce the number of refugees allowed into the United States.
Among other things the RAISE Act would:
Terminate the Diversity Visa Program which awards 50,000 green cards to immigrants from qualifying countries;
Slash the annual distribution of green cards to just over 500,000 (a change from the current issuance of over 1 million green cards annually);
Employment-based green cards would be awarded according to a skill-based points system that ranks applicants according to their level of education, age, ability to speak the English language, salary, level of investment, and achievements (see below);
The issuance of employment-based green cards would be capped at 140,000 annually;
Limit the maximum number of refugees admitted to the United States to 50,000;
Limit admission of asylees. The number of asylees admitted to the United States on any given year would be set by the President on an annual basis;
Amend the definition of "Immediate Relative" to an individual who is younger than 18 years of age instead of an individual who is younger than 21 years of age;
Adult children and extended family members of individuals living in the United States would no longer be prioritized to receive permanent residence. Instead the focus would remain on the immediate relatives of U.S. Citizens and legal permanent residents such as spouses and children under the age of 18;
The Act would allow sick parents of U.S. Citizens to be allowed to enter the United States on a renewable five-year visa, provided the U.S. Citizen would be financially responsible for the sick parent.
How would the points-based system work for individuals seeking permanent residence based on an employment sponsored application?
Applicants would be required to accumulate at least 30 points on the points-based system to immigrate to the United States.
Applicants can accumulate points according to:
Their level of education: 13 points would be awarded to individuals with a U.S. doctorate; 1 point for a U.S. or foreign high school diploma
Age: Younger applicants would be judged on a sliding scale and receive anywhere from 2-10 points. Individuals over 50 years of age would receive no points
Competence in the English language: Would be determined by an examination
Future Salary: Individuals with a job offer paying 300% of the median salary in the state where they will be working could receive 13 points
Investments: Individuals would receive 12 points for a $1.8 million investment in a U.S. business
High Achievements: Individuals with Olympic medals would receive 15 points; 25 points for a Nobel Prize
According to proponents of the act, in its first year, the legislation would decrease legal immigration by 637, 960 individuals, and increase jobs for native-born Americans. However, the RAISE Act faces dim prospects in the U.S. Senate given that Republicans have only a narrow majority and would need at least 60 votes for the legislation to proceed.
To read the President's statement on the RAISE Act please click here.
For more information about the Act please click here.