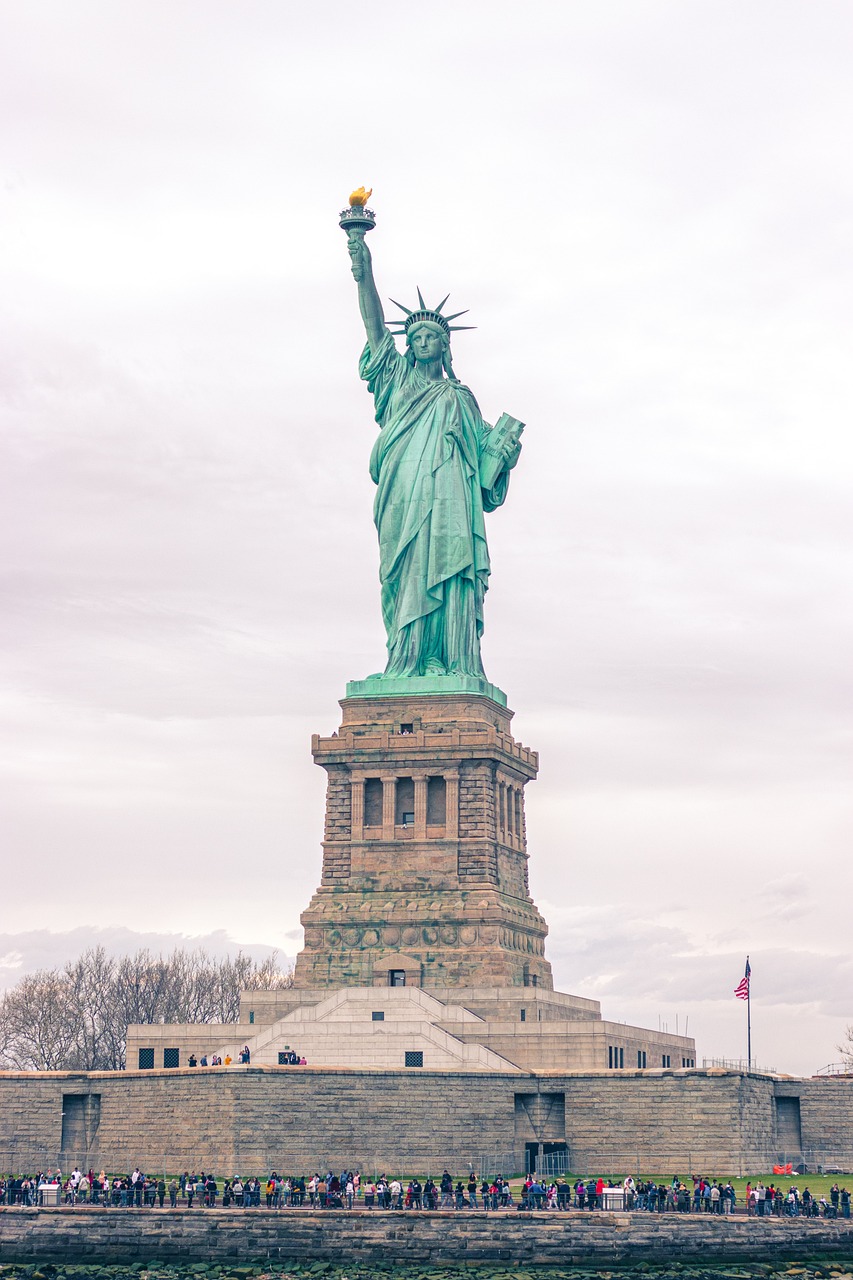 Want to know what's going on in the world of immigration? Then you won't want to miss these brand-new updates from the U.S. Department of State.
---
Digital Visa Authorization – New Concept
---
The State Department's Bureau of Consular Affairs has revealed that the agency is floating the idea of providing a digital visa authorization (DVA) for immigrant and nonimmigrant U.S. visa applicants applying at U.S. Embassies and Consulates overseas. The digital visa authorization (DVA) would replace the need for printing traditional U.S. visas inside foreign passports.
The agency will conduct an experimental pilot testing the digital visa concept at the U.S. Embassy in Dublin, Ireland, which will issue limited digital visa authorizations for a small number of K-1 (fiancé(e)) visas as they are single-entry (single use) visas. Such K-1 visas will only be issued to those who plan to travel directly to the United States from Dublin.
If the pilot is successful, the agency may extend digital visa authorizations to other visa classes and additional posts in the future.
The U.S. CBP Document Validation program will digitally notify airlines when a traveler has valid travel credentials, including a DVA.
---
Why is the pilot being tested in Dublin?
---
According to the State Department, "U.S. Embassy Dublin is an ideal location to conduct [the] initial DVA proof of concept thanks to our historically strong partnership with the Irish government, the ingenuity of the consular section at [the] embassy there, the presence of U.S. Customs and Border Protection (CBP) pre-clearance procedures at Dublin Airport, and the participation of airlines flying out of Dublin directly to the United States who are already enrolled in CBP's Document Validation program."
More information will be provided as the digital visa authorization program is being developed.
---
Diversity Visa 2023 Lottery Updates
---
As of September 7th, the State Department announced that for fiscal year 2023, the diversity visa program has reached the annual numerical limit of immigrant visas that can be issued for the remainder of the fiscal year. Accordingly, no diversity visa numbers are available for fiscal year 2023 and no further interview appointments will be scheduled.
As of September 5, 2023, the agency revealed that there had been more than 54,000 issuances/adjustments of status worldwide out of the 54,833 DVs available for fiscal year 2023. By September 7th that number was exhausted. Unfortunately, this means that visa interview appointments may have been cancelled for at least some DV applicants because demand exceeded available visa numbers.
Selectees who were unable to receive a visa in 2023 will need to re-register and re-apply for a chance to be selected for fiscal year 2025.
---
Diversity Visa Lottery 2025
---
The 2025 Diversity Visa program entry period will open in early October of this year. Applicants are encouraged to apply early but should know that selection does not guarantee the issuance of a visa, nor a visa interview.
Due to the probability that some of the first 55,000 persons selected will not qualify for visas or ultimately choose not to participate in the program, more individuals are selected to participate in the program each year than the number of visas which are available.  This helps ensure that the agency issues the maximum number of visas under the program each fiscal year.
For more information about the Diversity Visa Program, please click here.
---
Expiration of COVID-Era MRV Fee Receipts
---
As a reminder, all receipts for payment of Machine-Readable Visa (MRV) fees issued before October 1, 2022, will expire September 30, 2023.
There will be no extensions of fee validity. Applicants must schedule an appointment or submit an interview waiver application before September 30, 2023, to avoid paying a new MRV fee.
The State Department has clarified that the visa interview itself does not need to take place before September 30, 2023, but an interview appointment needs to be made in the system, even if it is scheduled months into the future.
Additionally, applicants using MRV fees paid before October 1, 2022, to book an appointment are cautioned not to attempt to change their appointment dates on or after October 1, 2023.
Doing so will result in forfeiture of both the original appointment slot and the MRV fee receipt. The applicant will be required to pay a new fee and submit a new application package.
For more information about MRV Fee receipts please click here.
---
Contact us. If you would like to schedule a consultation, please text 619-483-4549 or call 619-819-9204.
---
Helpful Links
---
JOIN OUR NEW FACEBOOK GROUP
Need more immigration updates? We have created a new facebook group to address the impact of the new executive order and other changing developments related to COVID-19. Follow us there.
For other COVID 19 related immigration updates please visit our Immigration and COVID-19 Resource Center here.