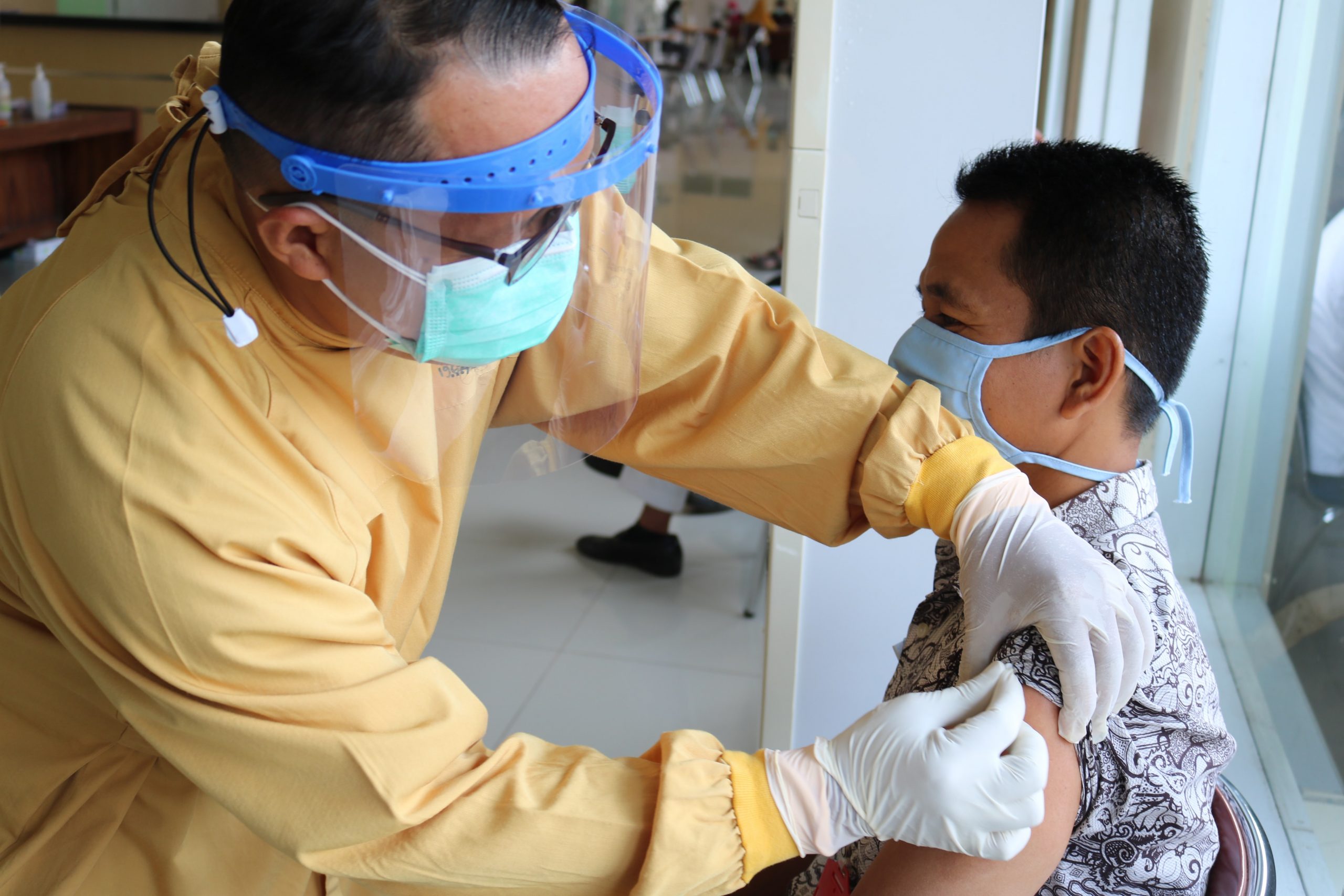 We kick off the start of a brand-new week with some important new updates regarding the new COVID-19 vaccination requirement for all immigrant visa applicants, fiancé(e) visa applicants, and nonimmigrant visa applicants. We also share with you some new information regarding Croatia's designation as a country participating in the Visa Waiver Program. When can Croatians start to apply for ESTA? Find out here!
---
COVID-19 Vaccine Requirements for Immigrant Visa Applicants Overseas
---
The Department of State has issued a brand-new press release informing the public that effective October 1, 2021, the Centers for Disease Control and Prevention (CDC) Technical Instructions for panel physicians, will now require all immigrant visa applicants, all K fiancé(e) visa applicants, and nonimmigrant visa applicants who are referred to the panel physicians to receive a full COVID-19 vaccine series (1 or 2 doses depending on formulation) as part of their medical exam prior to being issued a visa.  The CDC is requiring the COVID-19 vaccine to be approved through either the World Health Organization (WHO) or the U.S. Food and Drug Administration (FDA).
Blanket waivers for the COVID vaccination will be applied in countries where the vaccine is not routinely available or when the vaccine is not age appropriate.  The Department of State is encouraging all immigrant visa applicants and others subject to a medical exam to get vaccinated against COVID-19 as soon as possible to avoid delays in their visa processing. If any of the below mentioned circumstances apply a blanket waiver may be available to you.
---
Circumstances in which Blanket Waivers are available for COVID-19 vaccinations:
---
Where it is not age-appropriate to receive the vaccination
For COVID-19 vaccines, the age for which a particular vaccine can be administered differs by formulation. If the applicant is younger than the lowest age limit for the formulations in use (less than 12 years of age at the time of posting), this blanket waiver should be documented.
In cases where a contraindication exists – a condition that serves as a reason not to take a certain medical treatment due to the harm that it would cause the patient.
If an applicant has a contraindication or precaution to the COVID-19 vaccine formulation available, the "Contraindicated" reason should be documented, and the vaccine should not be administered. If the applicant has had a severe reaction to the first dose that is considered a contraindication to receiving a second dose, the first dose should be documented in addition to the blanket waiver.  Please refer to Interim Clinical Considerations for Use of COVID-19 Vaccines Currently Authorized in the United States for COVID-19 specific information about contraindications and precautions.
Where a vaccine is not routinely available
If no COVID-19 vaccine is routinely available in the state where the Civil Surgeon practices, the "Not routinely available" reason should be documented.  If vaccine is available to the applicant but due to limited supply, it would cause significant delay for the applicant to receive their vaccination, then this situation would also be considered "Not routinely available."
---
Other Circumstances
---
An applicant may request a waiver based on religious or moral convictions.
If an applicant objects to vaccination based on religious or moral convictions, it must be documented that the applicant is requesting an individual waiver based on religious or moral convictions. This is not a blanket waiver, and the applicant will have to submit a waiver request to the Department of State. The Department of State will determine if this type of waiver is granted, not the civil surgeon or CDC.
Where an applicant refuses a COVID-19 vaccine series in part or entirety:
If an applicant refuses one or more doses of a COVID-19 vaccine series that is medically appropriate for the applicant, the civil surgeon must document that the vaccine requirements are not complete, and that the applicant refuses vaccination. This applicant will be considered Class A inadmissible to the United States (will not receive a green card or immigrant visa).
Those who wish to seek an exemption for religious or moral convictions should contact an experienced attorney to discuss this possibility.
---
Croatia Visa Waiver Program Update
---
We are happy to inform our Croatian readers that the U.S. Customs and Border Protection (CBP) Carrier Liaison Program, has announced that beginning September 28, 2021, citizens of the Republic of Croatia may utilize the country's new participation in the Visa Waiver Program, and apply to travel to the U.S. for tourism or business purposes for up to 90 days without obtaining a U.S. visa.
Under the Visa Waiver Program, citizens of Croatia will be able to apply online for authorization to travel to the United States through the Electronic System for Travel Authorization (ESTA). The ESTA authorization is valid for two years, or until the passport expires, whichever comes first.
According to U.S. CBP, travelers with valid B1/B2 visas should continue to use their visa for travel to the United States.
Please note that Visa Waiver participants are not eligible to change or extend their status within the United States during those 90 days. Only applicants who enter on a U.S. visa may apply for a change or extension of status with USCIS. It is also important to note, that applicants who have been denied a U.S. visa in the past are ineligible for ESTA.
The ESTA website will begin accepting applications from Croatian citizens soon, but no later than December 1, 2021.
Croatian nationals should continue to check the ESTA webpage for their country's addition to the interface.
---
Helpful Links
---
JOIN OUR NEW FACEBOOK GROUP
Need more immigration updates? We have created a new facebook group to address the impact of the new executive order and other changing developments related to COVID-19. Follow us there.
For other COVID 19 related immigration updates please visit our Immigration and COVID-19 Resource Center here.