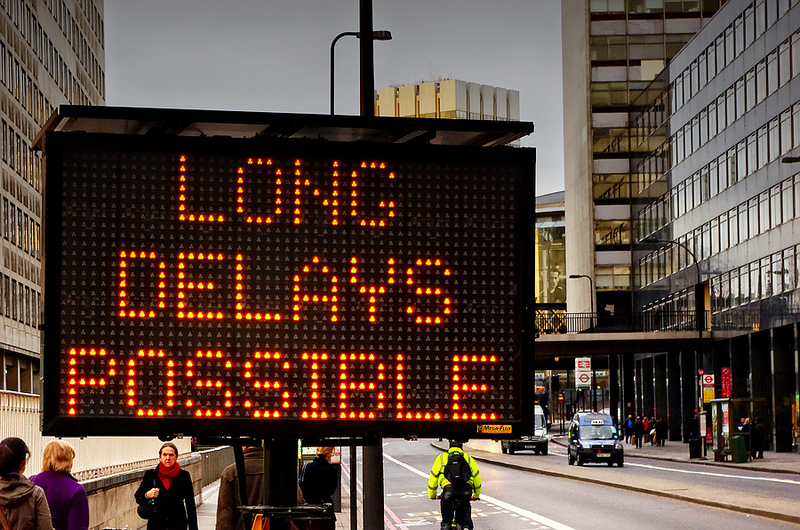 Presently, the Employment and Training Administration's (ETA) Office of Foreign Labor Certification (OFLC) is experiencing significant delays in processing employer H-2B certification applications.  These delays are owed to various factors. The most important includes a mandatory 17-day certification pause that took place at the Chicago National Processing Center, for the purpose of implementing revisions of the H-2B prevailing wage and other standards required by law. Additionally, the OFLC announced that the amount of H-2B certification applications received has doubled in comparison to the previous year. Lastly, the electronic filing system iCERT, experienced significant technical problems, slowing the certification process down significantly for employers of H-2B workers. Unfortunately, these delays have diminished an employer's ability to hire foreign workers during a time of need, and have had an adverse affect on small businesses who depend on these temporary and seasonal workers to perform work that cannot be readily filled by American workers.
To alleviate the certification backlogs, the Chicago National Processing Center has announced that employers may file an emergency request for expeditious handling of their applications under 20 CFR 655.17.
Expeditious Requests for Emergency Procedures under 20 CFR 655.17:
Based on the factors causing the backlogs, the OFLC has determined that employers are entitled to request expeditious emergency procedures for their currently pending applications for certification, under 20 CFR 655.17, on the basis of good and substantial cause. Emergency requests are warranted given that the backlogs caused by the delays in the application process are considered outside of the employers' control, that employers have suffered unforeseen changes in market conditions because of the delays, amid a climate of uncertainty.
Employers with pending H-2B applications for certification must submit their expedite requests for emergency procedure, by email to the Chicago NPC at ER.H2B.Chicago@dol.gov beginning Monday February 22, 2016 (12:01 AM) through Friday April 1, 2016 (at 12:00 midnight). Requests may also be made by fax (312) 886-1688 or by US mail to:
ATTN: H-2B Request for Emergency Handling
U.S. Department of Labor ETA OFLC
Chicago NPC
11 West Quincy Court
Chicago, IL 60604-2105
The NPC may extend this emergency request period beyond April 1, however at this time no such extension has been announced.  Filing a new H-2B application is not necessary for an expedite request.
Employers filing for emergency treatment under 20 CFR 655.17 must request that the pending application for certification and proposed job order be "incorporated by reference" into the request made under 20 CFR 655.17, and state the withdrawal of the prior application. The procedure for submitting an expedite requested will be listed below.
Eligibility to file an Emergency Procedure Request for Expeditious Handling:
In order to qualify, employers must meet the following criteria:
the employer must have a pending H-2B application with the Chicago NPC, including a valid PWD obtained under 20 CFR 655.10 filed with the H-2B application; and 
the employer's application status must meet one of the following conditions:                                                      
A. the employer has not received an initial notification of acceptance (NOA) from the Chicago NPC or notice of deficiency (NOD) within the 7-business-day timeframe of the application filing date required under 20 CFR 655.31 (for NODs) or 20 CFR 655.33 (for NOAs);
OR  
B. the employer has received a NOD beyond the 7-business-day timeframe and has not yet received a NOA.
According to the Employment and Training Administration's (ETA) Office of Foreign Labor Certification (OFLC):
"Upon approval, the Chicago NPC will issue an approval notification upon receipt of the request for emergency handling. The employer's new pending H-2B application will remain in the original queue based on the date the original application was received, and will be processed in the order the application was received on that date.
 The Chicago NPC will process the emergency application in a manner consistent with the handling of other emergency applications, and make a final determination on the application as required by 20 CFR 655.50."
Expedite Procedure under 20 CFR 655.17:
Employers requesting emergency treatment of their pending H-2B application should submit the following email request in accordance with the submission schedule laid out below to the Chicago NPC at ER.H2B.Chicago@dol.gov
The subject line of the email should contain the following information:
iCERT Case Number
Application Filing Date; and
The words "H-2B Emergency Request"
Dear Certifying Officer, In accordance with guidance published by the Department of Labor's Office of Foreign Labor Certification (OFLC) on February 19, 2016, I am requesting emergency treatment under 20 CFR 655.17. The Chicago National Processing Center's current application backlog, which has been generated by unforeseen events wholly outside of my control, including unforeseen market conditions, constitutes good and substantial cause for the emergency treatment of my application. My application is eligible for emergency treatment under 20 CFR 655.17 based on the criteria for eligibility set by OFLC. I request that pursuant to 20 CFR 655.17(b), my previously submitted application and proposed job order be incorporated by reference into this request for emergency treatment, so that it is unnecessary for me to file a separate new application or proposed job order. I am also withdrawing my previous application in light of this request for emergency treatment, which incorporates my prior application and proposed job order and thus replaces my previous application. I understand that my place in the application queue will continue to be determined by my original application date.
Through this request, I understand that I may be granted permission to recruit U.S. workers on an expedited basis, which, if my application otherwise meets the criteria for acceptance, will be set forth in the Notice of Acceptance issued by the Certifying Officer. This request for emergency treatment is made with respect to the following H-2B application(s):
Case Number:
Date Filed:
Employer Name:
Start Date of Need:
For information about the H-2B visa program click here. For more information please contact us.