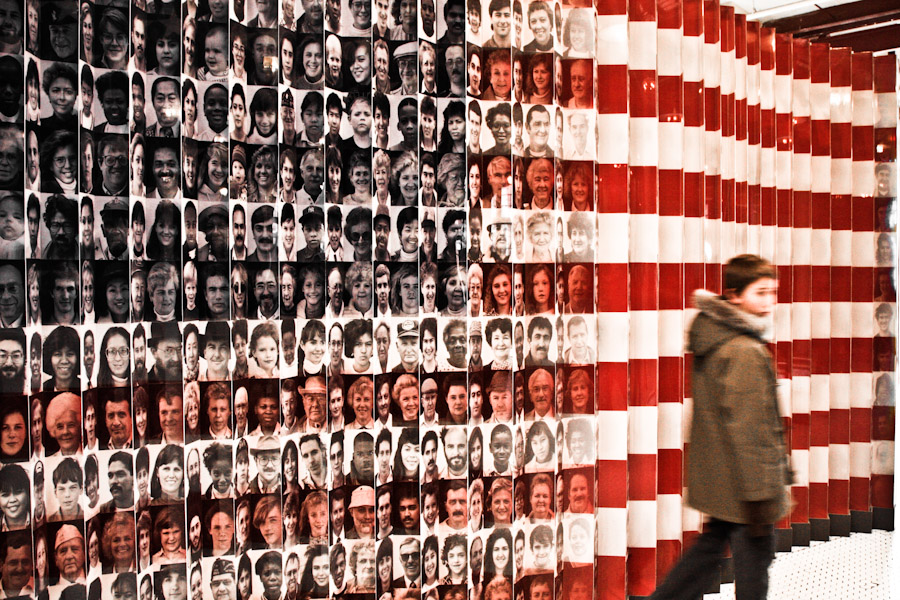 The U.S. Citizenship and Immigration Services (USCIS) has released an updated policy manual addressing the policies and procedures associated with adjustment of status to lawful permanent residence under section 245a of the Immigration and Nationality Act. The policies set forth in the newly updated policy manual are effective beginning February 25, 2016.
Adjustment of status is the process by which an eligible foreign national may adjust their status to lawful permanent resident, based on a qualifying family relationship or employer-employee relationship. Additionally, special categories of green card applicants exist covering self-petitioning Amerasian, Widow(ers) seeking lawful permanent residence under the Violence Against Women Act (VAWA), refugees, asylees, certain U visa holders, humanitarian visa holders, and eligible diversity visa program immigrants. In order to file an adjustment of status application from within the United States the Beneficiary must 1) be living in the United States lawfully and 2) have been inspected, lawfully admitted, or paroled into the United States, (except in cases of 245i).
Foreign nationals living in the United States, who qualify for adjustment of status to lawful permanent residence, may file their adjustment of status application with USCIS, without having to travel abroad to obtain an immigrant visa through a procedure known as consular processing. Foreign nationals residing abroad, who qualify for adjustment of status, must apply for an immigrant visa at a United States Embassy or Consulate abroad. Consular processing is different from adjustment of status from within the United States in various ways. Adjustment of status within the United States is a much faster process, however the main drawback is that applicants cannot travel internationally once their application has been filed with USCIS, until they are issued an advance parole document by USCIS authorizing such travel. In order to obtain an advance parole document, the green card applicant must file Form I-131 with USCIS. The advance parole document is typically issued within 90 days of filing of Form I-131. One of the main benefits of applying for an immigrant visa abroad through consular processing, is that the individual does not have any travel restrictions. It is for this reason that businesspersons and other individuals opt for consular processing instead of adjustment of status despite living in the United States.
The provisions outlined in the policy manual were created by Congress to establish guidelines and procedures for adjustment of status to lawful permanent residence within the United States.
Updates to the policy manual appear on Part A. 'Adjustment of Status Policies and Procedures,' and Part B. '245(a) Adjustment.'
Updates to Part A. Adjustment of Status Policies and Procedures Include:
Guidance on the basic eligibility requirements and filing instructions;
Defines "properly filed" application, concurrent filing and jurisdiction;
Guidance on evidentiary requirements, including initial evidence, unavailability of official records, use of affidavits and requests for evidence;
Guidance on interviews, interview waiver criteria, and use of interpreters;
Provides adjudication guidelines: Clarifies guidelines for establishing the underlying basis for adjustment, ongoing eligibility, verifying visa availability and determining admissibility to the United States;
Updates guidance on applicants' requests to transfer a pending adjustment application from one underlying basis to another;
Explains the applicable burden of proof and standard of proof;
Guidance on determining when favorable exercise of discretion is warranted;
Adjudication of petitions where a death of the petitioner or principal beneficiary has occurred;
Updates to Part B. 245(a) Adjustment Include:
Explains eligibility requirements for adjustment of status under INA section 245(a);
Explains the meaning of "inspected and admitted" and "inspected and paroled" and reviews the purpose and scope of the terms: inspection, admission and parole;
Explains the distinction between lawful status, unlawful status and period of authorized stay.
Explains the scope and applicability of the bars to adjustment and related exemptions, including employment-based exemptions;
To read the complete policy manual please click here. For information about adjustment of status please click here. If you are interested in applying for adjustment of status, please contact us for a consultation.