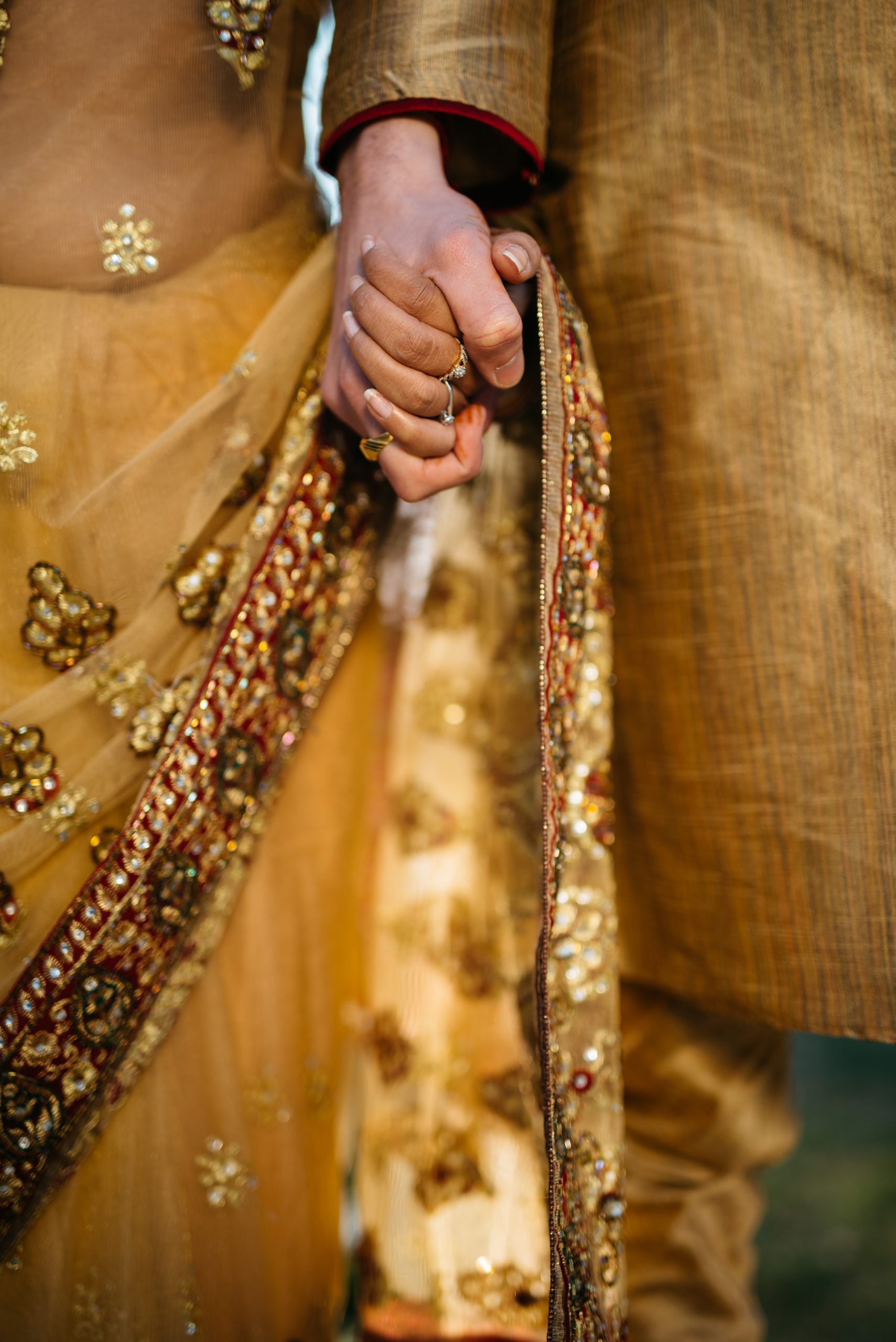 Happy Friday! Welcome back to Visalawyerblog! In this blog post, we bring you a recent success story and share with you how our office was able to expedite our client's fiancé visa to help him reunite with his U.S. Citizen fiancé, despite the suspension of routine visa services at the U.S. Consulate in Mumbai, India.
As you may recall, during March of last year, in an unprecedented move, the Department of State made the decision to suspend all routine visa services at U.S. Embassies and Consulates worldwide, in response to significant worldwide challenges posed by the COVID-19 pandemic.
Thereafter in July of 2020, U.S. Embassies and Consulates began a phased resumption of routine visa services, but only on a post-by-post basis as resources and local conditions would allow.
In reality routine visa services at the majority of U.S. Embassies and Consulates have remained suspended with posts granting appointments only for emergency and mission-critical services.
Due to these visa suspensions, K visa applicants have been unable to proceed with visa issuance, with many applications sitting idle at the National Visa Center (NVC) waiting to be forwarded to the local Consulate for interview scheduling.
Most recently K visa applicants expressed their frustrations by filing a class action lawsuit known as Milligan v. Pompeo in an effort to force visa interview scheduling.
Shortly after the plaintiffs received a victory in this case, the Department of State announced that K visa applicants who were not plaintiffs in the lawsuit and who were not subject to any COVID-related regional proclamations, would continue to have their applications prioritized and processed in accordance with existing phased resumption of visa services guidance.
Despite this seemingly good news, many of our clients and followers have continued to remain in limbo with no guarantee as to when their local post will begin visa interview scheduling.
Many have been left wondering whether there is any relief available for K-1 visa applicants during these very difficult times. Fortunately, eligible K visa applicants may use the National Interest Exception to seek relief from current visa suspensions.
In the majority of cases, visa petitioners must be able to demonstrate that they are suffering an extreme hardship as a result of the beneficiary's absence from the United States.
---
What are the requirements for the National Interest Exception?
---
One may receive a National Interest Exception:
(1) as a public health or healthcare professional or researcher to alleviate the effects of the COVID-19 pandemic, or to continue ongoing research in an area with substantial public health benefit (e.g. cancer or disease research);  OR
(2) to provide care for a U.S. citizen, including alleviating the burden of care from a medical or other institution, or to prevent a U.S. citizen from becoming a public charge or ward of the state or the ward of a medical or other institution; OR
(3) to join an active military member petitioner in the U.S.
---
Our Client's Situation
---
During this tumultuous time in immigration, our client – a U.S. Citizen with a Doctor in Dentistry – was going through the K visa process with her fiancé. She received her I-129F approval from USCIS in June of 2020 and was later notified of the planned transfer of her fiancé's case from the National Visa Center (NVC) to his local Consulate in Mumbai, India.
Unfortunately, due to the suspension of routine services at the U.S. Consulate in Mumbai, the NVC could not transfer the K visa application because the Consulate was not open for routine visa scheduling.
After consulting with the client, we were able to determine that she qualified for the National Interest Exception and could pressure the Consulate to schedule her fiancé's visa on that basis.
Our client met all of the requirements of the National Interest Exception.
---
Meeting the NIE Criteria
---
First, we were able to demonstrate that she was indeed a public health care professional working to alleviate the effects of the COVID-19 pandemic, given her profession as a Dental Associate.
We opened a direct line of communication with both the National Visa Center and the Consulate arguing that as a licensed dentist in her state of residency, and by way of her profession she was considered an essential worker and frontline health care provider under the law, providing emergency services for patients during the pandemic.
Our office was able to provide further research supporting our position that she was indeed a qualifying health care professional by providing articles from the American Dental Association which clearly outlined that oral health is considered an integral component of systematic health and dentistry, and is an essential health care service because of a dentist's role in evaluating, diagnosing, preventing and treating oral diseases, which affects an individual's systematic health."
We argued further that dentists are absolutely essential workers at risk for COVID-19 due to the close proximity between them and patients' oral cavities.
We made clear that despite the risks, our client continued to be a frontline healthcare provider rendering emergency services, providing treatment for at-risk patients, and ensuring oral health necessary for her patients during the pandemic.
Based on this our client was able to easily meet the first criteria of the national interest exception.
Second, we were able to demonstrate that our client was experiencing great hardships without her fiancé in the United States.
Our client prepared a detailed personal statement explaining all of the sacrifices she had to make while being separated from her fiancé for over a 9-month period. She further explained that the isolation of the pandemic, couple with her long work hours, and no immediate support system in the United States was becoming detrimental to her mental and physical health.
She explained that she had been suffering severe anxiety and stress due to her prolonged separation from her fiancé. She was beginning to suffer mentally having to perform her demanding job as an essential health care provider, without knowing when she would see her fiancé again.
We showed the Consulate that her only immediate family members lived out of state and could not be a support system to her during this difficult time due to their age group and susceptibility to contracting the virus.
All of these factors demonstrated that our client met the second criteria of the National Interest Exception.
---
Pushback from the Mumbai Consulate and NVC
---
Despite our repeated attempts to gain visa interview scheduling for our client's fiancé, the Consulate in Mumbai and NVC both pushed back against our evidence. They sent numerous generic emails letting us know that they could not grant our expedite request, even though they did not thoroughly review the evidence provided by our office.
We continued to put pressure on these agencies with additional requests seeking the supervisor's attention to consider our argument based on the National Interest Exception, and coordinate with the U.S. consulate in Mumbai to exercise favorable discretion in our client's favor.
We explained that the State Department intentionally established the National Interest Exception for cases in which a U.S. citizen works on the frontlines of the healthcare field during this global pandemic, and we made that our client qualified for this exception.
We emphasized that the circumstances of our client's case warranted an exception from the standard processing protocol for visas and asked for her fiancé's interview to be scheduled as soon as possible.
---
The Result
---
After repeated requests to the Consulate and much patience we are happy to say that we prevailed.
The NVC contacted our client and notified her that her fiancé's case was being transferred to the Consulate in Mumbai, India. The official explained that the case had been accepted in the National Interest and that she could schedule her fiancé's interview after it had reached the Consulate.
Her fiancé has since received visa interview scheduling and will soon be on his way to the United States after much time apart.
---
Conclusion
---
This success story serves as a good reminder that with a bit of persistence and a lot of patience, it is possible to request visa scheduling under the National Interest Exception.
We recognize that these are truly challenging times in the world of immigration and would like you to know that they are not alone. For many, there are alternatives and solutions that can be explored by our knowledgeable immigration attorneys to help them reunite with their family members. From our staff members to our attorneys, we are with you every step of the way on your immigration journey.
For a comprehensive consultation to discuss solutions to your immigration issues, you may contact us at 619-819-9204.
---
Questions? If you would like to schedule a consultation, please text 619-569-1768 or call 619-819-9204.
---
Helpful Links
---
JOIN OUR NEW FACEBOOK GROUP
Need more immigration updates? We have created a new facebook group to address the impact of the new executive order and other changing developments related to COVID-19. Follow us there.
For other COVID 19 related immigration updates please visit our Immigration and COVID-19 Resource Center here.