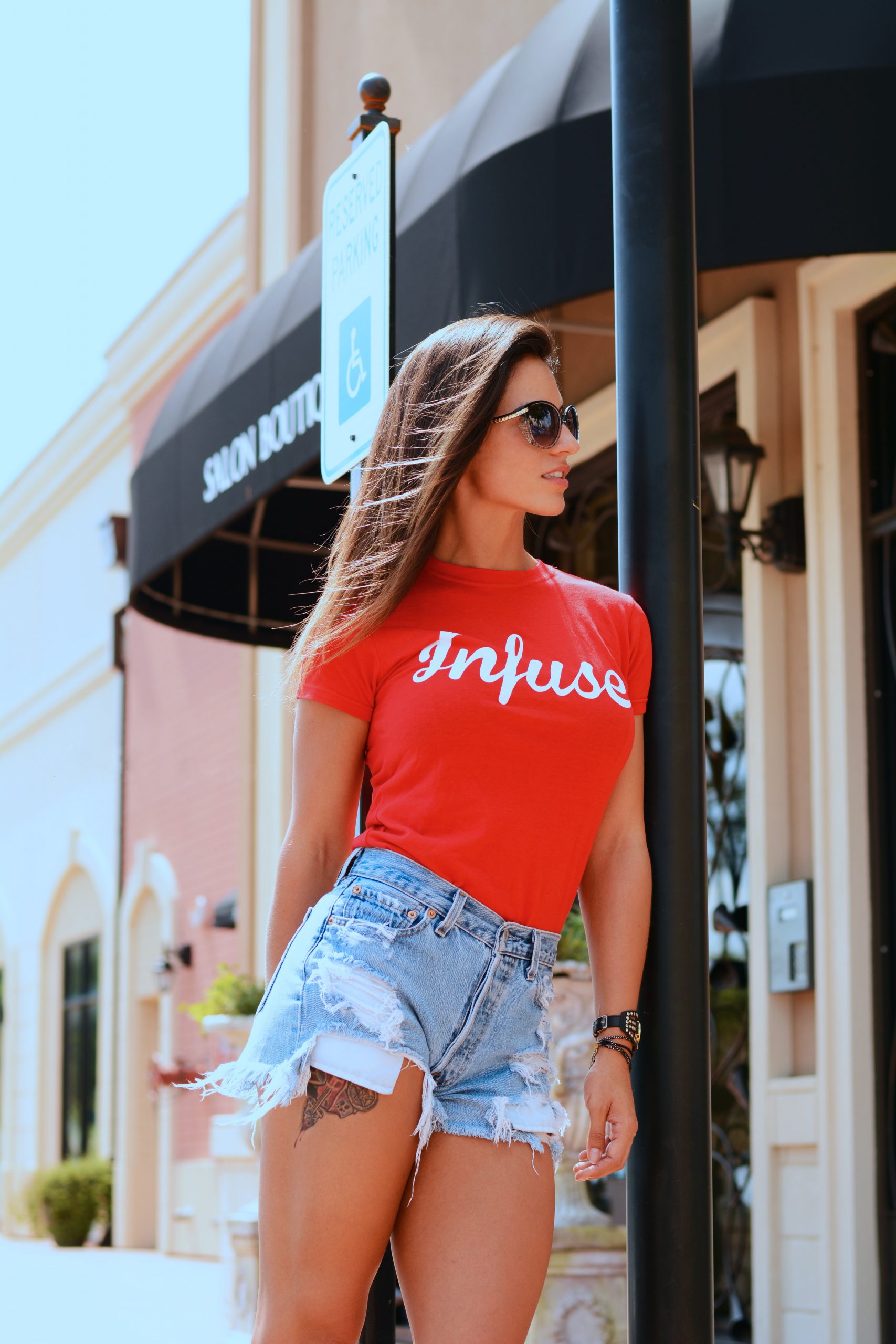 Can a social media influencer and OnlyFans model with a large online following qualify for the O-1B visa, as an individual of extraordinary ability in the arts or entertainment?
In this blog post, we share with you how our office was able to do just that despite several challenges presented to us by USCIS, in which the adjudicating officer downplayed our client's achievements, and unnecessarily applied a narrow interpretation of the standard "fashion model" to our client who did not fit the traditional mold of a "fashion model."
Through a detailed presentation of additional evidence, we advocated for our client and explained that although our client did not neatly fit into the traditional category of "fashion model," she did in fact satisfy at least three of the eight criteria for O-1B, based on her extraordinary achievement as a social media influencer and model, prominence, recognition, and her lead/critical role as founder of her own successful web platform.
Here, we will share with you how we were able to overcome such challenges and ultimately obtain an approval for our client.
---
The Rise of Social Media Influencers
Before the social media boom, fashion models were considered the primary vehicle by which companies promoted and advertised commercial products for global audiences. For those seeking success in today's modeling landscape, social media platforms like Instagram, TikTok, Facebook, YouTube, and Only Fans provided fertile ground for a new type of "model" to emerge – the social media influencer and "instafamous" model.
While such influencers do not fit the traditional "model" prototype, they have taken an unconventional approach to developing their social media presence, and leveraging their online presence in such a way that has enabled them to achieve and sustain an extraordinary level of achievement and recognition within their respective industries. Such influencers have been able to amass millions of followers and achieve an extraordinary level of achievement by inking lucrative brand deals, partnerships, and collaborations with some of the world's largest companies.
There can be no doubt that the rise of the social media influencer marketing has revolutionized the way that companies do business. That is because the industry has recognized that influencers can engage and connect with their large audiences in a way that cannot be replicated through traditional media figures.
For instance, influencers build relationships with their audiences through sharing their opinions and personal stories, thereby establishing a sense of credibility and authenticity that differentiates them from most conventional models.
Those influencers that have achieved a high level of achievement in their field, by way of sustained national or international acclaim, and a degree of recognition that is substantially above that ordinarily encountered in the field, may qualify for the O-1B visa to live and work in the United States in the area of extraordinary ability.
---
An Overview: What Are the O-1B Visa Requirements?
To understand our client's dilemma, let's first discuss the general requirements to qualify for the O-1B visa.
The O-1B is a nonimmigrant visa classification for individuals with extraordinary ability in the arts or entertainment.
As a general matter, to qualify for an O-1B visa, you must demonstrate extraordinary ability by sustained national or international acclaim, or a record of extraordinary achievement in the arts, and you must be coming temporarily to the United States to continue work in the area of extraordinary ability.
Extraordinary ability in the field of arts means distinction. Distinction means a high level of achievement in the field of the arts. This is evidenced by a degree of skill and recognition substantially above that ordinarily encountered, to the extent that you are prominent, renowned, leading, or well-known in the field of arts.
Models of extraordinary ability in general are categorized by USCIS under the general "fashion model" standard. This general category however is not a one size fits all and is generally an inappropriate standard to apply to unconventional models that do not fit the "fashion model" prototype as in our client's case.
---
Our Client's Case
Our client "Michelle" sought to apply for an O-1B visa as a widely respected and sought-after model and fitness influencer of extraordinary ability. Michelle was one of a few social media influencers that was able to gain an enormous online following numbering in the millions. Throughout her career she achieved international recognition working as both the face of her own fitness/lifestyle brand, and as a model, and fitness personality securing lucrative deals and partnerships with many distinguished brands. She appeared in widely recognized magazines, publications, advertising campaigns, and billboards for global companies.
Michelle sought to continue to advance her career as a globally recognized model and fitness influencer in the United States, through her agency-relationship with an American based talent company, extending an offer of employment to perform various modeling contracts in the United States.
Unfortunately, USCIS' initial response to the filing was negative and the agency questioned nearly every aspect of the application.
To begin, the officer questioned the applicant's employment contract with her agency requiring a detailed itinerary with information regarding every employer she would be working with throughout the entire duration of her three year stay in O-1B status.
In response, our office provided a detailed 3-year itinerary which contained detailed information of each engagement our client would be participating in including the date, event type, location, and information regarding each type of employment. Our client was also able to provide detailed "supporting deal memos" for each employment contract which described the nature of each event and compensation to be paid. This was necessary given that our client would be working with multiple companies, although represented by a singular agent.
Next, USCIS requested a consultation letter from an appropriate labor organization, and was not satisfied with expert letters from CEOs, prominent industry models, industry photographers, and other such professionals provided as evidence of our client's extraordinary ability and recognition in the field.
Since no labor organization exists for social media influencers, our client submitted a letter written by an expert in social media influencer marketing and Instagram coaching. Such expert was able to address the fact that social media influencers are paid by the number of followers they have, and that our client in particular was recognized as a world-renowned model and fitness influencer who was able to achieve and sustain an international level of acclaim, given her large online social media following, and brand deals with distinguished companies.
Level of Prominence
Additionally, USCIS questioned whether our client had achieved a level of prominence in her field. Our attorneys explained that her large online following, and the lucrative deals she made as a result of it, were evidence of her international level of reach and influence. We also pointed to numerous major media publications where our client was featured and had been published in numerous photo spreads, including the source of the publication, a detailed description of the type of media organization, the media's level of engagement with its audience, total visits to its website, as well as other statistical information to make clear to the official that all publications in which our client was featured were indeed major media sources with a distinguished reputation given each publications reach, geographical audience, content views, and other engagement figures.
We challenged the officer's assertion that the media sources provided were not "major media." In the eyes of the official, the sources could not be considered major media because they did not represent major "fashion" magazines, within the traditional sense.
In response we argued that it was inappropriate for USCIS to apply such a narrow standard and accept only major fashion magazines as a source of major media, especially due to the nonconventional nature of our client's work as a social media influencer and fitness model.
For each feature in major media we provided evidence that our client was exposed to millions of views. Such approach was ultimately very effective, given that the restrictive criteria was set aside by USCIS.
Furthermore, the adjudicating officer refused to recognize our client's leading and critical roles in her own organization as founder, owner, and face of a fitness and lifestyle brand selling fitness plans and nutrition assistance for her clients via her webpage, because according to USCIS "a website created by a beneficiary is not an establishment or organization that employs the beneficiary."
Our attorneys skillfully argued that the adjudicating officer again applied an unnecessarily narrow interpretation of the regulatory criteria to this factor. We emphasized that the regulatory criteria do not require that the beneficiary be employed by the establishment or organization. Moreover, the fact that our client was the founder, owner, and sole personal trainer of her own company was strongly suggestive of her critical and leading role in the company's existence, and the success of the organization. We provided further evidence of the fitness services sold by our client, printouts of her web platform, sample training programs and diet plans, her development of a 30-day fitness challenge program, daily activity on her webpage including maintenance of her blog, motivational videos, and Instagram live workouts, which were all utilized to further develop her brand. Such evidence reinforced her leading and critical role in her own organization.
With respect to evidence provided to support her significant recognition in the industry, USCIS rejected the expert letters provided by the client, stating that such individuals were not recognized as experts in the field of "fashion modeling," but instead were photographers, nutritionists, personal trainers, and CEO's of social media platforms.
Our attorneys pushed back against this interpretation, making clear that the letters were adequate to support her achievements in the field of modeling, fitness, and her influence in the industry as a whole, because such individuals were "experts" in her field. Further, we emphasized that the authors of the letters were leading experts who knew our client personally through their professional collaborative projects and her publications in major media. We argued that USCIS should review the letters in their entirety, and accept them because only experts in the beneficiary's respective field of modeling, fitness, and social media influencing are required, given that our client was not a "fashion model," in the traditional sense, and should not be held to the same standard as though she were one.
To further reinforce the strength of these expert letters, we provided a detailed profile of each expert's background explaining their experience in the industry, notable clientele, evidence of their distinguished reputation, types of publications they had been a part of, notable collaborations/projects they had worked on, their level of recognition, and audience type. We also included excerpts from each expert letter highlighting our client's leading and critical work in international advertising campaigns, prominent features on high traffic publications, major media, social media platforms, magazines, and other such medium.
We made clear that the days of "traditional models" are far behind us, and that influencers demonstrate their extraordinary ability and high achievement, by way of their large online followings and lucrative deals with brand partnerships, appearances in international advertising campaigns, and other such work.
Our attorneys overcame these obstacles arguing that as the modeling landscape changes, so do those who are considered experts in the field. We emphasized that while the experts who wrote about our client's achievements, were photographers, nutritionists, personal trainers, and CEOs of social media platforms, these individuals are considered experts within the field and are making the most impact in the social media influencer industry today.
Furthermore, we provided the social media pages of each expert to show that they in fact had their own large online following and held leading/critical roles within the industry.
Finally, USCIS attacked our client's evidence of high salary stating that a letter provided by our client's accountant showing her salary for the past year was insufficient. In response, we provided our client's Only Fans earnings summary statement for the past 3 years, currency exchange information as evidence that such sum was a high salary in the profession, her prominent Billboard campaign earnings for the past two years, a copy of her employment contract showing a high salary, supporting deal memos evidencing high payments in the future, prospective photoshoot income, and supporting documentation from independent authoritative sources to show that her wages were substantially higher than that of the average model in her industry.
---
Conclusion
We are overjoyed to report that our client's O-1B application was ultimately approved. With a bit of perseverance and innovative solutions to the challenges posed by immigration, we were able to demonstrate that prominent social media influencers can successfully qualify for the O-1B visa. Our client is now ready to enter the United States to continue her work with these distinguished brands.
If you are a social media influencer with a large online following, who has been featured in prominent major media publications, and/or advertising campaigns we would be happy to discuss your visa options.
---
Want to get started? If you would like to schedule a consultation, please text 619-569-1768 or call 619-819-9204.
---
Helpful Links
---
JOIN OUR NEW FACEBOOK GROUP
Need more immigration updates? We have created a new facebook group to address the impact of the new executive order and other changing developments related to COVID-19. Follow us there.
For other COVID 19 related immigration updates please visit our Immigration and COVID-19 Resource Center here.