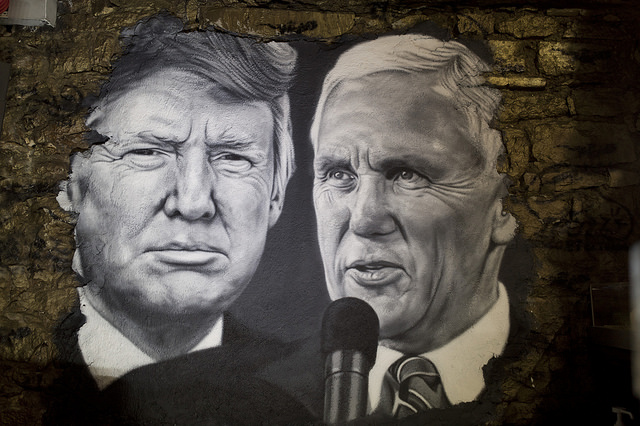 ICE Memo Discusses Immigration Enforcement of EOs 13767 and 13768  
In a new memorandum entitled "Implementing the President's Border Security and Immigration Enforcement Policies," U.S. Immigration and Customs Enforcement (ICE), outlines the President's policies going forward in implementing Executive Order 13767, "Border Security and Immigration Enforcement Improvements," and Executive Order 13768 "Enhancing Public Safety in the Interior of the United States," signed by the President on January 25, 2017.
The memorandum makes clear that enforcement and removal operations will be taken immediately against all removable aliens, prioritizing expedited removal of aliens with criminal history or prior immigration violations such as fraud or material misrepresentation. Accordingly, the Department of Homeland security "will no longer exempt classes or categories of removable aliens from potential enforcement" under EO 13767 and 13768.
Under these directives, officers will prioritize efforts to remove individuals who:
Have been convicted of any criminal offense;
Have been charged with any criminal offense that has not been resolved;
Have committed acts which constitute a chargeable criminal offense;
Have engaged in fraud or willful misrepresentation in connection with any official matter before a governmental agency;
Have abused any program related to receipt of public benefits;
Are subject to a final order of removal but have not complied with their legal obligation to depart the United States; or
In the judgment of an immigration officer, otherwise pose a risk to public safety or national security.
The aforementioned individuals do not have to be placed in removal proceedings in order for enforcement initiatives to occur. Instead, officers will prioritize grounds for enforcement where grounds for removal are legally available.
Travel Ban: DHS Press Release Clarifying Travel Restrictions
In addition, the Department of Homeland Security recently issued a press release clarifying the partial implementation of the President's EO 13780 "Protecting the Nation from Foreign Terrorist Entry into the United States," also known as the Muslim travel ban. The press release outlines who will not be affected by the travel ban as follows:
The Executive Order's Travel Restrictions do not apply to:
(a) Lawful permanent residents;
(b) Any foreign national admitted to or paroled into the United States on or after June 26, 2017;
(c) Non-Immigrant visa classifications: A-1, A-2, NATO 1 though NATO 6, C-2, C-3, G-1, G-2, G-3, and G-4;
(d) Any foreign national who has been granted asylum, any refugee who has already been admitted to the United States, or any individual who has been granted withholding of removal or protection under the Convention Against Torture;
(e) Any foreign national who has a document other than a visa, valid on June 26, 2017 or issued on any date thereafter, that permits him or her to travel to the United States and seek entry or admission, such as an advance parole document;
(f) Aliens who present at the port of entry boarding foils, including YY or ZZ boarding foils, or transportation letters, including those documents issued to follow-to-join asylees;
(g) Any dual national of Iran, Libya, Somalia, Sudan, Syria, and Yemen who is traveling on a passport issued by a country other than one of those six countries;
(h) Any national who has obtained a waiver pursuant to the terms of the EO or any individual covered by the portion of the injunction not stayed by the Supreme Court's decision, i.e., "foreign nationals who have a credible claim of a bona fide relationship with a person or entity in the United States."
(i) Any individual seeking admission as a refugee who, before 8 p.m. EDT on June 29, 2017, was formally scheduled for transit by the Department of State.  After 8 p.m. EDT on June 29, 2017, if a first-time refugee is issued travel documents, those documents are evidence that the refugee has been cleared for travel and the EO will not apply.
For more information on implementation of the travel ban please click here.