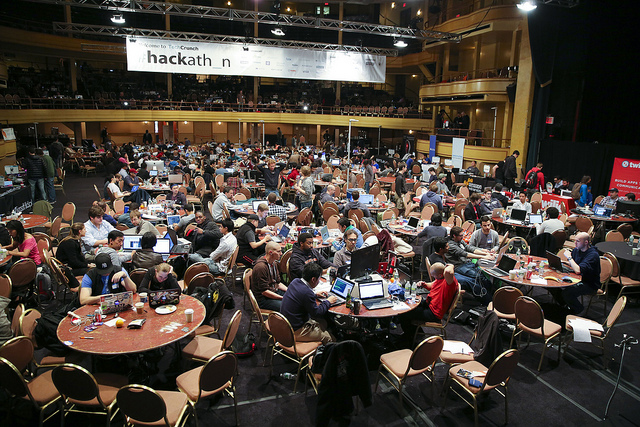 Today April 7, 2016 the U.S. Citizenship and Immigration Services (USCIS) announced that the H-1B general bachelor's cap has been reached for fiscal year 2017. In addition, USCIS received more than 20,000 petitions for the advanced degree exemption. Some time within the next week, USCIS will conduct a random computer-generated process, known as a 'lottery,' to select the petitions needed to fill the 65,000 bachelor's cap. USCIS will first randomly select the petitions that will count toward the advanced degree exemption. Unselected advanced degree petitions will then be entered into the random lottery that will be conducted to fill the 65,000 bachelor's cap. All unselected cap-subject petitions will be rejected and in turn CIS will return the H-1B packages containing filing fees and rejection notices. CIS has not yet provided any details concerning the date the lottery will be conducted. We suspect it will occur within the next week. In the meantime, cap exempt H-1B petitions will continue to be processed including H-1B worker extensions, petitions requesting a change to the terms of an H-1B workers' employment, and petitions requesting concurrent work for an H-1B worker.
So, what's next?
Petitions filed with premium processing
If you filed your H-1B petition with premium processing, your employer and/or attorney will know whether or not you were selected in the H-1B lottery, no later than May 16th. USCIS will ONLY notify the attorney on file and the employer, who is the petitioner of the application. H-1B Beneficiary's will not receive any notification of filing nor notification of selection. Beneficiary's must inquire with their employers for information pertaining to the H-1B petition filed on their behalf. Attorneys representing employers who have filed a premium processing H-1B petition, will receive a notification of selection by e-mail, and later a hard copy 'receipt notice' will be mailed out to the attorney and employer. Typically email notifications start coming in during early to mid April. If an attorney filed an H-1B petition on behalf of your employer, the attorney's office will receive the email notification, not your employer. During the last fiscal year, we received our first email notification for a premium processing application on April 10th. Employers should check in with their attorney during the month of April. If the attorney does not receive an email notification during the months of April and May, it is likely that the petition has not been selected. Another good way to find out whether a petition has been selected in the cap, is for employers to monitor the bank account linked to the filing fees, closely.
Petitions filed with regular processing
If an employer did not file a petition with premium processing, they will not know whether the petition has been selected in the lottery until late April through mid May. Unlike premium processing petitions, regular processing petitions do not receive an initial e-mail notification. Instead, regular processing petitions selected in the lottery will receive hard copy 'receipt notices' from USCIS. These notices will only be received by the attorney on file and the employer. Last year, we began to receive receipt notices for regular processing petitions in late April. Remember that even if you did not file your petition with premium processing, you can upgrade to premium processing at any time. We recommend waiting to see if your petition was selected before shelling out the cash for premium processing, unless of course it is imperative for you to find out whether your petition was selected.
In any case, receiving a receipt notice is great news. It means that you have been selected in the lottery, but it does not mean that your application has been approved. Once selected, your application will undergo adjudication, which takes several months.
Rejection Notices
If you do not receive a hard copy 'receipt notice' during the months of April and May, chances are your petition was not selected for fiscal year 2017. Filing fees for petitions that are not selected will not be cashed. If the filing fees have not been charged to the corresponding bank account during these months, it is very likely that the petition has been rejected. Unselected petitions will be returned to the attorney on file (including filing fees) from mid to late June and will be accompanied by an official hard copy rejection notice from CIS.
As you can see, the main advantage to premium processing is early notification of selection.
Information for H-1B Beneficiaries
As previously mentioned, H-1B Beneficiaries are not entitled to any notification of filing and selection. Only the petitioner of an H-1B application (the U.S. Employer) and the attorney on file receives such information. With that being said, H-1B Beneficiaries are entitled to a copy of the Labor Condition Application (LCA) describing the terms of the Beneficiary's employment, that was filed with the H-1B application and signed by the employer. Beneficiaries may ask their employer for the tracking number of an H-1B package or a copy of the H-1B petition, as proof that the H-1B application was filed, however the employer is under no legal requirement to do so.
As we progress into the coming months, we will provide more detailed statistics on the chances of selection for this year's cap, and the percentage of applications filed by our office  (bachelor's cap and advanced degree exemption).
For more information about the H-1B visa please click here. To learn more about your rights as an H-1B worker please contact us.