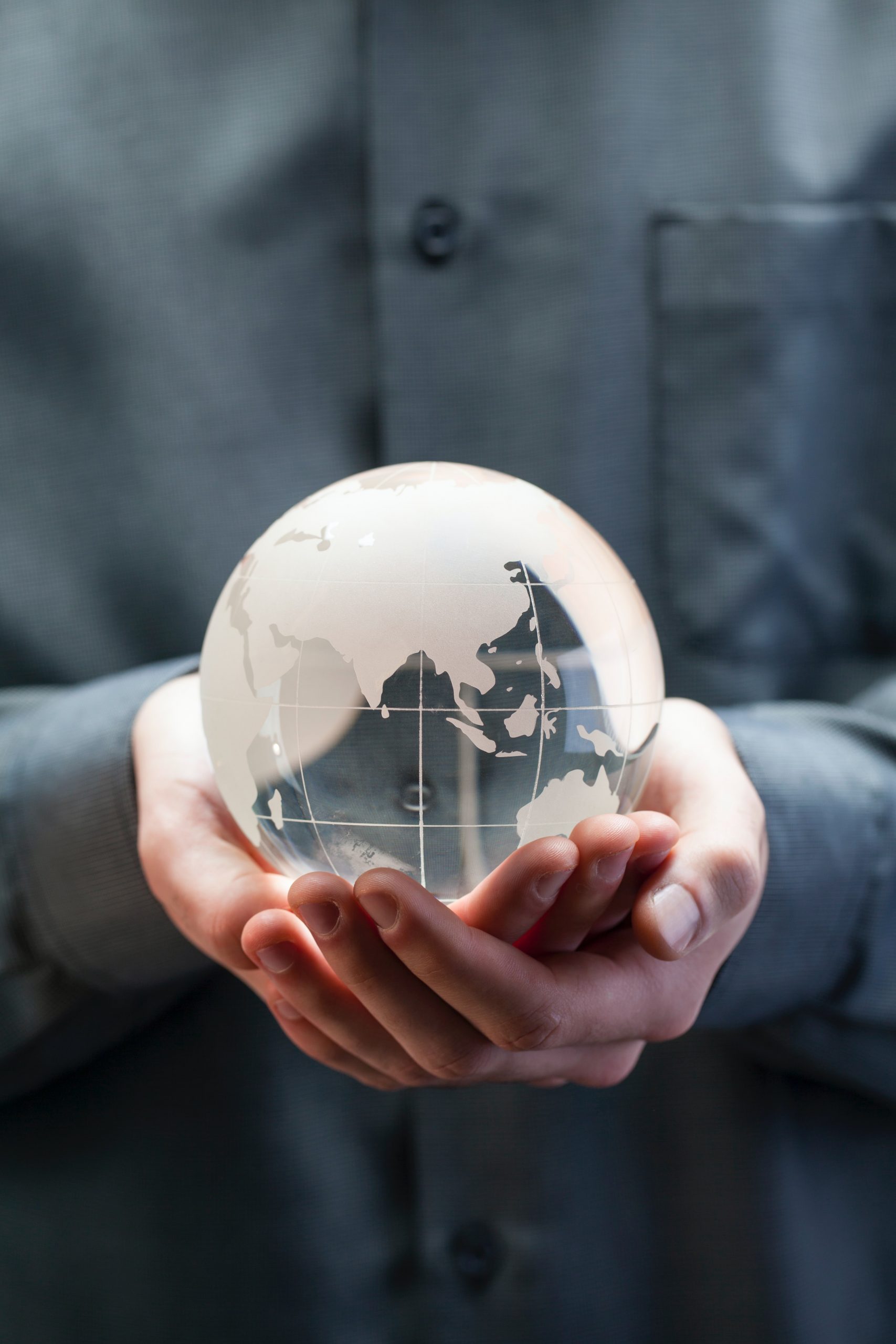 Happy Monday! Welcome back to Visalawyerblog. We kick off the start of a brand-new week with very exciting news about the upcoming Diversity Visa lottery.
On October 7, 2020 the State Department opened its online electronic registration portal for the 2022 Diversity Visa lottery program (DV-2022).
The online registration period for the DV-2022 Program began on Wednesday, October 7, 2020 at 12:00 noon, Eastern Daylight Time (EDT) (GMT-4), and will conclude on Tuesday, November 10, 2020 at 12:00 noon, Eastern Standard Time (EST) (GMT-5).  Please keep in mind that individuals who submit more than one entry during the registration period will be disqualified. Applicants must apply online within the registration period outlined above.
For fiscal year 2022, up to 55,000 Diversity Visas will be available with no cost to register for the DV program.
Who may apply?
The diversity visa lottery program allows nationals from countries with historically low rates of immigration the opportunity to apply for an immigrant visa to enter the United States.
If you are not a native of a country with historically low rates of immigration you may still qualify if your spouse is a native of such a country and you and your spouse are named on the selected entry. Additionally if you are a native of a country that does not have historically low rates of immigration to the United States, but in which neither of your parents was born or legally resident at the time of your birth, you may claim the country of birth of one of your parents if it is a country whose natives are eligible for the DV-2022 program.
What countries have historically low rates of immigration for DV purposes?
The Department of State distributes diversity visas among six geographic regions including Africa, Asia, Europe, North America, Oceania, and South America, Central America, and the Caribbean. No single country may receive more than seven percent of the available DVs in any one year.
The following nations are eligible to apply for this year's DV program:
Note – for a complete list see the DV instructions.
Africa
Algeria Angola Benin Botswana Burkina Faso Burundi Cameroon Cabo Verde Central African Republic Chad Comoros Congo Congo, Democratic Republic of the Cote D'Ivoire (Ivory Coast) Djibouti Egypt* Equatorial Guinea Eritrea Ethiopia Gabon Gambia, The Ghana Guinea Guinea-Bissau Kenya Lesotho Liberia Libya Madagascar Malawi Mali Mauritania Mauritius Morocco Mozambique Namibia Niger Rwanda Sao Tome and Principe Senegal Seychelles Sierra Leone Somalia South Africa South Sudan Sudan Swaziland Tanzania Togo Tunisia Uganda Zambia Zimbabwe
Asia
Afghanistan Bahrain Bhutan Brunei Burma Cambodia Indonesia Iran Iraq Israel* Japan*** Jordan* Sri Lanka Syria* Taiwan** Thailand Kuwait Laos Lebanon Malaysia Maldives Mongolia Nepal North Korea Oman Qatar Saudi Arabia Singapore Timor-Leste United Arab Emirates Yemen
Europe
Albania Andorra Armenia Austria Azerbaijan Belarus Belgium Bosnia and Herzegovina Bulgaria Croatia Cyprus Czech Republic Denmark (including components and dependent areas overseas) Estonia Finland France (including components and dependent areas overseas) Georgia Germany Greece Hungary Iceland Ireland Italy Kazakhstan Kosovo Kyrgyzstan Latvia Liechtenstein Lithuania Luxembourg Macau Special Administrative Region** Macedonia Malta Moldova Monaco Montenegro Netherlands (including components and dependent areas overseas) Northern Ireland*** Norway (including components and dependent areas overseas) Poland Portugal (including components and dependent areas overseas) Romania Russia**** San Marino Serbia Slovakia Slovenia Spain Sweden Switzerland Tajikistan Turkey Turkmenistan Ukraine Uzbekistan Vatican City
North America
The Bahamas
Oceania
Australia (including components and dependent areas overseas) Fiji Kiribati Marshall Islands Micronesia, Federated States of Nauru New Zealand (including components and dependent areas overseas) Palau Papua New Guinea Samoa Solomon Islands Tonga Tuvalu Vanuatu
South America, Central America, and the Caribbean
Antigua and Barbuda Argentina Barbados Belize Bolivia Chile Costa Rica Cuba Dominica Ecuador Grenada Guyana Nicaragua Panama Paraguay Peru Saint Kitts and Nevis Saint Lucia Saint Vincent and the Grenadines Suriname Trinidad and Tobago Uruguay Venezuela
What are the requirements?
Applicants who are selected in the program (selectees) must meet simple but strict eligibility requirements to qualify for a diversity visa.
Requirement #1: You must be a native of a country with historically low rates of immigration to the United States to be eligible to enter with the exceptions outlined above.
Requirement #2: Each DV applicant must meet the education/work experience requirement of the DV program by having at least a high school education or its equivalent or two years of work experience within the past five years in an occupation that requires at least two years of training or experience.
A "high school education or equivalent" is defined as successful completion of a 12-year course of elementary and secondary education in the United States OR the successful completion in another country of a formal course of elementary and secondary education comparable to a high school education in the United States.
To qualify for a DV on the basis of your work experience, you must have, within the past five years, two years of experience in an occupation classified in a Specific Vocational Preparation (SVP) range of 7.0 or higher.
When you are in O*Net OnLine webpage, follow these steps to determine if your occupation qualifies:
Under "Find Occupations" select "Job Family" from the pull down menu;
Browse by "Job Family," make your selection, and click "GO;"
Click on the link for your specific occupation; and
Select the tab "Job Zone" to find the designated Job Zone number and Specific Vocational Preparation (SVP) rating range.
What do I need to be aware of when completing the online application?
Applicants must list all family members and all children at the time of submission. If you are selected in the DV lottery you will not have any separate opportunity to add your family members in the future. Make sure you follow all requirements listed on the application carefully.
Once you have submitted your application you must make sure you keep a copy of your confirmation page because you will need your confirmation number to check on the status of your entry.
Can I apply for DV if I am in the United States?
Yes, an entrant may apply while in the United States or another country. An entrant may submit an entry from any location as long as they meet the requirements.
When will the results be released?
DV-2022 Entrants may enter their confirmation number online through this link starting at noon (EDT) on May 8, 2021 through September 30, 2022. DV-2022 Entrants should keep their confirmation number until at least September 30, 2022.
What happens after selection?
After you are selected the Department of State will provide you with further instructions on how to proceed with your visa application. In general, you will be required to complete Form DS-260 Immigrant Visa Electronic Application and attend an in-person Consular interview like any other immigrant visa applicant.
In conclusion, the DV lottery program is a great visa especially for those who are unable to immigrate through education, investment, employment, or family members. This program gives these individuals a chance to take part in the American dream. While the future of the diversity visa program remains uncertain, for now applicants still have the opportunity to participate.
---
Helpful Links
---
Questions? If you have immigration questions and would like to schedule a consultation, please call 619-819-9204 or text 619-483-4549. Our toll free number is 866-488-1554.
---
JOIN OUR NEW FACEBOOK GROUP
Need more immigration updates? We have created a new facebook group to address the impact of the new executive order and other changing developments related to COVID-19. Follow us there.
For other COVID 19 related immigration updates please visit our Immigration and COVID-19 Resource Center here.